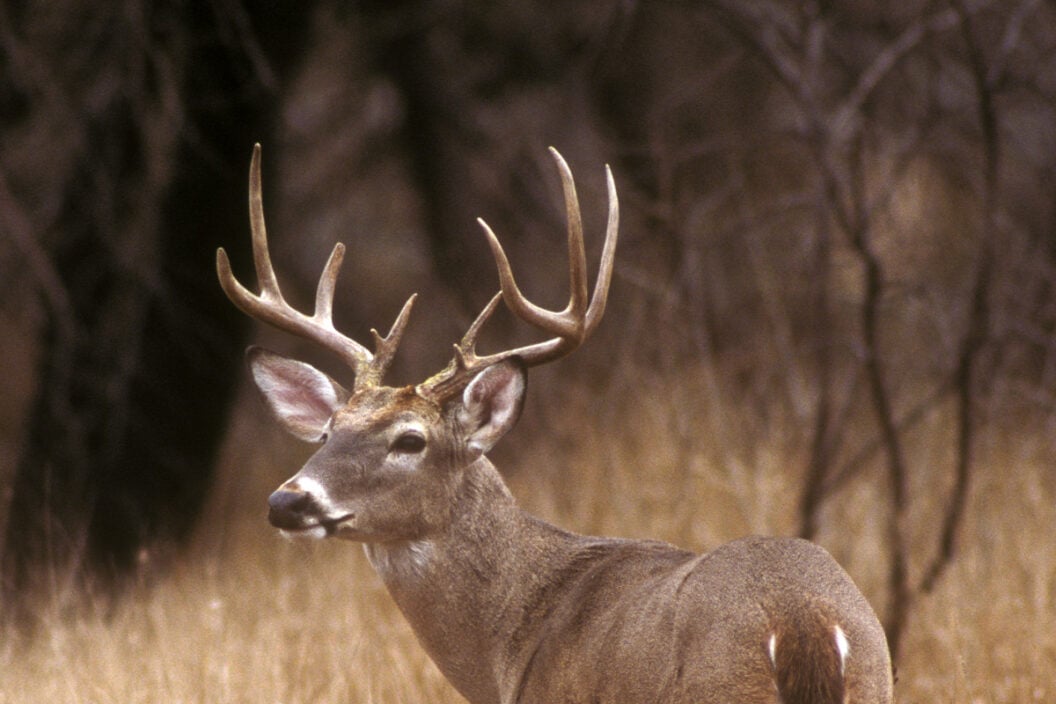 It's not over until it's over. Sure, it's easy to get discouraged with deer hunting season as the days get colder and the middle part of December approaches. But hold on just a minute! Before you fully give up the hunt and turn your focus on Christmas and the New Year, there are still plenty of hunting opportunities offered in Texas. It's a big state, and the hunting season dates are rather generous. So, if you failed to catch up with that big buck that was on your trail cameras during the archery seasons, there's still time to make it happen. Bucks get a little easier to pattern this time of year, so it's worth taking advantage while you still can.
Alternatively, we know some hunters are more concerned with simply filling the freezer with as much venison as possible. Not to worry, this is a great time of year to do that, too. Today we'll go over the key dates on what remains of the Texas deer season, and the key things to know before you head out for a late season hunt.
Key Remaining Dates for Texas Deer Season
The great thing about the Lone Star State is that the Texas Parks and Wildlife Department (TPWD) has some rather generous season dates long into January for whitetails. The dates do vary a bit depending on zones. Different counties can also have differing hunting regulations–mostly bag limits and antler restrictions. We won't go into those here as there are 252 different counties with open white-tailed deer seasons. Only two counties are closed for whitetail deer hunting, and those are: Hudspeth and El Paso counties in the far western part of the state. For quick reference, we will go over the remaining season dates.
Whitetail Season Dates:
General Season, North Zone – Nov. 5, 2022 – Jan. 1, 2023
General Season, South Zone – Nov. 5, 2022 – Jan. 15, 2023
Youth Only, North Zone – Jan. 2-15, 2023
Youth Only, South Zone – Jan. 2-15, 2023
Muzzleloader, Statewide – Jan. 2-15, 2023
Special Late, North Zone – Jan. 2-15, 2023
Special Late, South Zone – Jan. 16-29, 2023
Unfortunately, at this point, we are past mule deer season dates in Texas. The last open counties, Trans-Pecos, Brewster, Pecos, and Terrell Counties wrapped up their general season dates on Dec. 11. We hate having to wait another year for the chance at one of these cool big game animals, but at least we've still got whitetail hunting to sate us into the New Year. There are also feral hogs, which are open year-round, which Texas hunters can opportunistically harvest in these late seasons. There's also a slight overlap in seasons on Javelina in the North Zone, where the season runs through Feb. 26.
Season-Specific Regulations
Thankfully, the TPWD keeps things rather simple for hunters who are continuing their season into the holidays and past into January. If your county has open general season dates into January, that means you can keep hunting with a rifle, shotgun, crossbow, compound bow, etc. into those seasons. (Rimfire firearms are NOT legal for deer at any time.) According to the TPWD, 90 counties have a muzzleloader season. In those counties, hunters are restricted to muzzleloading firearms only. By that, they mean firearms where the projectile and powder are loaded through the muzzle only.
"A cap and ball firearm in which the powder and ball are loaded into a cylinder is not a muzzleloader," the TPWD website states.
For those counties with special late seasons that run almost to the end of January, there are additional restrictions on what is legal. In those seasons, only antlerless deer and deer with unbranched antlers are legal. The TPWD defines an unbranched antler as "a buck with at least one antler that has no more than one point." In case you were wondering, a point is defined as "a projection that extends at least one inch from the edge of a main beam or another tine." Texas counts the main beam as a point, so you need to be careful when harvesting a late season deer with antlers. Good luck to all the Texas hunters who are still at it late in the season!
For more outdoor content from Travis Smola, be sure to follow him on Twitter and Instagram For original videos, check out his Geocaching and Outdoors with Travis YouTube channels.
The post When Deer Season Ends in Texas, Key Dates to Circle on Your Calendar appeared first on Wide Open Spaces.