Instagram/Eva Shockey Brent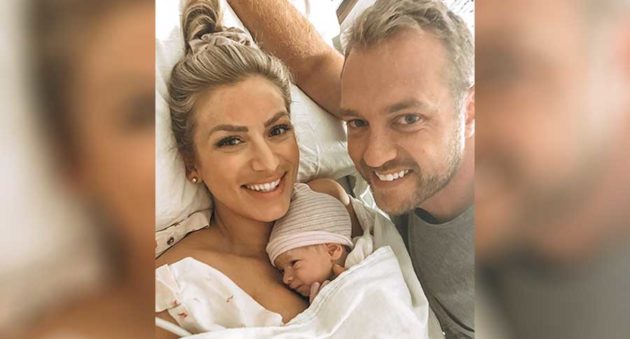 Eva Shockey Brent and her husband Tim Brent have announced the birth of a baby boy. Congrats to the happy couple!
Eva Shockey probably isn't preparing for a big early season hunting trip this year. That's because she's just given birth to her second child, a baby boy.
The baby, named Boone, was born on Thursday, August 22 and brought the family member count to four.
By all accounts, it appeared to be a healthy and routine birth, and both mother and baby are assumed healthy and doing well. As if there was ever a doubt Eva wouldn't make it look easy.
She kept busy contributing to her website, with blog posts on the best baby gear and what to pack for the hospital.
Being pregnant didn't slow Eva's entrepreneurial, trailblazing spirit. A first time joint venture with MTN OPS on her own line of female-centric supplements, and a signature collection of QALO rings surrounded the launch of her new Facebook Watch series.
Her little girl and first child, daughter Leni Bow, was born in January 2017. And now, the daughter of hunting icon Jim Shockey, and leading spokesperson for the 21st century outdoor community, is welcoming a baby boy in to the world.
Think he'll be an outdoorsman when he grows up?
NEXT: EVA SHOCKEY DROPPED HER FIRST NORTH CAROLINA BUCK, AND IT'S A BRUISER
WATCH
The post Eva Shockey Gives Birth to Second Child, Names Him Boone appeared first on Wide Open Spaces.