By Charles R. Drago, Editor, Outdoor Enthusiast Lifestyle Magazine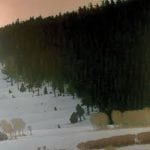 If any artist is worthy of the description sui generis, it is Russell Chatham. Renowned for his landscape oils – often of the Montana wilderness – he has developed into an extraordinarily gifted lithographer (his works often consist of as many as forty color layers) and a writer of widely hailed short stories collected in Dark Waters, Silent Seasons: 21 Fishing Stories, and The Angler's Coast.
Chatham is a central figure in the so-called "Montana school" of artists that includes the writers Thomas McGuane, William Hjortsberg, and the late Norman Maclean and Jim Harrison – outdoorsmen one and all. In terms of their work and, for that matter, their lives, they are defiant of borders. Chatham's western art eschews that discipline's traditional narrative style, yet his landscapes, generally devoid of human figures, comment powerfully at the level of subtext on the spiritual bonds between mankind and the rest of the natural world.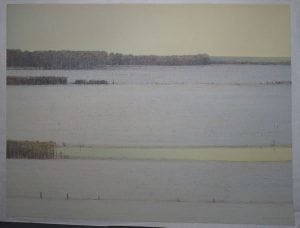 I became enamored of Chatham's paintings thanks to Jim Harrison, whose novels, novella collections, and volumes of poetry often boast Chatham's works on their covers. There is not an outdoor enthusiast alive who will not thrill to the title novella in his Legends of the Fall. (Don't let the overwrought film version with Brad Pitt and Anthony Hopkins turn you away; I can think of no more inspirational, engrossing campfire or cabin read than this epic tale and its hypnotically poetic language).
Like Harrison, Chatham is a gourmand who writes of cooking game with a simple elegance that belies the sophistication of his recipes – and his prose. His favored short story subjects are hunting, fly fishing, and exquisite food and wine. His style is earthy and deep, and the trails he blazes lead inexorably to the profound.
Let your own eyes tell the rest of Russell Chatham's story. The links below will get you started. But be advised. This man's art is addictive.
http://www.fieldandstream.com/photos/gallery/2014/07/russell-chatham-paintings
http://www.fieldandstream.com/articles/2014/07/russell-chatham-a-landscape-artist-with-a-hunters-eye