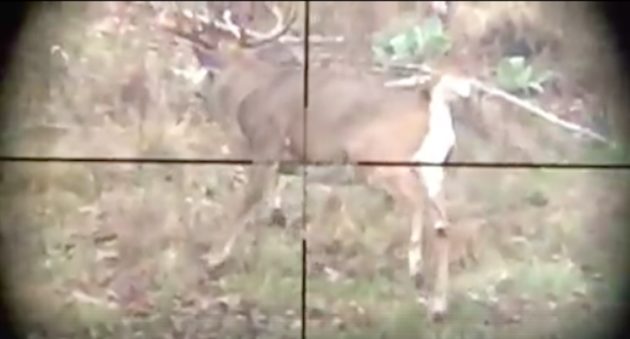 When you can get your crosshairs on a shooter buck like this and get it all on film, you'll have some company to share it with.
This isn't just a picture of a nice buck with a scope's crosshairs leveled on it. This is a truly great shot you just have to see. The onset of technology has given us the best way to see what we're shooting and where we're striking the target.
Watch as one lucky hunter gets his deer and the film to prove it!
Here's the great shot:
Did you see all those white deer? Yeah, I want to know where this is, too!
Congrats on the beautiful buck! Now get back out there and get some more awesome footage.
NEXT: VIDEO: 15-POUND GOOSE BUTTS HEADS WITH HALF-TON COWS
The post Video: Those Crosshairs Are There for a Reason… appeared first on Wide Open Spaces.