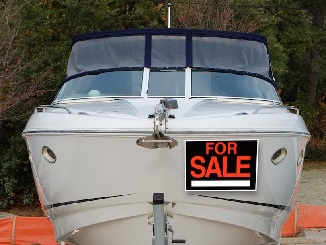 Behind most successful used-boat transactions, there's a Purchase Agreement and Bill of Sale that clearly spell out how the boat was bought or sold. The BoatUS Consumer Protection Department now offers both of these documents at no cost online.
"A Purchase Agreement is necessary if you intend to buy a boat, but require that certain things must be done before you will accept the boat, such as a satisfactory marine survey, specific repairs, and the ability to finance or insure the boat," said BoatUS Consumer Protection Director Charles Fort. "It also describes both parties' obligations. Once a buyer accepts the boat, the bill of sale is used as proof of purchase. You can download and print both forms 24-hours a day."
Fort also added that while the two forms were designed to meet the needs of most buyers and sellers, they may want to seek legal advice if there are any questions about whether the forms are appropriate for their situation.
The BoatUS Consumer Protection Bureau offers a dispute mediation service, the only national boating complaint database, and provides consumer-oriented information to help boaters make smart buying decisions. For more go to BoatUS.com/consumer.
The post TIP -Two Must-Have Forms For Every Boat Buyer or Seller appeared first on .