Thinkstock/Getty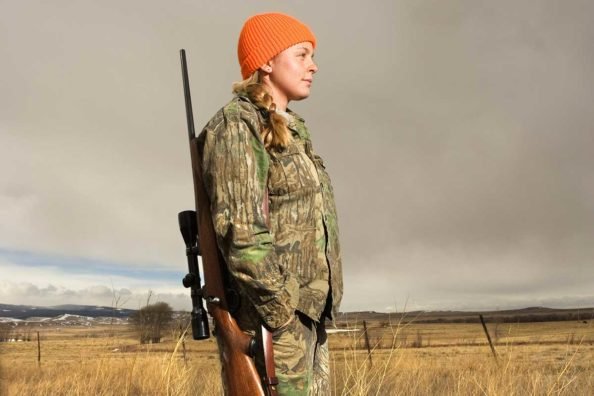 Stock up on these must-haves now in preparation for the hunting season ahead!
As the current season winds down, hunters are already looking forward to new opportunities next year. It's never too early to begin planning and preparing for better hunting in the future. Trail cams, camo, boots, and bows are often unveiled this time of year, and typically hit shelves or online marketplaces soon after. Believe it or not, this time of year is the best for buying hunting gear, not the week before the season starts.
As you upgrade your gear and overall strategy this off-season, here are six things to invest in now to set the stage for a successful fall.
1. Treestands and Accessories
Whether you're replacing old stands, moving existing setups, or adding more spots to your arsenal, now is a great time to buy new treestands, climbing sticks, and other accessories.
As you shed hunt and conduct your post-season scouting, you can plan for all the places you want to have stand options the following season depending on the wind, weather, and time of year. Stock up now and you'll have plenty of supply when you begin hanging stands and trimming shooting lanes in just a few short months. Don't forget to pick up a life-saving lineman's rope for each stand too!
2. Hunting and Scouting Map Apps
If you're scoping out new places to hunt next season, now is the perfect time to finally invest in a subscription to a scouting/hunting/GPS app such as onX Hunt or HuntStand.
Depending on which app and subscription level you choose, these incredibly helpful tools boast tons of layers, features, and data to help you both now and in season.
Find land owner names for knocking on doors to gain permission. Discover new public-land areas to explore. Ensure you don't cross private-land boundaries and trespass. Get the full picture with satellite and topographic maps. And flag spots where you hang treestands so they're easy to find months down the road in the dark before daybreak. You'll also be able to keep an eye on conditions to ensure you don't blow your best spots when the wind is wrong.
3. Trail Cameras
Take inventory of the bucks that survived the season on your property or get a feel for the deer population on one of your newly discovered spots with strategically placed trail cameras this year. You can never have too much intel heading into the whitetail woods, so invest in as many trail cams as your budget allows.
Place them by food or water sources, on the edge of bedding areas, along travel routes, near your treestand setups, and close by any compelling deer sign you find. Be sure to customize settings so you're capturing exactly what you want and position cameras discreetly.
For states where wireless and cellular trail cameras are legal, this game-changing tech can save you tons of time, energy, and even deer disturbance. They can be especially valuable during the season when stealth is of the utmost importance and one wrong move could get you busted by your target buck.
4. Food Plots and Attractants
One of the best places to gather trail cam intel is near a food source. If the land you're hunting doesn't hold ag fields, acorn-filled oaks, or another staple in the deer diet, planting food plots might be your best bet both for taking inventory of the herd in the off-season and keeping deer on the property throughout hunting seasons.
You don't need acres and acres to work with and can even see great success with micro food plots in the right place.
Depending on what you include in your food plots, planting should begin as early as early spring. So now's a great time to purchase seeds and everything else you'll need to properly plant your food plot.
Alternatives like mineral blocks can also draw in deer to trail-cam sites.
5. Bows and Firearms
If you're in the market for a new bow or gun, get it in hand as soon as possible so you have adequate time to set it up and put in plenty of rounds of practice before next hunting season. Muscle memory is especially important when it comes to vertical bows, and consistent target practice with your exact hunting setup is critical to taking ethical shots in the field.
Now is also the time to buy and install anything else you'll add to your rig that will affect how you shoot and your overall accuracy. Even if you're just swapping out accessories with a minor impact on performance, it's best to get this done as soon as possible.
6. Bargain Buys
As the 2022 trade show season ramps up, many manufacturers are debuting new-and-improved models of blinds, optics, apparel, packs, and more. As the new stuff rolls in and gets the spotlight, last season's bestsellers become deeply discounted and much more budget-friendly.
While the latest and greatest might be tempting, opting for items a few months older won't break the bank. Post-holiday sales are great for scoring the gear you've had your eye on all year, often at half off retail prices.
Products featured on Wide Open Spaces are independently selected by our writers and editors. However, when you buy something through our links, we may earn a commission.
NEXT: 3 BEST CROSSBOWS FOR DEER HUNTING
The post Things to Buy Now for Next Hunting Season appeared first on Wide Open Spaces.