picture alliance/Getty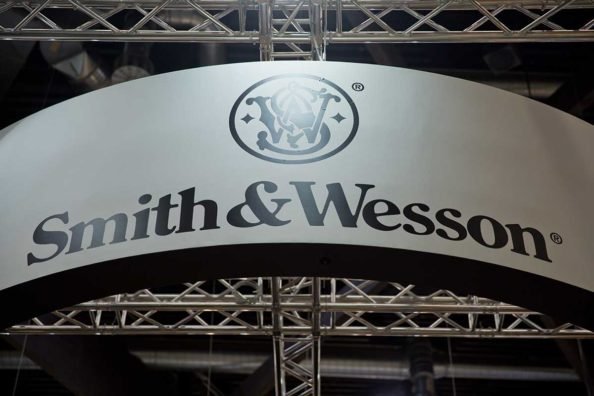 Here are some of the best options for Smith & Wesson gear that we could find.
Smith & Wesson might be one of our favorite firearm manufacturers, but they actually have a lot of other items on our wish list. We're all a fan of this iconic company, but the bottom line is that they offer so much more than just firearms.
This long-lasting gun manufacturer has been doing it for many years now, but it all started when Horace Smith & D. B. Wesson formed a partnership to make the first firearm that could fire a fully self-contained cartridge. Since then, they've given us a never ending selection of some of the best firearms ever made and they haven't stopped there.
Believe it or not, there's a big selection of stuff that doesn't fire when you pull the trigger. Getting on board with some of S&W's products has never been easier with their vaunted lineup of tactical gear, knives, and even flashlights. Here are a few options.
Assisted Opening OTF Knife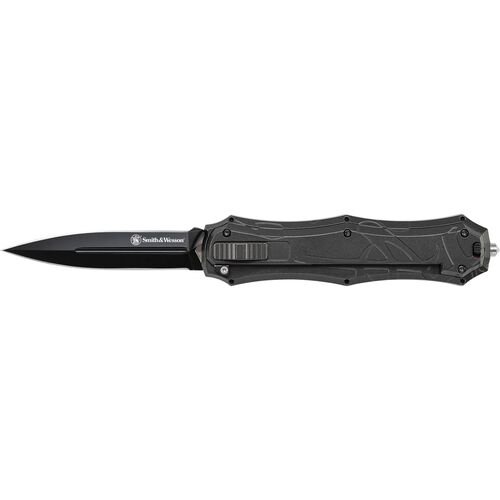 The dual-edge spear tip blade is made of AUS-8 steel and features an ergonomic finger actuator. It has an overall 3-1/2-inch blade that is partially serrated. It's a great choice for when you need a good knife.
Allegiance Fixed Blade Knife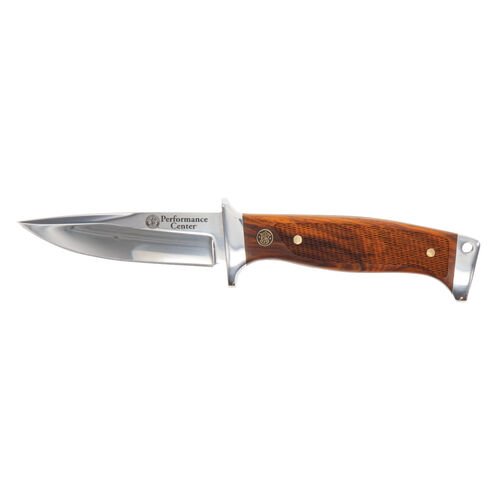 Duck hunters will recognize the cocobolo handle and the four-inch stainless steel blade will still be going strong when your grandkids get it as an heirloom. This is an absolutely beautiful knife that's made in the U.S.A., naturally.
Night Terror Flashlight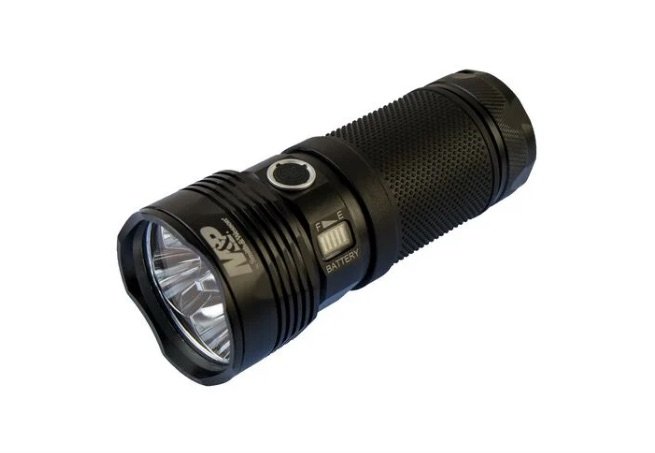 It has a thick anodized, aerospace aluminum skin, multi-mode functions, a digital power level on/off display, and the whole thing is rechargeable. It comes with an included AC wall charger and a car charger to keep you in business when the others fail.
M&P Officer RXP Flashlight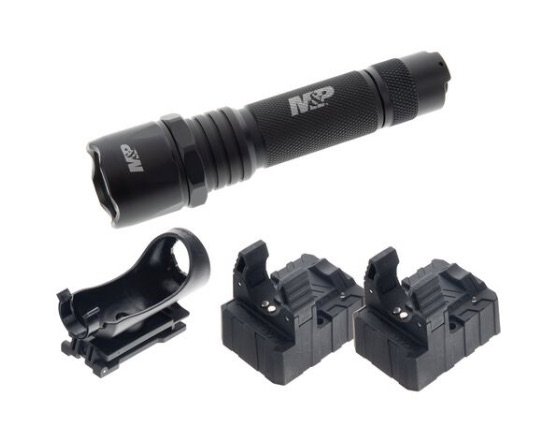 This is a waterproof, impact resistant flashlight that gives you 1,000 lumens of light when you need it the most. It is a great EDC light for security personnel, firefighters, or law enforcement, but that doesn't mean you or I cant own one.
S&W Vehicle Escape Tool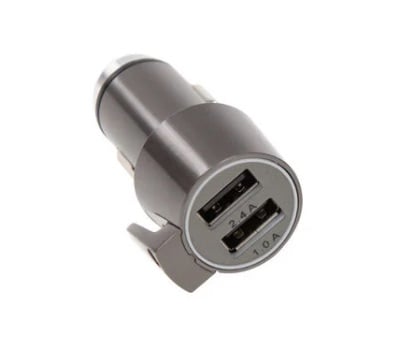 With a built in seat belt cutter, hardened glass breaker, and a solid aluminum construction this escape tool works well and fits easily into your vehicle for when you need it the most. It also features two working USB ports, so it serves as a charge when you don't need it to escape.
Fire Striker Survival Kit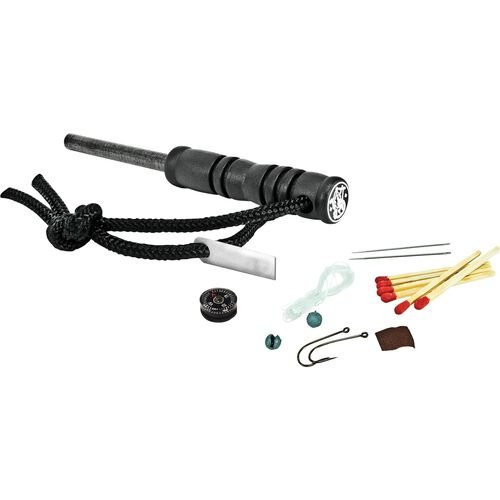 This Survival Kit is small but packs a punch with its included fire striker, needles, compass, waterproof matches, fish hooks, fishing line, and even a couple of sinkers to boot.
Harrier Interchangeable Shooting Glasses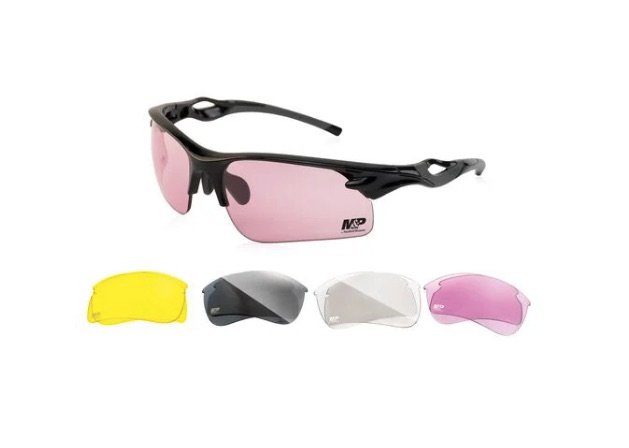 With four sets of interchangeable lenses and a one-touch swap process, these glasses will not only protect your eyes, but keep you shooting in any conditions. They come with a zippered storage case and a microfiber cloth for cleaning.
M&P Compact Pistol Cleaning Kit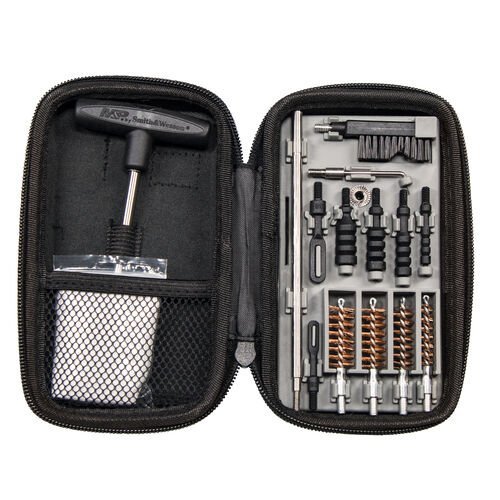 This kit contains a semi-rigid carrying case, collapsible cleaning rod, stainless steel cleaning rod, cleaning pick, nylon cleaning brush, and multiple caliber pistol brushes from .22 to .45 to keep you shooting and your firearm clean.
Essentials Bug Out Bag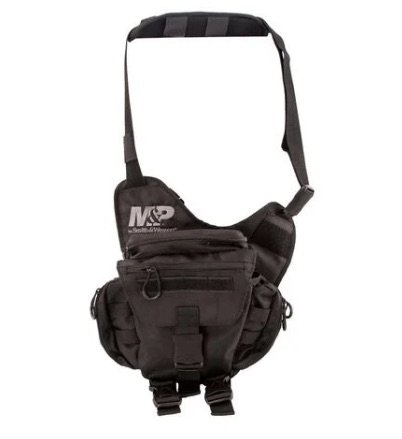 This Bug Out Bag has a ton of space to store all of your gadgets. It includes the quick ditch shoulder strap, CCW side pocket, two internal side pockets, full over flap with release buckle, and a handy molded sunglass case on the top flap.
Sigma

Electronic Hearing Protection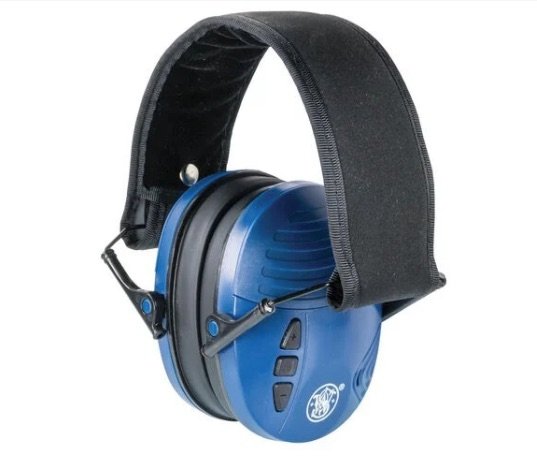 These earmuffs are lightweight, stores easily, and extremely comfortable. They comes included with the four AAA batteries that you need to get started, so no searching for them right off the bat. They also have a NRR noise reduction rating which amplifies low-level sounds, but compresses high Db noise for your shooting protection.
Other S&W Gear
S&W branding can be found on many choices for the discerning shooter who doesn't happen to be looking for another gun right now.
They offer many fixed blade knives, assisted open knives, and even tanto folding knives so that there are many choice for everyone. They also offer a great line of Pro Tac gun cases, apparel like hoodies or hats, and a certainly a multi-tool.
Most folks have realized it's a benefit to take advantage of the S&W brand, but not everyone knows how far it extends.
Looking for a new way to display those antler sheds? Go to Rack Hub and use the coupon code Craiger. Be sure to follow my webpage, or on Facebook and YouTube.
NEXT: BROWNING FIREARMS: A BRIEF COMPANY HISTORY, AND A FEW HIGHLIGHTS FROM THEIR LINEUP
The post Best Smith & Wesson Gear That Isn't a Firearm appeared first on Wide Open Spaces.