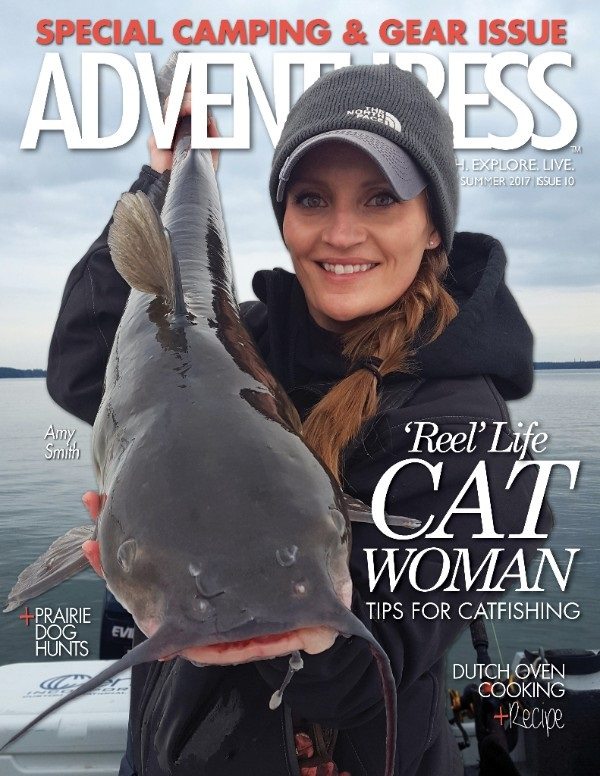 Check out the latest issue of ADVENTURESS magazine featuring how to plan a prairie dog hunt, catfishing tips, camping gear, Dutch oven cooking basics and a recipe! View or download for free at betheadventuress.com/summer2017!
What to be looking for in this next edition:
Pg 6 – Cover Girl Meet catfishing tournament angler, Amy Smith!
Pg 8 – Share Your Photos Join in on ADVENTURESS social media!
Pg 10 – Featured Photographer Tiffany Hansen
Pg 12 – Dog Days of Summer Planning a Prairie Dog Hunt by Deb Hinton
Pg 22 – Contest Winners Results from the 3rd Annual ADVENTURESS Women's Trail Camera Contest sponsored by Trophy Rock!
Pg 24 – 'Reel' Life Cat Woman! Catfishing tips by Amy Smith
Pg 36 – Happy Camper Why right now is a great time to camp, plus video by Cassie Powell and Editor's Picks gear
Pg 40 – Dutch Oven Cooking Basics Learn how to cook outside on the Dutch Oven with Whitney Klenzendorf
Pg 44 – Recipe Venison Mac & Cheese
Pg 46 – Last Shot Featured photographer: Tiffany Hansen
Save
The post The Next Edition of ADVENTURESS Magazine Is Out appeared first on ODU Magazine-North America's #1 Digital Fishing Magazine.