Walleye-anglers are a traditional bunch in-general.  New techniques and technologies are directly compared to known commodities, and rightly so.  There's no use making things more difficult than they need to be, yet sometimes along the way what's learned is in and of itself valuable.  I find that to be especially true in the case of side-imaging electronics for walleye fishing.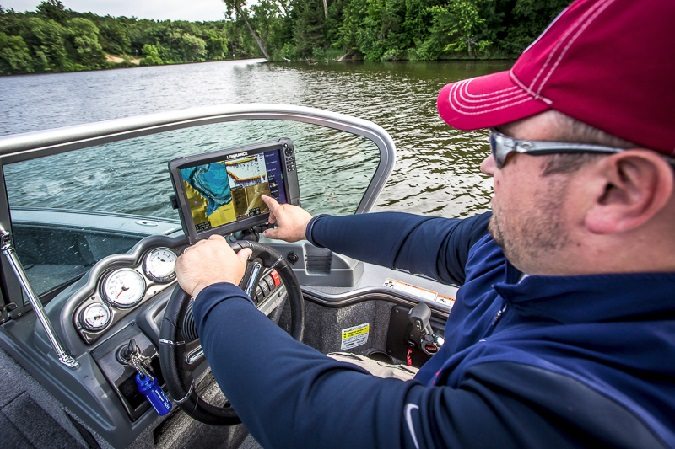 So often, structural anglers are used to locating a spot of interest via high definition contours, then picking those locations apart with traditional down-sonar in an effort to locate fish, catch them, and store location (GPS) information in order to return to that spot someday down the road.  Lest we forget, at one time this technology was also new, though its adoption was rapid amongst the ranks of professionals and casual anglers alike.  Still, I've heard it mentioned in even upper echelons of walleye nerdery, that Side-Imaging is only for "bass-guys."
A staple amongst tournament bass anglers these days is Side-Imaging runs that map both structural elements, and individual fish to target.  At last year's Bassmaster Angler-of-the-Year tournament on Mille Lacs, dozens of complete strangers to the fishery pulled 60lb. bags of smallmouth bass during the 3-day competition, most of them leaning heavily on using their Side-Imaging to locate large boulders and individual bass off them.  This very application while being a classic use of the technology, is not a reason to classify it as a "bass-only" benefit.  
Shallow water walleyes can be found throughout the warm-water months during big wind events, even in clear water.  That same clarity provides a solid reason to consider Side-Imaging on your next electronics purchase, as walleyes rarely tolerate overhead boat traffic in clear-water shallows.  The imaging becomes your eyes up shallow, allowing you to stay back off of the fish, and put a multitude of presentations to them without pushing them around and killing the bite.  Shallow fish are typically feeding, so these are the fish you're looking to target anyway.
While Side-Imaging proves very valuable for any species relating to shallow structural elements, the same also holds over the depths.  It's a common misconception that side-imaging isn't useful at the same depths we're typically targeting walleyes.  On a recent trip to Grand Rapids, MN, I used my Lowrance Carbon-12 to image an underwater point I've fished often, both during open-water and through the ice.  While I knew there was an 8-foot rock-pile along the shallow lip of it, I didn't give credit to that rockpile and how it affected walleye movements out and away from it.  All of our bites came off the pile some distance in 14-18FOW, as fish staged there before dark awaiting the low-light evening assault on those shallow rocks.  Not surprisingly, immediately out from the pile was a hard-bottom, rock-free shelf.  It was noticeably different from the surrounding break, and drew the majority of those fish.  Once I knew what I was looking for, I could find it on the down-sonar, but it literally jumped out at me on the side-imaging.
An even deeper application can be found on the famed mud flats of Mille Lacs, where savy anglers for many years have known that not all parts of all flats are mud.  There is a surprising amount of rock and gravel in certain locations, though most are in small out of the way places along the edge of the flats.  With a good chop, and the resultant screen display of your sonar showing a "wavy" bottom, it's difficult to detect the tell-tale signs of rough or un-even rock bottom.  These locations, being different from surrounding substrate for at times, miles, almost always have fish on them or nearby.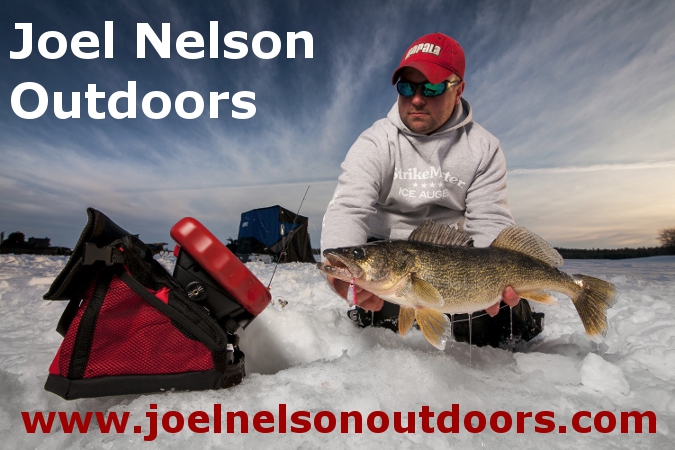 Perhaps the best way to introduce yourself to the technology is to image an area you already know, preferably if you know it holds fish.  So often as walleye anglers we stumble onto a mere piece of the puzzle.  We catch fish on one side of a reef for a short period of time in late afternoon, without realizing that we only intercepted fish in a 30 minute window making their way out of the depths and up to structure to feed.  Even if we know fish are likely to be up top and actively eating, we know not what locations have the largest boulders, the most pronounced feeding shelves, or what areas are too weed-choked to effectively fish in low-light.  All of those answers can be gleaned from a quick pass or two around the structure of interest. 
Take this technology for a spin on a few locations you've fished for years, and be amazed at the depth and level of information it offers you.  Consider it the best real-time map that's offered today, and get used to seeing and interpreting what information in the plan direction really means to your fishing, rather than just the profile depth direction we're so used to seeing in the sonar of old. 
By Joel Nelson

The post Side-Imaging for the Walleye Crowd appeared first on ODU Magazine-North America's #1 Digital Fishing Magazine.