Lance Walker was fishing Pickwick Lake in AL/TN when he caught the bass of a lifetime, a 12-pounder. Actually, it's the bass of most lifetimes – he caught a 15-pounder 2 years ago! Here's how he caught the 12:
> "I was fishing a secondary gravel bar ledge dropping from 8 feet to 14 feet. It was about halfway from the bank to the main river channel."
> "The fish was on that gravel bar, which was split by a ditch on one side and the river.  A few stumps and shell beds were mixed in along the ledge, and the fish was close to a stump row."
> "The fish was 9-12 feet deep, and it seemed to be right on the break when the bait broke free. That's about the same depth I caught the 15.48 two years ago."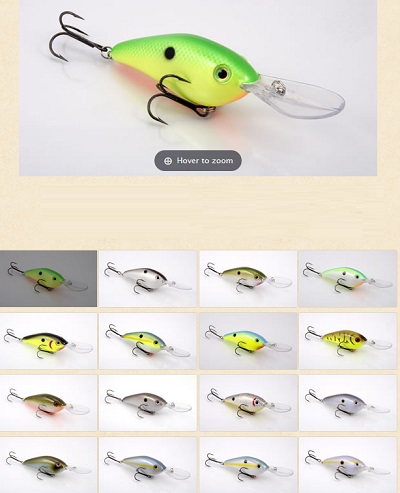 > "Normally I throw the StrikeKing 6XD post-spawn, but with the water color being a little off this year and fish not hitting a jerkbait as well, I wanted something that would move more water. The 6XD throws much better than most other crankbaits, and allows me to fish it slow and still grind that 14-foot zone, as a big key is getting it down and fishing slow this time of year with the water temp around 50 degrees."
He used a 6XD crankbait in citrus shad. Link – http://www.strikeking.com/index.php?option=com_content&view=article&id=169&Itemid=917

> "If the water had not been a little colored, I would have elected for a more subtle crankbait, but this year has been different for the early spring on positioning of the fish."
> "In early spring it seems to be important to get it down and almost pull the rod. Let the bait bounce and stop. It definitely makes a difference."
The post Strike King 6XD Crankbait Wins Over A 12 Pounder appeared first on ODU Magazine-North America's #1 Digital Fishing Magazine.