Time to go to a legend to improve your ice fishing success. The Drop-Kick was designed by Mr. Dave Genz to be the perfect cadence jig.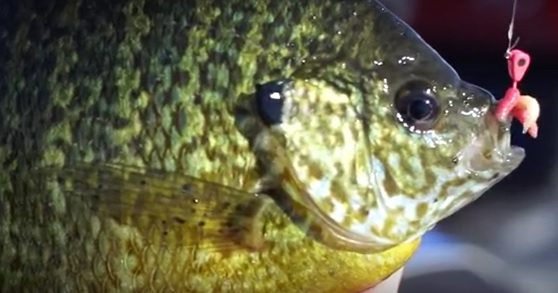 It features a 90-degree XL hook with a larger tie-eye, stronger wire and increased hook gap for better hook-up percentage compared to other jigs. When the Drop-Kick is jigged correctly, it creates a "kick" that Panfish can't resist. We also designed the top of the jig with a large flat surface, perfect for seeing on your sonar unit with smaller size jig. The Drop-Kick comes in six colors and are all UV coated giving these jigs a great finish. Drop-kick the fish on your next trip on the ice.
Specs: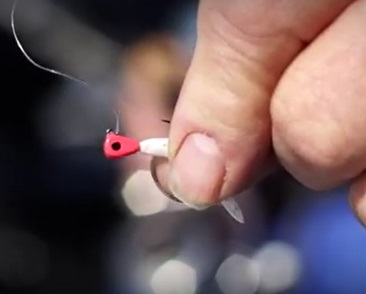 Weights: 1/32 oz., 3/64 oz. & 1/16oz.

Hook Sizes: 12, 10, 8

Colors: Black/Chart, Firetiger Glow Bar, White/Green Glow Bar, Red Glow, Chart/Orange Glow Spot & White/Pink Glow

Species: Crappie, Bluegill, Perch, Trout, Walleye & Sauger

Bait with: Maki Plastics, Eurolarvae, Waxxies, Spike, Crappie Minow
Features:
New for 2015 Dave Genz Designed, Tested & Approved

Made from Tungsten, 30% heavier than lead

Custom 90 degree long-shank jig hook for packing larvae

Drop-Kick Kicking Motion – Kicks the plastic or live bait back-and-forth

Dave gives it a rapid quivering cadence that delivers a "kick" which sends out vibrations calling fish in

Set the hook when you can't feel the kick – you got a fish on

90 degree hook allows anglers to move position of knot – front, center or back for ultimate tuning
The post Dave Genz Drop-Kick appeared first on ODU Magazine-North America's #1 Digital Fishing Magazine.