Images via Polaris Off Road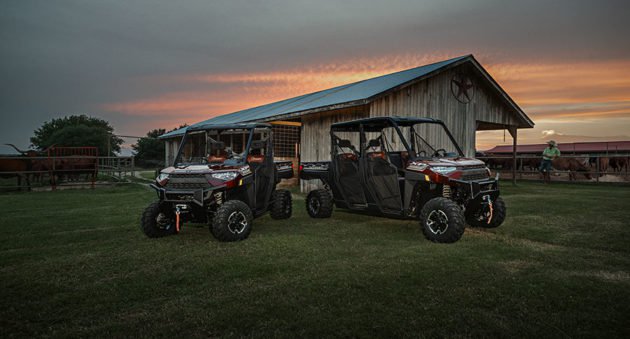 Just in time for harvest and hunting season, here's the new Polaris RANGER XP 1000 Texas Edition.
Polaris RANGER recently introduced the 2020 RANGER XP 1000 Texas Edition 3-seater and the 2020 RANGER XP 1000 CREW Texas Edition, giving consumers in the Lone Star State and beyond the type of features fans of the industry's best utility side-by-side have come to expect.
The new Texas-inspired models are built on the RANGER XP 1000 platform and offer increased performance and durability including unmatched, load-adaptive suspension, a Polaris Pro HD 4,500-pound winch, and a high-performance electrical output to keep the machine going in any condition.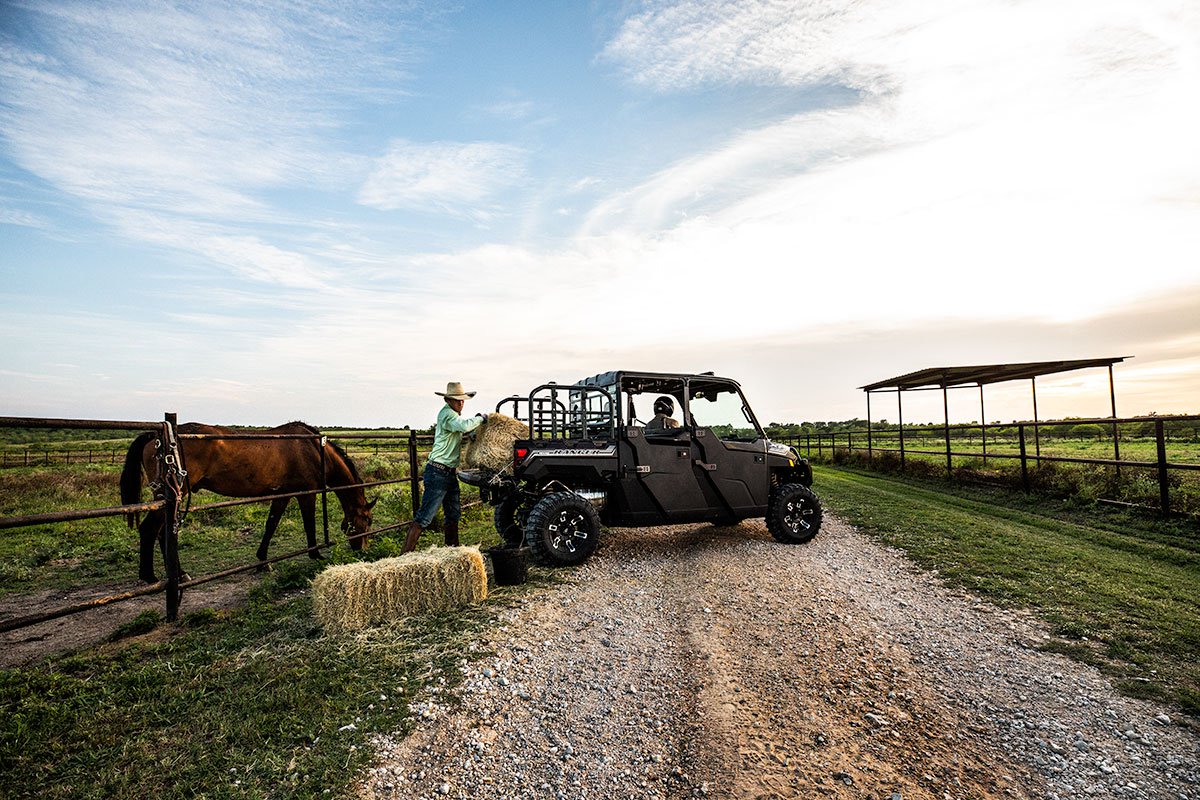 "The RANGER XP 1000 Texas Edition is the hardest-working, smoothest-riding utility vehicle we make. It was specifically designed to serve Texans who work hard and ride harder," said Chris Musso, President of Polaris Off Road. "Delivering unmatched, load-adaptive suspension and the ability to confidently power electrical accessories in extreme conditions thanks to a 900W charging system, this special-edition is the most capable machine available in Texas. To top it off, it comes with a one of a kind paint scheme that looks great."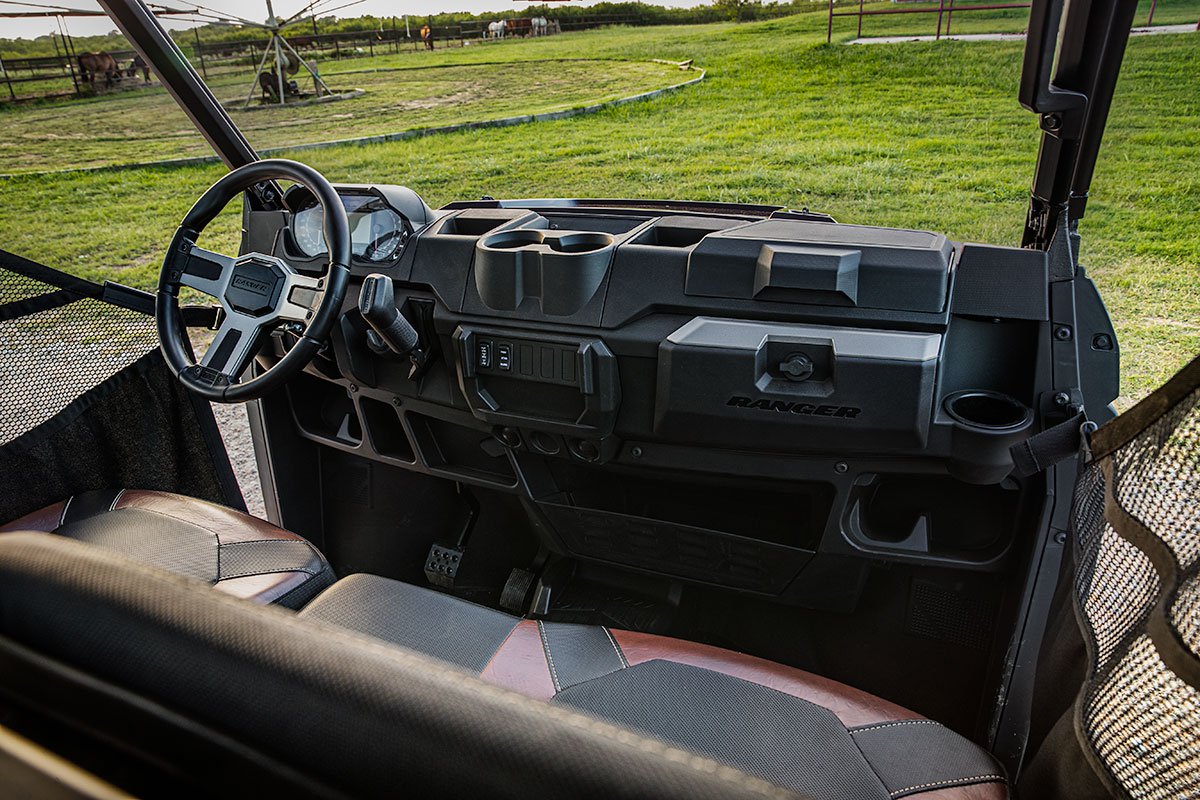 The front end of the Texas Edition features a class-leading 11 inches of suspension travel, while the rear receives all-new Nivomat shocks. These load-adaptive rear shocks are designed to automatically adjust to support added weight, perfect for switching in and out of a full, heavy load. This adjustment allows the machine to maintain its 13 inches of class-leading ground clearance and continue delivering a smooth ride, no matter how much you've loaded.
A 2,500-pound towing capacity makes quick work of Texas-sized tasks; can you see yourself downing trees or stretching fences with this thing?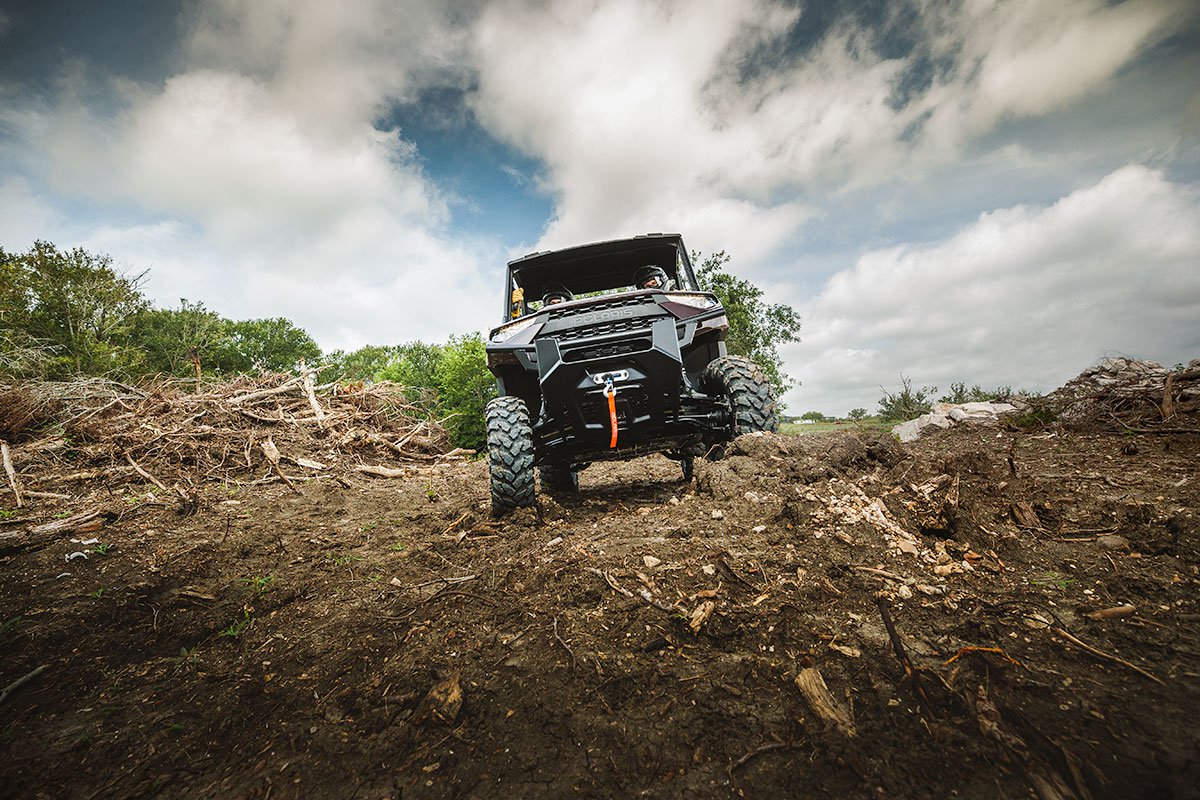 The same Polaris ProStar 1000 engine, with all of its 82 horsepower glory, is under the hood, and the level of further customization with accessories like lights, gun boots, and more make it ideal for ranchers, hunters, and outdoorsmen in Texas. Combined with the Polaris Pulse electrical system, the Texas Edition is all about extending the work day no matter what the conditions are like. Boiling Texas heat, rough thunderstorms, or hot and humid air won't slow down the RANGER XP 1000 Texas Edition.
The Black Cherry Metallic color stands out beautifully, and the front bumper is the biggest in its class.
The 2020 RANGER XP 1000 Texas Edition and RANGER CREW XP 1000 Texas Edition have a base U.S. MSRP of $18,899 and $20,299, respectively.
Even on the hottest days of the year, or when the temps suddenly drop and you're dealing with freezing conditions, the Texas Edition RANGERS are built to perform.
If you need something that will take on Texas terrain like nothing before, the RANGER XP 1000 Texas Edition might be the machine for you.
You can find out plenty more on the new RANGER XP 1000 Texas Edition models at Ranger.Polaris.com, as well as check out the rest of the 2020 off road lineup available from Polaris.
NEXT: WE TEST DROVE THE 2019 20TH ANNIVERSARY POLARIS RANGER
WATCH
The post Polaris Debuts Brand New 2020 RANGER XP 1000 Texas Edition Side-by-Sides appeared first on Wide Open Spaces.