Drury Outdoors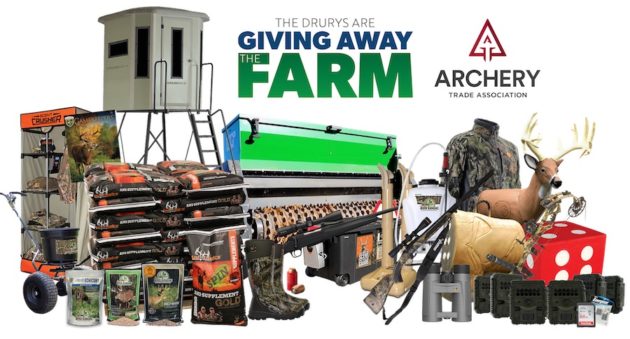 Another fortunate hunter will win a Custom Stealth Carbon Air bow by PSE as the August monthly prize during the DOD 30th Anniversary giveaway.
We're in the middle of the dog days of summer and hunting season can't get here soon enough. Fortunately, one lucky hunter will win another cool prize from Drury Outdoors as part of the DOD 30th Anniversary Giveaway.
The monthly prize for August is a custom bow package by Precision Shooting Equipment.
This month's prize pack includes a Custom Stealth Carbon Air bow from PSE with hand painted graphics and a half-dozen Carbon Force XP hunting arrows. Additionally, Pete Shepley from PSE, Mark Drury, and Terry Drury will all sign the bow.
So, not only will this bow look really cool, but it's incredibly light and incorporates a lot of the most advanced archery technology available.
The winner of the July monthly prize pack is getting a great Penthouse Box Blind by Muddy Outdoors that's designed for top of the line performance for both archery and gun hunters. Well, the winner of this month's prize pack will get a top of the line bow (worth well over $1,000) and some arrows to actually hunt with.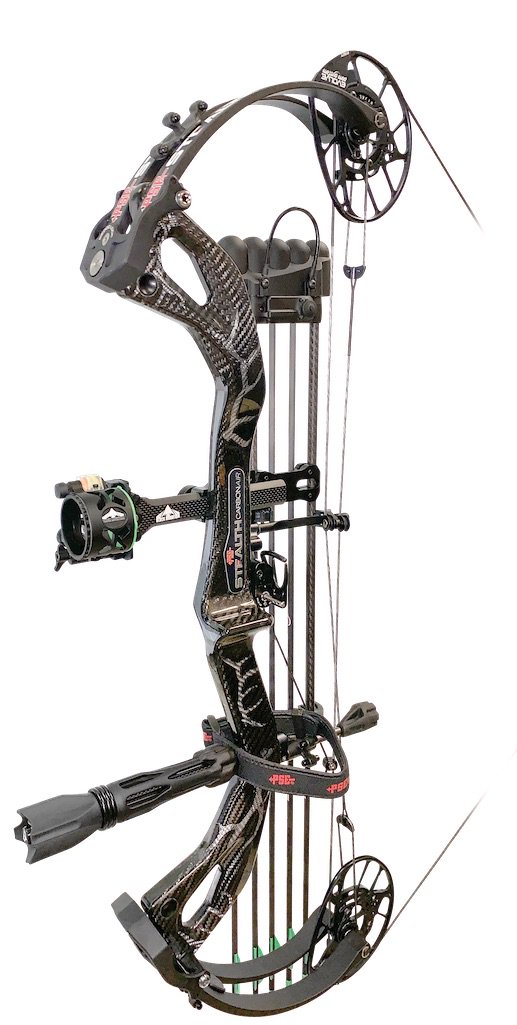 In addition to Precision Shooting Equipment, many other major brands in the outdoor industry have partnered with Drury Outdoors to give away monthly prizes valued at over $33,000 during the course of 2019. So far, six hunters have already won some really cool hunting gear.
Butch Houston received a full set of Scent Crusher gear in January, Cole McCreary won two pallets of Ani-Logics supplements and minerals in February, Kenneth Baker hit the jackpot with a massive pack of BioLogic Seeds in March, Michael Kleidon won the RTP Ground-Breaker 3 in April, John Grohs received a Morrell Target lineup in May, and Eric Spacek will be hunting in comfort and style with his new LaCrosse boots and apparel that he won in June.
Once they conduct the drawing for the month of July, another really hunter will win a box premium box blind from Muddy Outdoors.
Be on the lookout for the remaining monthly prize announcements throughout the rest of the year. Sign up to win the grand prize of a 60 acre farm in northern Missouri (complete with pre-scouted stand locations and food plots) through the Drury Outdoors DeerCast App or via their web site at DruryOutdoors.com/farm.
If you don't already have the mobile app, you can download it through the Apple App Store or Android's Google Play.
Individuals who sign up for the farm giveaway will also be automatically entered to win the monthly prizes. Don't worry, winners of the monthly prizes will also still be eligible to win the grand prize as well as the other monthly prizes during the Drury Outdoors 30 Year Anniversary giveaway.
The Drurys make all their monthly winner announcements through the app. Mark and Terry Drury will announce the name of the lucky individual who wins the grand prize at the 2020 Archery Trade Association Show.
Good luck!
Like what you see? You can read more great articles by John McAdams on the Big Game Hunting Blog. Follow him on Facebook & YouTube and subscribe to his show: the Big Game Hunting Podcast. 
NEXT: TAYLOR DRURY ARROWS A MASSIVE IOWA BUCK
WATCH
The post DOD 30th Anniversary Giveaway August: Custom PSE Bow Package appeared first on Wide Open Spaces.