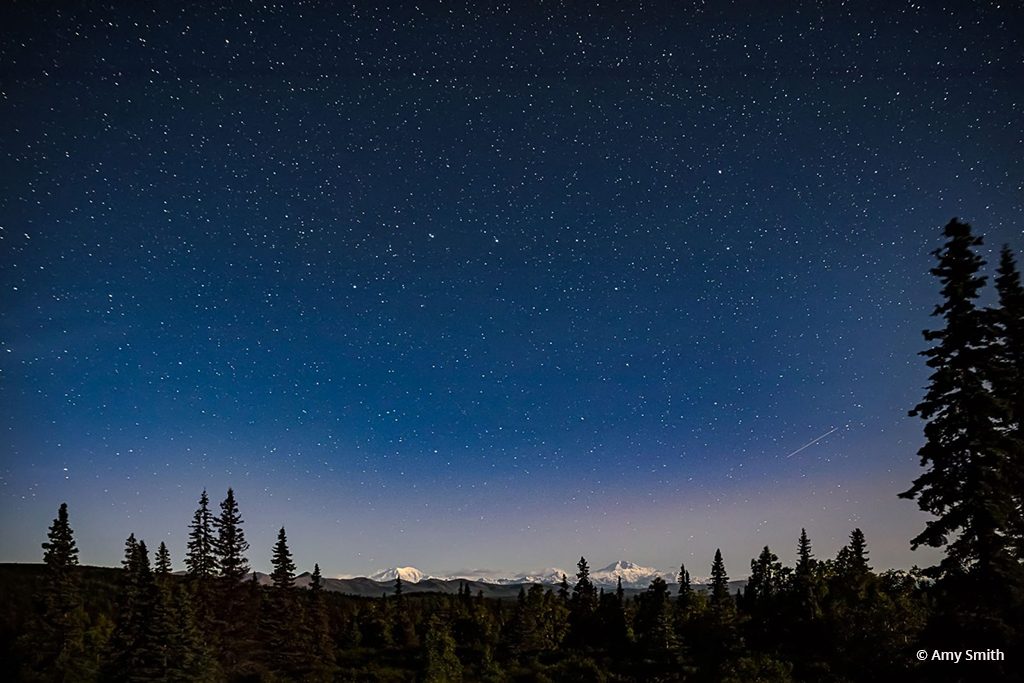 Today's Photo Of The Day is "Denali in the Moonlight" by Amy Smith. Location: Denali National Park, Alaska.
"Over Labor Day weekend, we drove around Alaska and camped, just taking in the views as we went," explains Smith. "One of the nights, we were able to stay in a friend's cabin that was right on the edge of Denali National Park. Needless to say, the views were to die for. In the middle of the night, with nothing but the light of the full moon, we took in this moment. Mt. McKinley (Denali) and Mt. Foraker shining in the distance. My long exposure captured a falling star, amongst the millions of other stars and the Big Dipper looming above us. I will never forget that night."
Photo of the Day is chosen from various OP galleries, including Assignments, Galleries and the OP Contests. Assignments have weekly winners that are featured on the OP website homepage, Facebook, Twitter and Instagram. To get your photos in the running, all you have to do is submit them.
The post Photo Of The Day By Amy Smith appeared first on Outdoor Photographer.