Old Town Canoes & Kayaks is proud to announce an exciting new video series called "Bass Fishing Friday" on Old Town's Facebook page, a monthly kayak bass fishing video series hosted by BASS Elite pro Keith Combs. The series will cover everything from seasonal fish movement to presentations best suited for kayak bass fishing.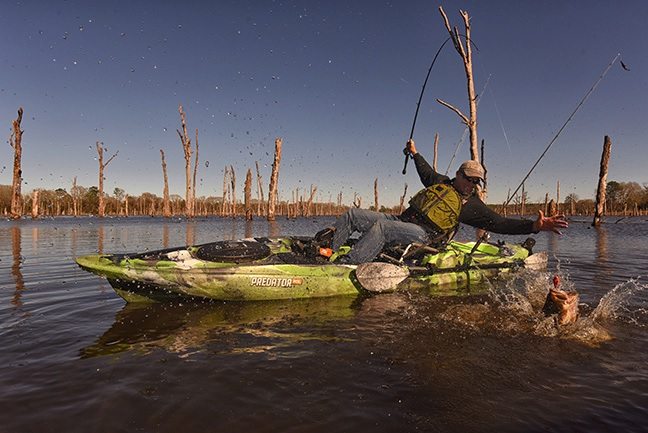 "We are thrilled to present a new branded series of bass fishing video tips that will result in our customers catching more and bigger bass from Old Town kayaks. Keith was the perfect pro for this video series, delivering easy to follow techniques for successful year-round bass fishing," says Ryan Lilly, Brand Manager, Johnson Outdoors – Watercraft Division.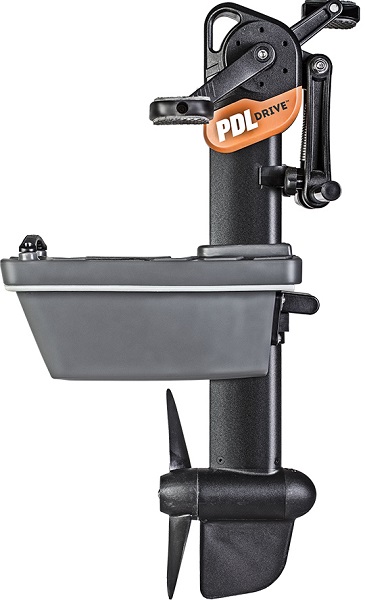 Old Town's "Bass Fishing Friday" video series just launched, the first episode covering the pre-spawn period many kayak anglers are confronted with right now on waters across the U.S. In this video, Combs covers high-probability locations and must-have presentations.
Period-specific videos will continue in forthcoming episodes that carry anglers through spawn, post-spawn, summer, fall, turnover, winter, and more.
"I was thrilled to not only shoot a cool Old Town Predator PDL feature video for the Classic, but have the opportunity to reach out directly to other kayak bass anglers with this 'Bass Fishing Friday' video series. I tried to summarize the locations and presentations for numerous periods in the bass fishing calendar – stuff that can take years to learn. My hope is that this information helps other kayak bass anglers catch more bass no matter where they live in the country," says Combs.
Converts to kayak fishing, Keith and wife Jennifer Combs originally saw the burgeoning watercraft as a way to access hard-to-reach bass waters near their Huntington, Texas home.
"At first, kayaks were simply a way to get on waters that we wanted to fish. But a whole new world has opened up to us with the Predator PDL. You've got way more stealth than you have in a bass boat and I've learned a lot from watching bass up in the really tight spots. And it's just plain fun – there's definitely something to be said for being so close to the water and being able to pedal your way to the fish. Doesn't feel like exercise, but it is – and that's good, too. Fishing from our Old Town PDLs makes for some great R&R, even when standing, flipping, and fishing like money's on the line. It's a stress relief valve, for sure."
 
The post Old Town Canoes & Kayaks Announces Bass Fishing Friday Video Series appeared first on ODU Magazine-North America's #1 Digital Fishing Magazine.