Garmin Ltd. has announced that it has acquired Active Corporation, a developer of crowd sourced rich content for boaters, marketed as ActiveCaptain. ActiveCaptain is a community based, electronic marine database that contains near real-time information about marinas, anchorages, local points of interest, and marine hazards – most of which is user-generated – for cruising and sailing destinations around the world.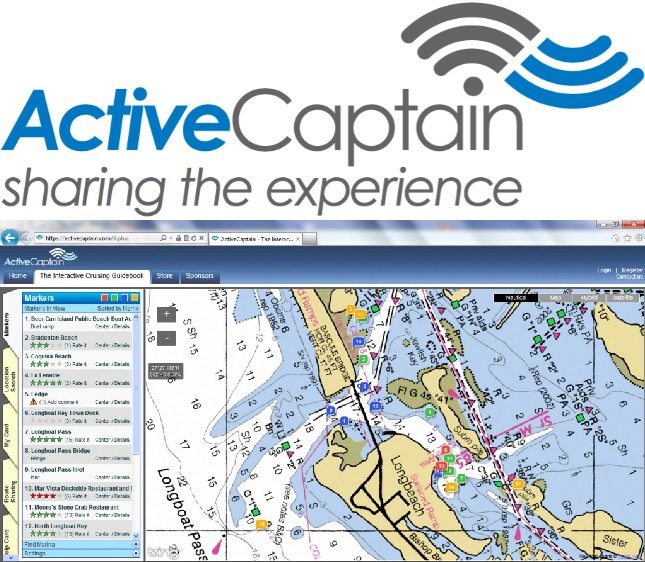 The database boasts more than 250,000 users and can be accessed via web browser or a variety of mobile applications. "There is really nothing else out there that compares to the depth and breadth of the ActiveCaptain database," said Cliff Pemble, Garmin president and CEO. "Mariners rely on ActiveCaptain to make their voyages better informed and more enjoyable, and we are delighted to add this technology to the Garmin portfolio." "Garmin is a technology leader among boaters of all types, and we are looking forward to working with them to make ActiveCaptain even more robust and global," said Jeffrey Siegel, co-owner and co-founder of ActiveCaptain. "Garmin has extensive engineering and cartography capabilities that will allow ActiveCaptain to be deeply integrated into their product offerings." The founders and sole employees of ActiveCaptain, Karen and Jeffrey Siegel, will become employees of Garmin International. Financial terms of the acquisition will not be released.
For over 25 years, Garmin has pioneered new GPS navigation and wireless devices and applications that are designed for people who live an active lifestyle. Garmin serves five primary business units, including automotive, aviation, fitness, marine, and outdoor recreation. For more information, visit Garmin's virtual pressroom at garmin.com/newsroom, contact the Media Relations department at 913-397-8200, or follow us at facebook.com/garmin, twitter.com/garmin, or youtube.com/garmin.
The post Garmin Acquires Active Corporation and ActiveCaptain appeared first on ODU Magazine-North America's #1 Digital Fishing Magazine.