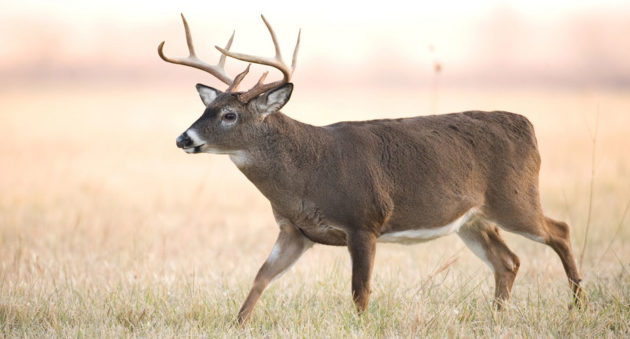 With any new hunting bill generally comes controversy.
Kansas offers some of the best whitetail deer hunting in all of North America. Trophy deer come from the Sunflower State every year, which continues to attract more and more out-of-state hunters. As a result, rural areas across the state reap the benefits when nonlocal hunters decide to make a trip.
A new bill aims to capitalize on the state's natural resources to make money, allowing people that own at least 80 acres of land to sell their own deer permit to an out-of-state hunter.
Many see the proposed bill as one that benefits all parties involved, believing it would lead to more visitors, more permits sold and an ability for more people to enjoy hunting.
"People that pay money to hunt, they would like to get a shot at a trophy, and Kansas is one of the best ways to do it," Mickey Holloway, who runs Heartland Outdoor Trophy Hunts, told KSNT in an interview. "They want to come and hunt out of state, more power to them, and I think it benefits the landowners, especially the farmers cause there is a tremendous amount of predation on their crops."
Holloway is no stranger to the economic benefits of nonresident hunting, as his business depended on finding hunts out-of-staters.
"It's a moneymaker for (the Kansas Department of Wildlife, Parks and Tourism), it's a moneymaker for their county," said State Representative Ken Corbet, who introduced the bill. "The landowner knows how many deer he has, and if he wants to get involved, he can, and if he doesn't, he doesn't. But at least it lets him have the opportunity to make a decision."
The bill would allow each landowner to sell one hunting permit per season.
On the other side of the fence, representatives believe money will be lost as a result of the bill, and the whitetail population will also suffer.
"If you start allowing more people to come in and just hunt those, we're going to lose genetics, we're going to lose that revenue that we're gaining in this state through out-of-state hunters," said Representative Eric Smith.
The bill will go to a final vote today and will go on to the Senate if it passes.
NEXT: NEW BILL WOULD BAN ALL HUNTING CONTESTS IN WISCONSIN
WATCH
The post New Kansas Bill Would Allow Landowners to Sell Permits to Nonresident Hunters appeared first on Wide Open Spaces.