Walking the dog has never been so easy. Leash on a Rapala® Skitter V and you'll soon be triggering topwater bites like a pro. "A 4-year-old kid could make this thing walk on his first cast," says nine-time Bassmaster Classic contender Bernie Schultz in this BassBlaster video. "The bait walks super-easy."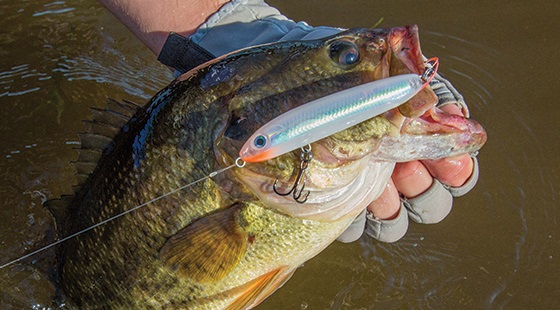 "Walking the dog" with a topwater bait means retrieving it back to the boat with a side-to-side cadence of drastic direction changes, followed by soft, long glides on slack line. The Skitter V's innovative V-Rap belly design makes that fish-triggering action easier to accomplish than ever before. "It's so simple. It's almost like it's got a nail in the tail and its pivoting off that one point."
If you've ever seen a V-shaped boat keel, the Skitter V's belly will look familiar, "just like the name implies," Schultz explains. "What that allows this bait to do is pivot on point so easily," he says.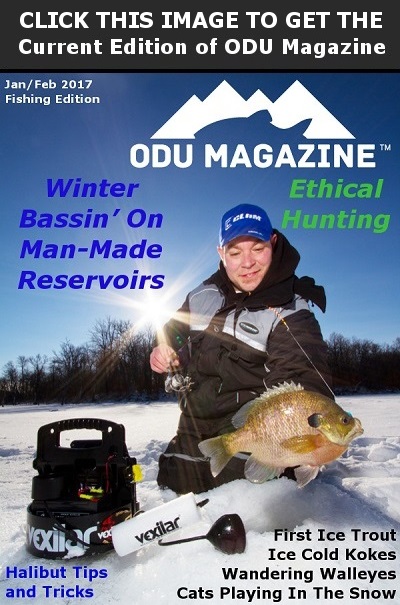 Although the Skitter V was introduced last summer in a new line-up of coastal Rapala baits, bass anglers were quick to adopt it for freshwater fishing. "It's the right size and has right hook distribution," Schultz says. "This is a really well-thought-out bait." It's versatile too. "You can push water with it aggressively," he says, "or you can let it glide and be more of a stealthy, subtle approach."
The Skitter V measures 4 inches, weighs half an ounce and comes armed with two No. 4 VMC black-nickel round-bend hooks. It's available in 10 color patterns: Bone Chartreuse, Chrome, Gold, Gold Chrome, Glass Ghost, Gold Olive, Hot Olive, Hot Pink, Red Ghost and Silver.
Rapala has long been a leader in the coastal market. In the company's storied history, a Rapala lure has accounted for almost 600 International Game Fish Association world records, many of them in saltwater, including an impressive 231-pound, 13-ounce southern bluefin tuna in 2014. Rapala is the first and only lure manufacturer to receive an IGFA Lifetime Achievement Award, and anglers have caught world-record catches with Rapala lures on every continent but Antarctica.
The post Making walking the dog a walk in the park appeared first on ODU Magazine-North America's #1 Digital Fishing Magazine.