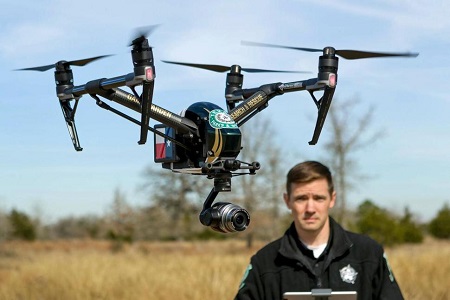 Texas game wardens have a new high-flying tool for search and rescue missions. The Texas Parks & Wildlife Department on Wednesday announced the acquisition of a camera-equipped drone that can transmit live images. The drone will be based in Temple, but available for deployment statewide.
An agency statement says the drone was donated through the Texas Parks & Wildlife Foundation's Gear Up for Game Wardens . The program has generated more than $100,000 in private funds to buy specialized equipment.
The drone has a maximum speed of nearly 60 mph (96 kph) and a range of 4 miles (6 kilometers).
Spokesman Steve Lightfoot says the department has several other drones, for media productions and wildlife mapping and census collection. This is the first Parks & Wildlife drone dedicated to search and rescue.
The post Texas Game Wardens Get Rescue Drone appeared first on ODU Magazine-North America's #1 Digital Fishing Magazine.