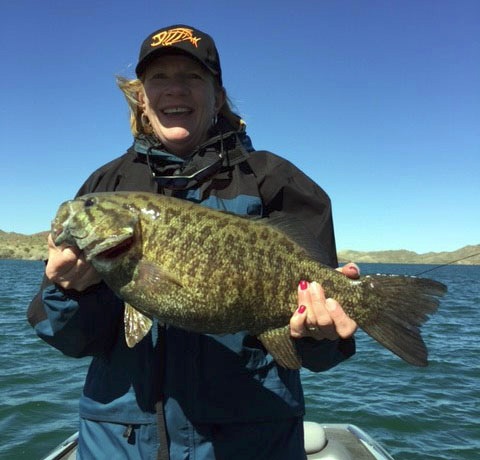 Ho-hum. Lake Havasu, a 19,300-acre impoundment on the border with California has yielded another Arizona Colorado waters record fish.
Of course, the  record smallmouth bass, checking in at 6 pounds and 4.48 ounces, wasn't boring for Sue Nowak. "I thought it was a tree stump or rock," she said. "Then the snag moved."
Fishing with Shaun Bailey's Guide Service on Feb. 23, Nowak caught the big bronzeback on a dropshot-rigged True Image Mini Shaker finesse worm in lemonade.
The fish surpasses the 5-10  caught on Lake Havasu by Justin Kerr in 2011. According to the Arizona Game and Fish Department (AGFD) it "was weighed on an AGFD certified scale at Bass Tackle Master in Lake Havasu City." It added, "And so, this catch answers our question from just one month ago: Where will the next Arizona state record come from."
By comparison, the "inland waters" record is 7-1, caught by Dennis Barnhill at Roosevelt Lake in 1988. AZGFD maintains separate records for the Colorado River. Continue reading – http://www.activistangler.com/journal/2017/4/17/havasu-yields-another-colorado-river-record-for-arizona.html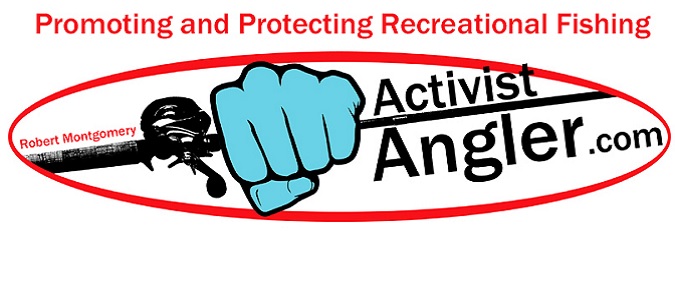 The post Lake Havasu Yields Another Colorado River record for Arizona appeared first on ODU Magazine-North America's #1 Digital Fishing Magazine.