I discovered Korean food when I first moved to Los Angeles and instantly fell in love with it. One of my favorite dishes is sundubu-jjigae which is what this Korean Soft Tofu stew is based on. Typically, the dish arrives at the table in an individual-sized stone pot filled with furiously bubbling stew. It is served with rice, also made in a stone pot, which yields deliciously crispy rice at the bottom.
I've passed on my love of this dish to Daniel who has been asking me to make this on camping and backpacking trips for years. I kinda ignored him- too many perishables, specialty ingredients, too heavy… When a Sprouts Farmers Market grocery store opened in our neighborhood recently, we noticed they stocked shelf-stable tofu in Tetrapaks. Daniel made a new case for trying this dish and, after some experimentation, here it is!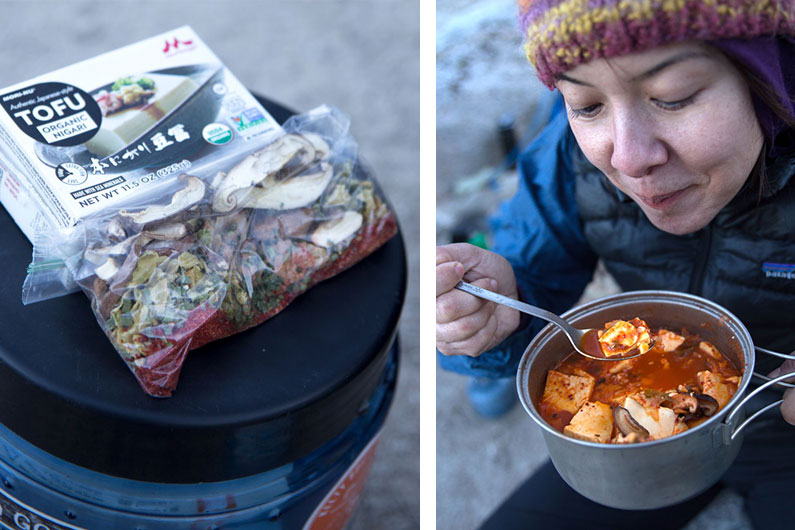 Full disclosure, there still are some specialty ingredients required for this dish, and the tofu box weighs 12 ounces which will make some of you gasp. On the plus side, it's ready in 10 minutes and one of the most satisfying and warming dishes I know of for a cold night out. We made this on our overnight trek to Mount Whitney and it was worth every ounce of weight.
Specialty Ingredient Sourcing:
Shelf-Stable Silken Tofu
Korean Chili Flakes
Dehydrated Cabbage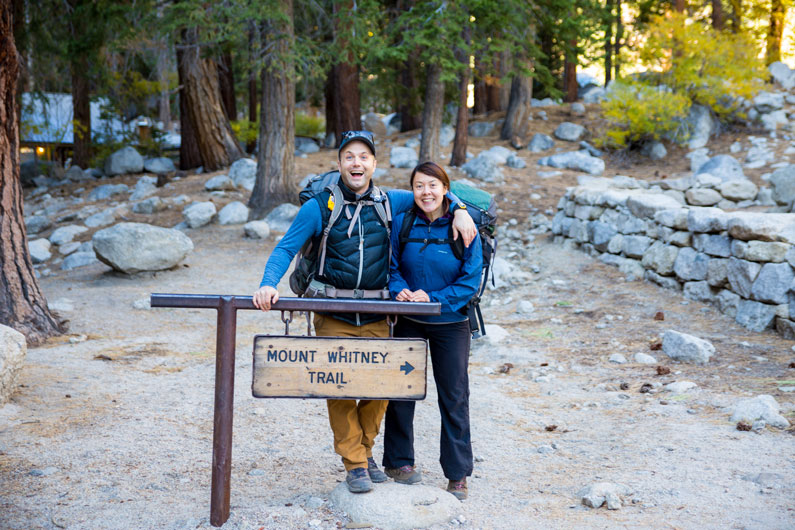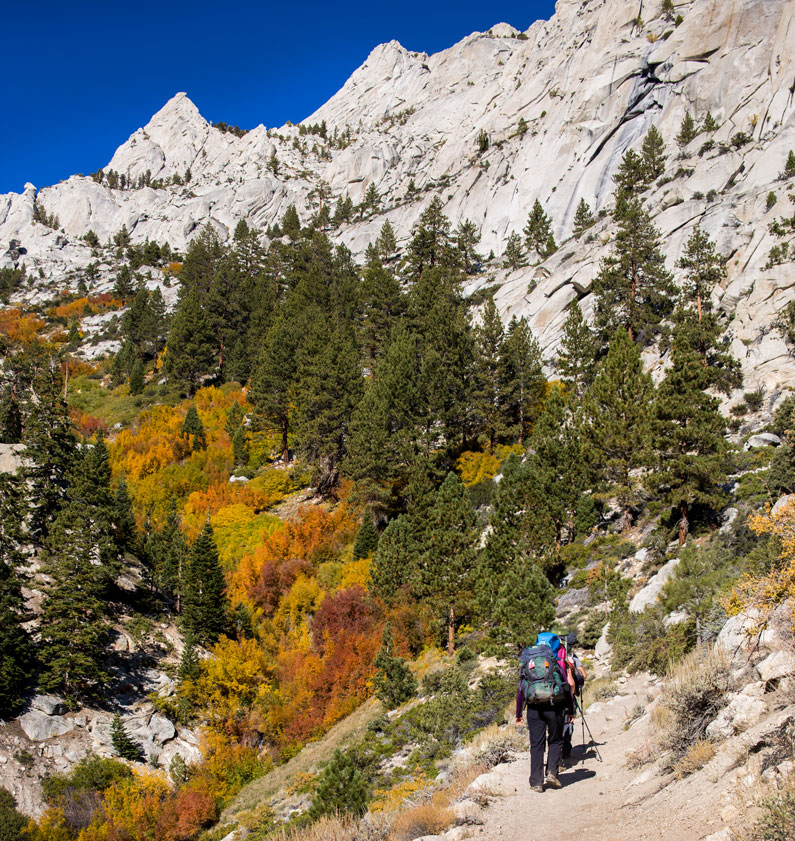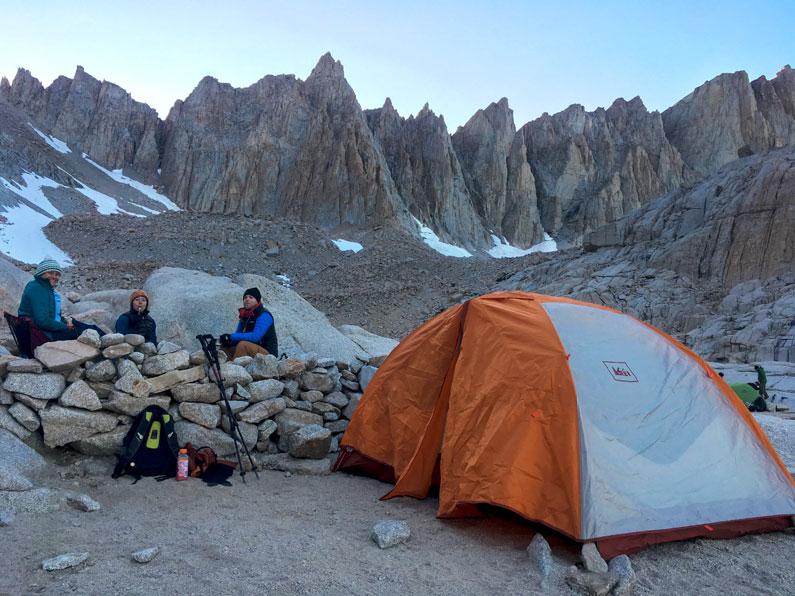 If you're curious about hiking up Mount Whitney, the tallest peak in the contiguous United States, I highly recommend it. The main thing I had gathered from my research and feedback from other hikers is that it was going to be HARD. I can confirm that it was not easy, but no one told me how overwhelmingly beautiful and diverse the hike would be. For that alone, I think it was worth navigating a frustrating lottery system, camping in the backcountry with an unusually large amount of people, and dealing with poop bags. Train adequately and get out there – you won't regret it!