Iowa DNR/twitter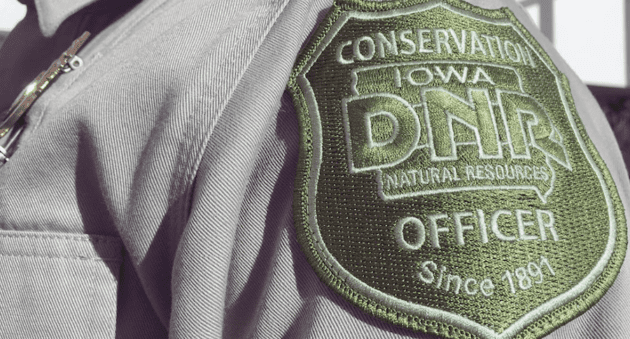 There's more to this story than what you think. 
Just by the headline, you probably already have the narrative of this article figured out. I did too when I first read the report. However, by the end, you'll find a Greene County sheriff's deputy with a little premeditated criminal activity.
As the report goes, Deputy Kirk Hammer of Greene County, Iowa, was dispatched to a vehicle collision with a deer Nov. 3, 2018. Apparently a female hit a pretty large buck and several bystanders asked the deputy for a salvage tag so they could claim the animal. Per Iowa code, this is allowed if the person who hit the deer doesn't want it. In this case, the lady declined, but the deputy declined to offer any salvage tags either. No statement was given as to why.
Then, this is where things turn to some funny business. Later that day, Deputy Hammer was witnessed in full uniform cutting the antlers off the buck. Coincidently, he was witnessed by one of the same people who asked for a salvage tag. The whitness then called Iowa DNR Conservation Officer Nathan Haupert. Since they knew each other, Haupert called Hammer, who then admitted to taking the antlers. Haupert then seized the antlers from Hammer's home and issued a $195 citation for unlawful possession. 
Apparently, old Deputy Hammer knows a good rack when he see's one.
NEXT: WAS THIS A POSSIBLE WORLD-RECORD DEER SPOTTED A WHILE BACK IN INDIANA?
WATCH
The post Iowa Sheriff's Deputy Cited for Unlawful Possession of Antlers appeared first on Wide Open Spaces.