YouTube: Redneck Fails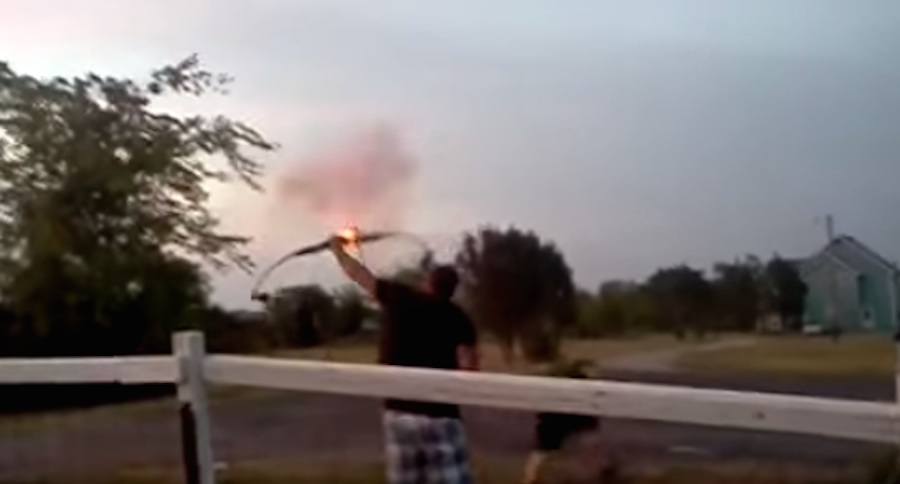 Check out this wannabe hero's take on the infamous exploding arrow trick.
You'll laugh, you'll cry, you'll want to try it. Well, just don't. Fireworks are dangerous, y'all.
In this video, we see someone displaying the worst example of shooting safety and ultimately paying for it.
Watch the video below:
Getting the 12-year-old kid to light it wasn't a very smart idea. Artillery shells and archery just don't mix.
Thank God 'ol Hawkeye is OK. I mean how many of us can say we've had this happen?
NEXT: GET A BEER CAN AND A KNIFE, AND YOU CAN MAKE THIS SURVIVALIST'S CAMPING STOVE
WATCH
The post Guy Lights an Artillery Shell on the End of an Arrow appeared first on Wide Open Spaces.