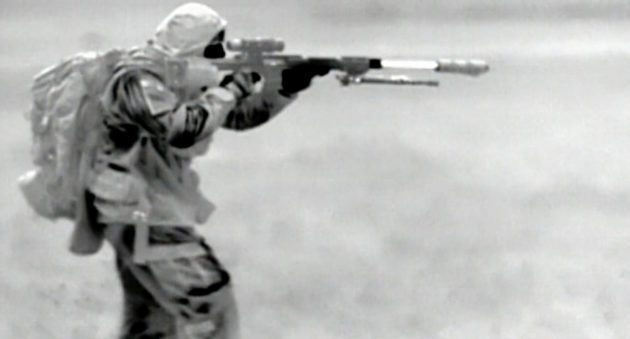 There is more than one way to kill coyotes after dark, and the boys from Night Crew show us just how to do it.
The guys that bring the night hunt into the light and have a unique way of showing it. Thermal imaging, night vision, high powered lights, scopes and lots of coyotes. The boys of Night Crew know how to get it done when it comes to hunting the dark.
Their television series airs on the Sportsman's channel and the trailer below gives us a look at what they're all about.
We all know coyotes and other predators can be a nuisance to any property from urban to rural. Who, however, knew hunting coyotes could be so wild? The boys from Night Crew leave us on edge wanting more of their episodes and more coyotes.
If this doesn't make you want to start hunting coyotes, nothing will.
Dressed in what looks like a military operation using tactics of the same, these guys get your blood pumping for more. There's no doubt coyote hunting isn't easy but these guys make it look like it is.
Be sure to keep up with the Night Crew as the year unfolds on Facebook and watch as they dominate night hunting.
Like what you see here? You can read more articles by Dustin Prievo here. Follow him and his hunting team, Top Pin Outdoors, on Twitter, Facebook and Instagram.
NEXT: 8 CRAZY THINGS WE'VE ALL DONE TO HARVEST A GAME ANIMAL
WATCH
The post If This Doesn't Make You Want to Hunt Coyotes, Nothing Will appeared first on Wide Open Spaces.