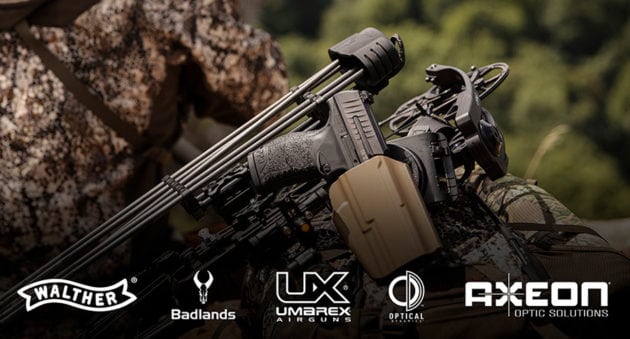 Check out the $2,000 Guns & Gear Giveaway, and enter now!
You've got to see what's included in the prize package for this awesome $2,000 Guns & Gear Giveaway.
Walther Arms has teamed up with Badlands, Umarex USA, Inc., Optical Dynamics and Axeon Optics to bring you the $2K Guns and Gear Giveaway!For details on prizes and how to enter please follow the link below. Some Restrictions Apply. Good luck! Giveaway ends: 10/14/2018Enter here: https://woobox.com/v4fvtpHere are the prizes:1 x Walther PPQ 451 x $200 Gift Certificate for Shop.Walther.com1 x Badlands Ascend Pants1 x Badlands Ascend Jacket1 x Badlands Superday Pack1 x Badlands Bino Case Mag1 x Umarex Throttle .22 Air Rifle1 x Axeon 3-9×40 Scope1 x Optical Dynamics OD40 Illuminator

Posted by Walther Arms, Inc. on Saturday, September 29, 2018
This could seriously be a major game-changer in regards to your firearm, accessory, and gear collection. This is what's included in the total prize package: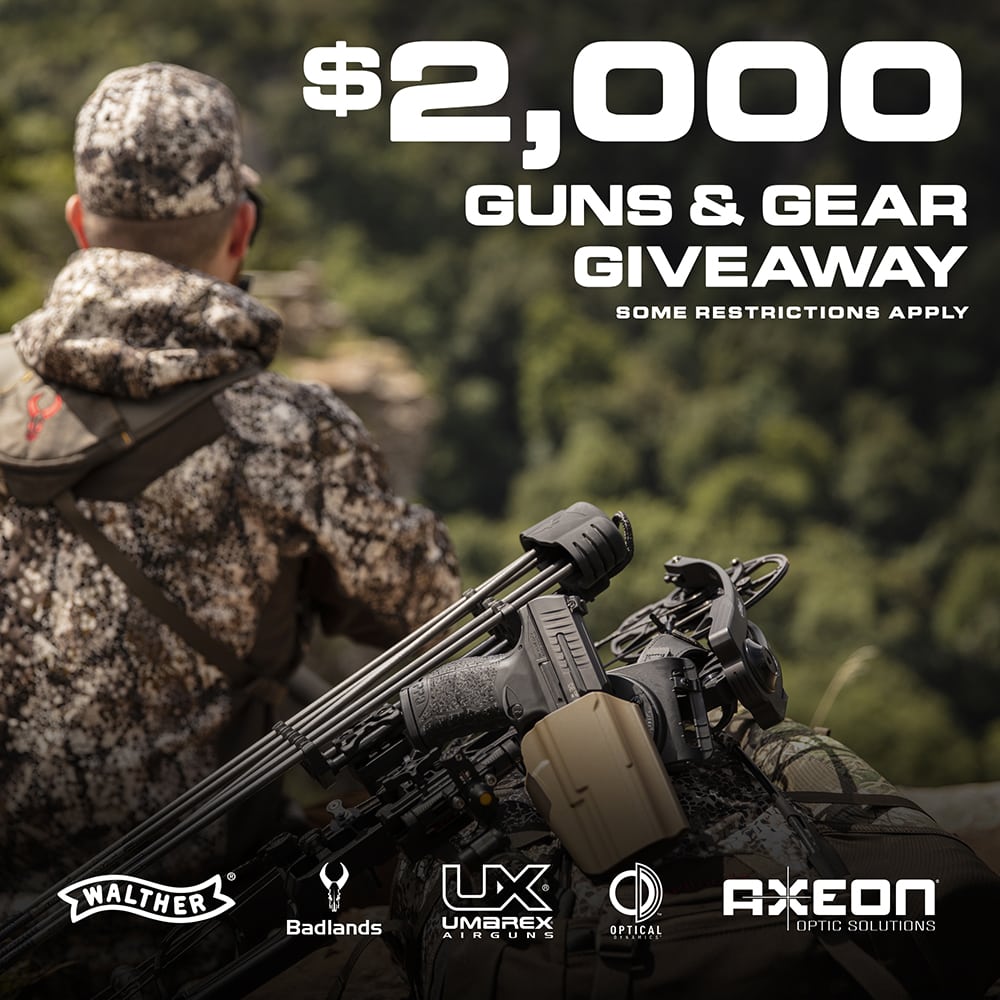 C'mon, when was the last time you saw such an all-inclusive, wide ranging prize like that?! There isn't much else we could dream of that would be on our wish list!
All you need to do is enter your email address and you're eligible to win. Walther, Badlands, Umarex, Axeon, and Optical Dynamics are all great brands making awesome stuff, so you know it's well worth an entry.
See the full contest rules here.
NEXT: FEAST YOUR EYES ON THE NEW WALTHER CCP M2
The post Enter the Biggest Guns & Gear Giveaway of the Season! appeared first on Wide Open Spaces.