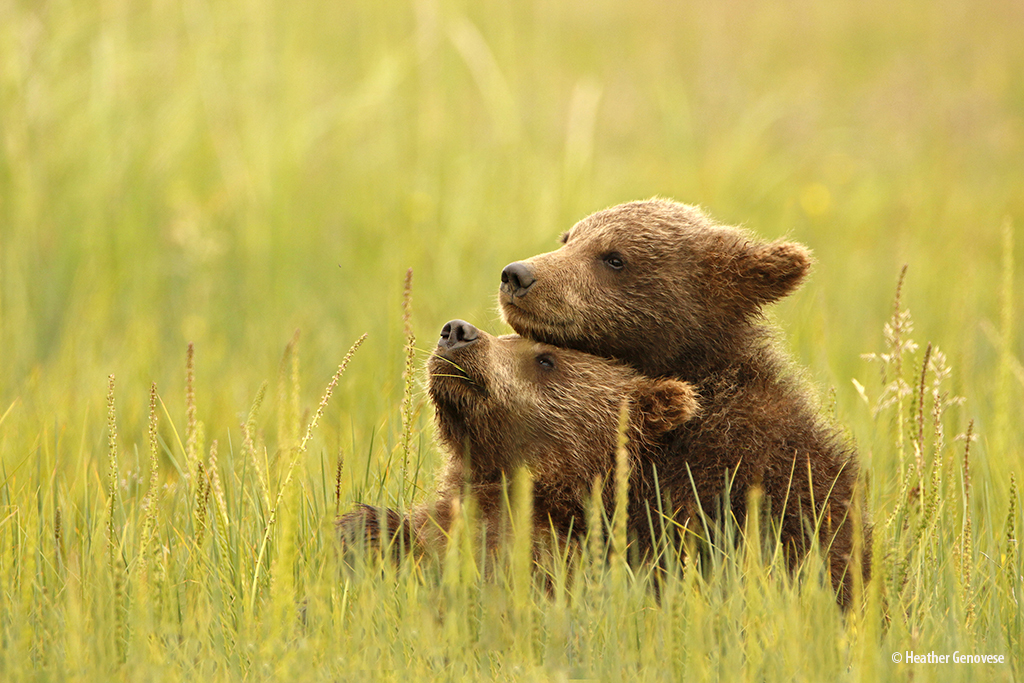 "In July 2017, I had a fantastic opportunity to spend a week in Lake Clark National Park, Alaska, for an exciting photography adventure," says Heather Genovese. "It was my first time visiting Alaska, and I immediately fell in love with the lush, pristine landscape. One of the many highlights of the trip was watching these adorable cubs run and play. They reminded me of when my siblings and I were kids. I could almost hear them say, 'Mom, she's picking on me!' as they took turns pinning each other down. I was lucky enough to snap this shot as they took a very brief break from playtime to enjoy a moment of peace."
Canon EOS 70D, Tamron SP 150-600mm F/5-6.3 Di VC USD at 450mm. Exposure: 1/800 sec., ƒ/6.3, ISO 800.
See more of Heather Genovese's work at momentsbyheathernicole.com.
The post Last Frame: Daydreaming appeared first on Outdoor Photographer.