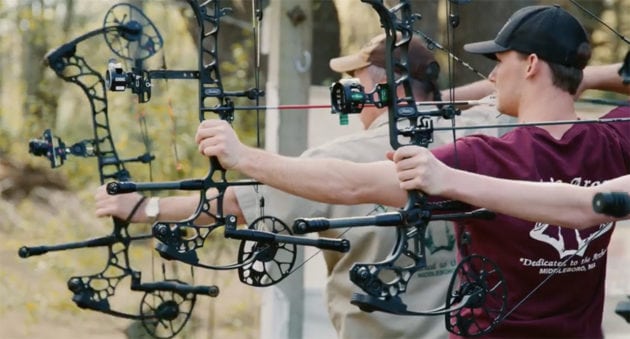 A pro by many definitions, Chris Reed is the latest person featured in Mathews Archery's PROfile series.
Reedy's Archery is a pretty well-known shop, especially for those who care about the service and attention they get as a customer.
Behind it all is Chris Reed, someone who's been through a lot but continues to thrive in his element.
The love for his children, and for the greater Massachusetts archery family, keeps Chris going. Passing on the passion he has for the bow and arrow makes his job seem less like an occupation, and more like a calling.
Ever been to Reedy's Archery, or a place like it? If you have a special shop you go to, you'll instantly recognize the similarities.
That's what keeps archery at the forefront of what it means to be a modern sportsman, and it's what helps maintain the Mathews name as a provider of the tools needed to do it right.
NEXT: MATHEWS ARCHERY RELEASES INSPIRING VIDEO HIGHLIGHTING FEMALE BOWHUNTERS
WATCH
The post Hear the Story of Chris Reed from Reedy's Archery appeared first on Wide Open Spaces.