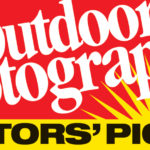 Each year, we select top cameras, lenses and photographic accessories that we feel represent the advancements made in the art and technology of photography. While not a comprehensive collection of all of the noteworthy gear introduced in 2017, each of our Editors' Picks has some unique quality or capability that made it stand out for us as among the best of the best.
DSLR Of The Year: Nikon D850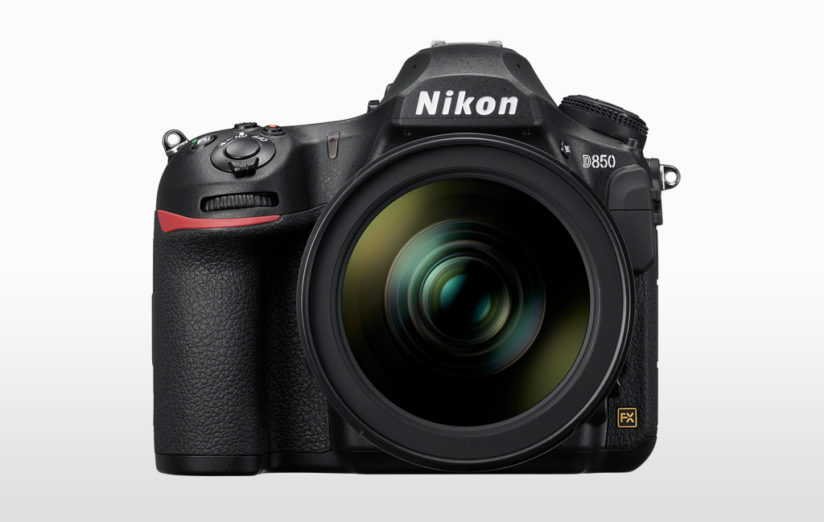 The full-frame, FX-format Nikon D850 has been hailed with accolades like "the best DSLR ever." Lending credibility to that praise is the fact that the D850 is the first DSLR to receive a "100" sensor score from DxOMark.com. With its massive 45.7-megapixel resolution, 4K video plus 4K and 8K time-lapse capabilities, the D850 is an exceptionally well-rounded camera that's priced within reach of most pros and serious enthusiasts who want this level of performance. It can capture 7 fps at full resolution, or 9 fps with the optional MB-D18 Multi Power Battery Pack attached and, like the flagship D5, features Nikon's 153-point, Multi-Cam 20K AF system with 99 cross-type sensors, 15 of which are sensitive to f/8. There's also a silent shooting mode with frame rates up to 6 fps at full resolution with exposure and focus locked, or up to 30 fps in DX mode at a lower resolution of 8.6 megapixels. Nikon also included niceties like a touch-screen LCD, a Focus Shift capture mode to help automate focus stacking techniques, and a unique optional accessory, the ES-2 film digitalizing adapter, which allows you to create high-resolution digital files from 35mm film slides and negatives. List price: $3,299 (body only). Contact: Nikon, nikonusa.com.
Mirrorless Camera Of The Year: Sony a9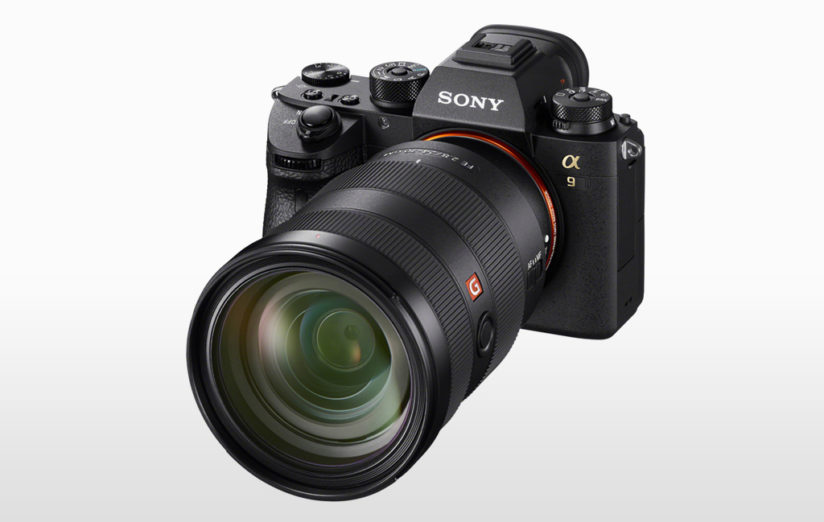 Sony's full-frame Alpha a7-series mirrorless cameras have been the gold standard of the category since the introduction of the a7 and a7R models in 2013. In the time since, several a7 variants have been introduced, along with a new line of lenses, dubbed G Master, developed specifically for the high-resolution sensors in these cameras. This year the Sony Alpha full-frame lineup received an impressive new flagship, the Sony a9, which advanced the system considerably in key performance specs, most notably in capture speed and autofocus system sophistication, and presented a serious challenger to take on the venerable DSLR for sports action and wildlife photography. The a9 can capture up to 20 fps, with AF/AE tracking at the sensor's full resolution using its electronic shutter, and can maintain that rate for up to 241 RAW images or 362 best-quality JPEGs, all while remaining completely silent, an advantage for wildlife photographers. The AF tracking capability at those speeds is made possible by an AF system with 693 on-sensor phase-detection AF points covering 93 percent of the image area that's capable of making focus calculations up to 60 times per second. The electronic shutter also enables blackout-free shooting and a top shutter speed of a remarkable 1/32,000 sec. List price: $4,499 (body only). Contact: Sony, sony.com.
Extreme Zoom Compact Camera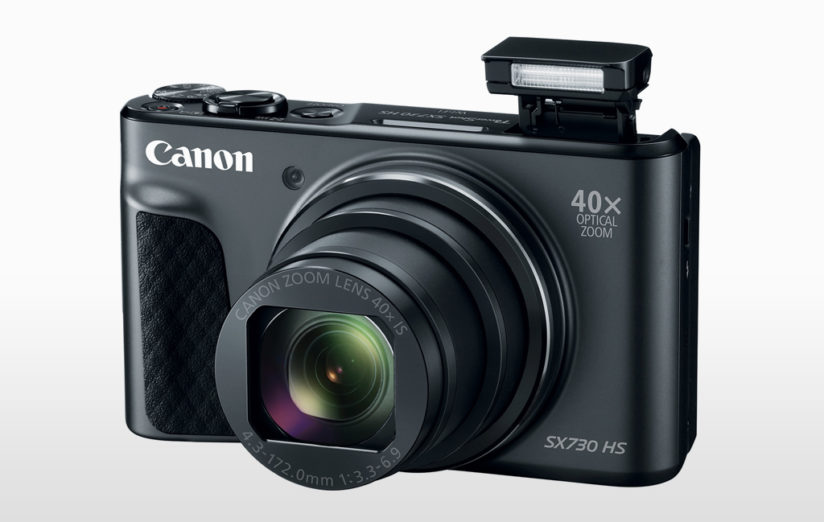 For those situations where carrying your interchangeable-lens camera isn't practical or possible, a compact camera with a big zoom range is an excellent alternative. Yes, your smartphone is convenient, but even the best can't match the optical zoom capabilities of a camera like the Canon PowerShot SX730 HS, which packs an incredible 40x optical zoom equivalent to 24-960mm, a range suitable for everything from landscapes to sports and wildlife. The 20.3-megapixel, pocket-sized camera shoots at speeds up to 5.9 fps, can also capture 1080p HD video, has a 3-inch tilting LCD, and includes built-in WiFi and Bluetooth for connectivity with your smart device. Estimated street price: $399. Contact: Canon, usa.canon.com.
Premium Yet Affordable 24-70mm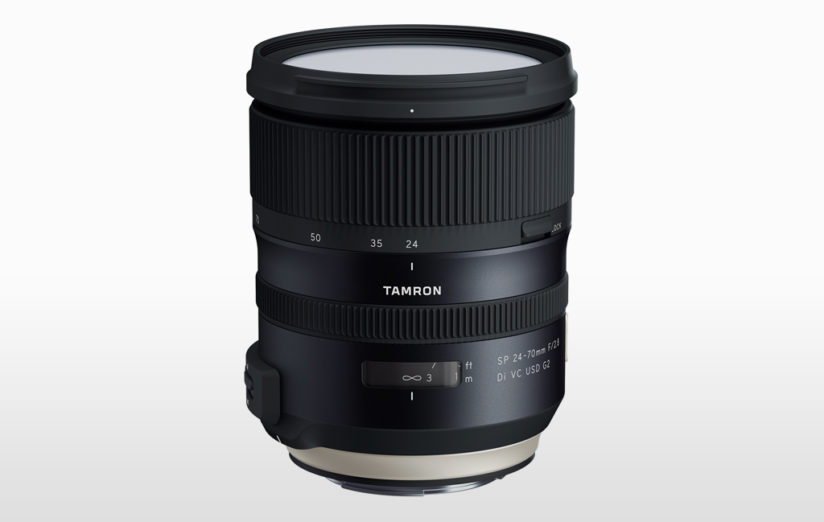 Ideal for landscape photography, the latest in the series of "G2" upgrades that Tamron has been making to its most popular lenses is the SP 24-70mm F/2.8 Di VC USD G2 (Model A032) that can be used with both full-frame and APS-sensor Canon and Nikon DSLRs. When used with APS-sensor cameras, the lens has an equivalent focal range of approximately 36-105mm. Available in Canon and Nikon mount, it includes the latest generation of Tamron's Vibration Compensation, providing up to five stops of image stabilization. It's capable of focusing as close as 15 inches and features a 9-blade, circular aperture. List price: $1,199. Contact: Tamron, tamron-usa.com.
Lightweight Tele Zoom
The 100-400mm telephoto zoom is one of the most versatile lenses for nature photography and a popular choice for wildlife. Sigma's 100-400mm F5-6.3 DG OS HSM Contemporary is an excellent balance of size, speed and price, and is available in Canon, Nikon and Sigma mounts. Designed for use with full-frame cameras, it can also be used with APS-sensor models, providing an equivalent range of approximately 150-600mm. Though it's not quite as fast as similar lenses from Canon and Nikon, it's lighter, smaller and considerably more affordable. List price: $799. Contact: Sigma, sigmaphoto.com.
Wide Zoom With Record-Setting Sharpness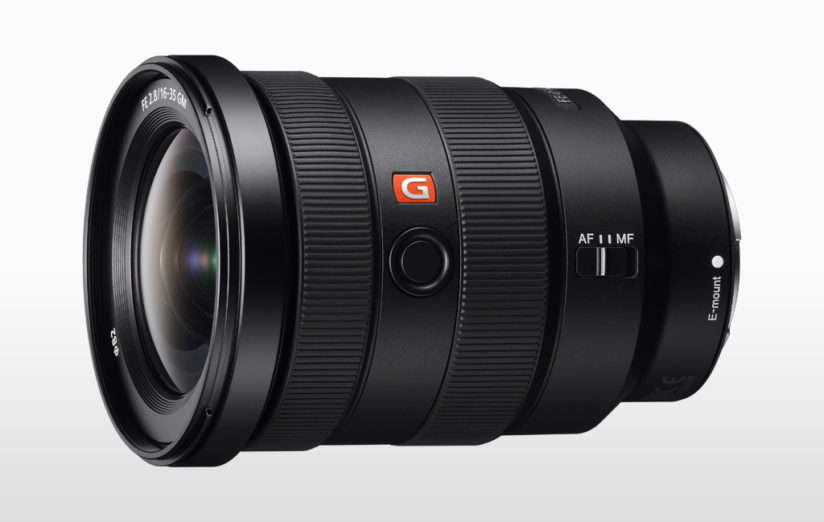 Sony's premium G Master lens lineup further expanded this year with several new models, including the FE 16-35mm F2.8 GM. The lens recently made news when DxOMark.com reported the results of its testing, stating that the lens, "reaches new scoring heights in the category of wide-angle zoom lenses, as well as a category record score for sharpness." The lens features an 11-blade diaphragm that produces a nearly circular aperture for extremely smooth background defocusing and bokeh, is extensively sealed for dust and moisture resistance, and, at 24 ounces, is lighter than comparable DSLR lenses of this speed and focal range. It can also focus as close as 11.04 inches. List price: $2,199. Contact: Sony, sony.com.
Laptop Alternative For Traveling Light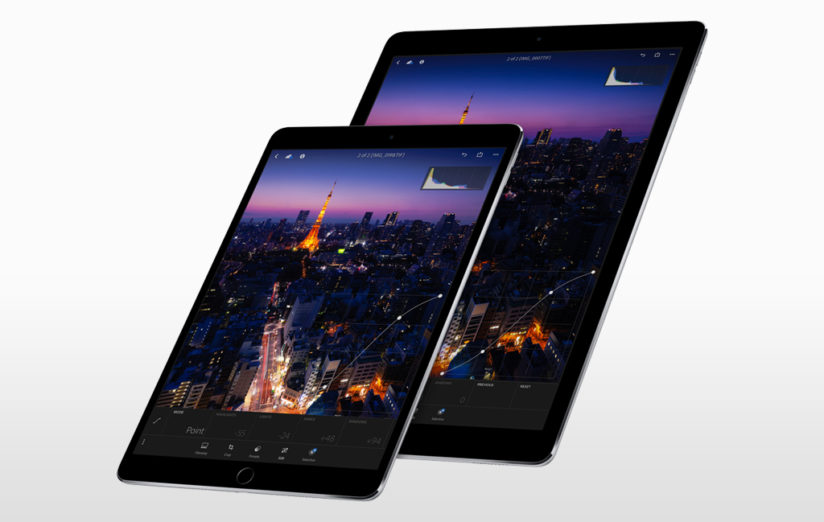 Generation 2 of Apple iPad Pro, introduced earlier this year, has a lot to offer outdoor photographers. We like the smaller 10.5-inch version, which slips easily into a camera bag. Carrying the iPad in the field enables image downloading and backup to the device (via Apple's Lightning to SD Card Camera Reader or its Lightning to USB 3 Camera Adapter); upload to the cloud when connected to WiFi (and also cellular if you choose the WiFi + Cellular model); and the ability to review images in detail on the high-resolution screen, make adjustments with apps and share them on the web. Add the optional Smart Keyboard, which doubles as a screen cover and stand, and you have a capable alternative to a laptop for most tasks when traveling light is essential. List price: From $649 (WiFi); from $799 (WiFi + Cellular); $159 (Smart Keyboard). Contact: Apple, apple.com.
Hard Case & Backpack In One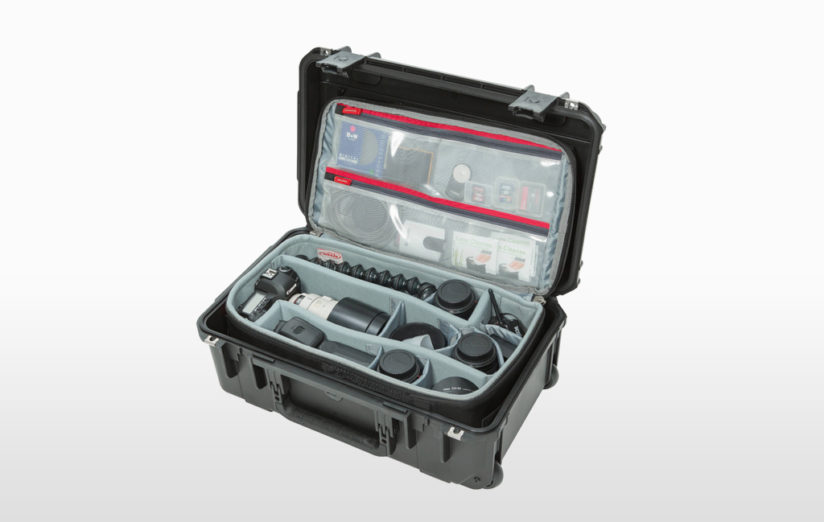 Hard cases provide the ultimate protection for your camera gear, while soft-sided camera bags typically offer greater organizational flexibility. SKB's Flyer Series, created in partnership with Think Tank Photo, is the best of both options, with SKB's watertight hard case on the outside and a removable, customizable Think Tank Photo backpack inside. Four models are available, including the carry-on qualified 3i-2011-7BP, which has room for two DSLRs, lenses, accessories and a laptop. Travel with your gear safely in the hard case, then remove the backpack, and you're ready to hit the trail. Estimated street price: $329. Contact: SKB, skbcases.com.
Fluid Gimbal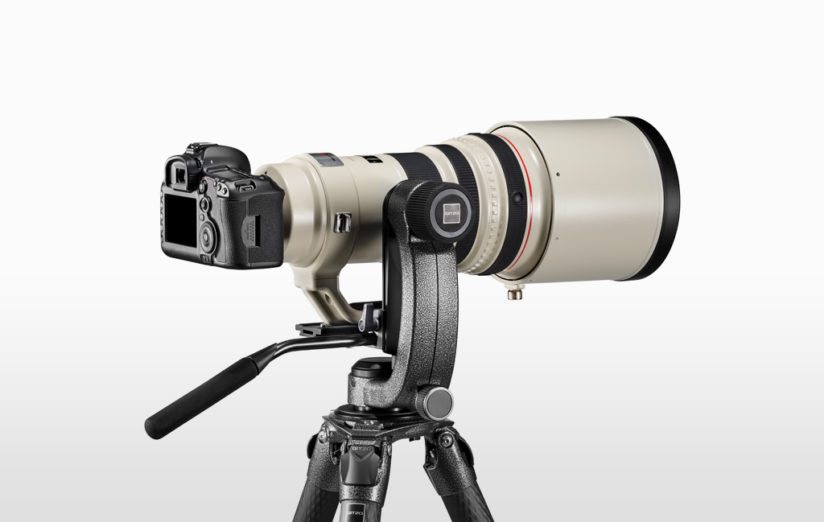 For supporting large super telephoto lenses, nothing beats the balance of a gimbal head. Gitzo's new GHFG1 Fluid Gimbal Head improves upon the traditional gimbal design with the smooth movements of a fluid head. The head features what Gitzo calls "Whip-Pan," a fluidity control system that instantly reduces friction when making quick movements, and adjusts for optimum smoothness with slower movements. The lightweight magnesium construction also features a built-in Arca-type compatible quick-release base. List price: $499. Contact: Gitzo, manfrotto.us/gitzo.
Light, Sturdy Tripod
The top model in the LITE series of tripods from SLIK, the carbon fiber CF-422 and included SBH-180DS ballhead are rated to support a max load of 6.6 pounds, but in actual use, we found it could exceed that by at least a few ounces. We burdened it with a Nikon D750 and a Really Right Stuff L-plate, plus a Tamron SP 150-600mm F/5-6.3 Di VC USD G2 with a Tamron Tele Converter 1.4x attached, for a total weight of about 6.72 pounds, and the tripod/ball head combo showed no signs of stress. That, from a tripod that weighs 2.43 pounds and is just 18.7 inches long when collapsed, extendable to 5.84 feet. There's also a removable LED flashlight hidden in the center column. List price: $329. Contact: SLIK, slikusa.com.
Magnetic Filter System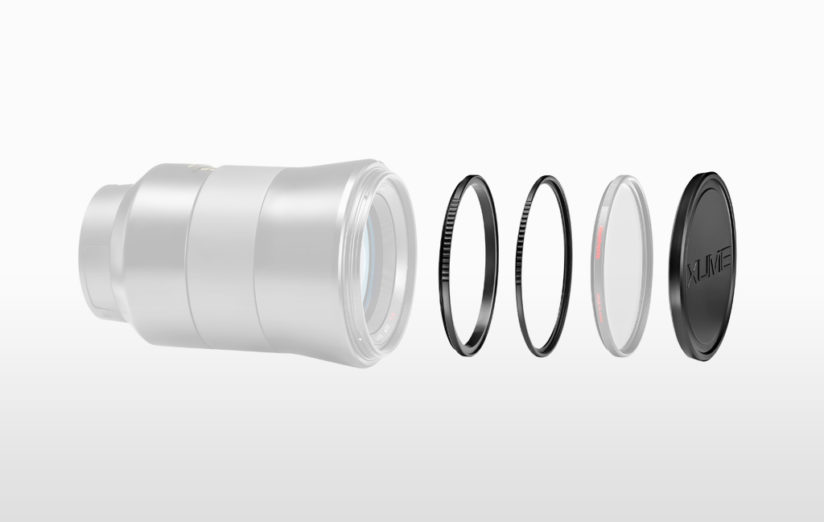 Arguably the biggest drawback to screw-mount filters is the mount itself. The threads are small and delicate, and switching filters takes time and attention away from shooting. Manfrotto XUME filter holders and lens adapters provide a convenient magnetic mounting system. Attach the lens adapter to your lens and filter adapters to your filters, and you can quickly add or remove filters as needed, which snap precisely into place via magnets. Available in eight common lens diameters, from 49mm to 82mm. List price: From $10.99 (per adapter). Contact: manfrotto.us.
Photo Processing For Everyone
Perhaps our favorite feature of Macphun Luminar isn't really a feature, exactly, but rather the software's approach to photo processing. If you prefer to start with preset filters to get quickly to an end result, there's a wide variety from which to choose, tailored to specific subject types. Or, if you like to fine-tune settings, that's possible, too. The software can be as simple or as sophisticated as you'd like. Macphun recently released a new version of the app that's compatible with both Mac and Windows (previous versions were Mac-only), and added a digital asset management tool and other new features like burn/dodge and lens correction. Another thing we really like: It's affordably priced with no monthly subscription. List price: $69. Contact: Macphun, macphun.com.
Quick-Draw Camera Holster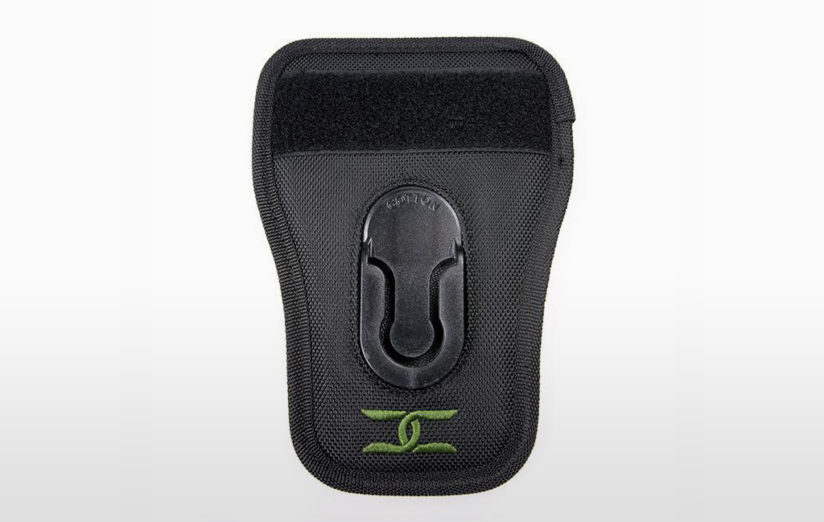 Attach the versatile Wanderer Holster from Cotton Carrier to your belt or backpack's waist strap for hands-free carrying and fast access to your camera. The smart design of the Twist&Lock Camera Mount holds your camera securely in place when not in use, and a simple 90-degree turn releases it when you're ready to shoot—just grab your camera by its grip, rotate it vertically and pull up. A shoulder strap with a sliding safety tether is also included. List price: $49. Contact: Cotton Carrier, cottoncarrier.com.
Quick-Release Strap System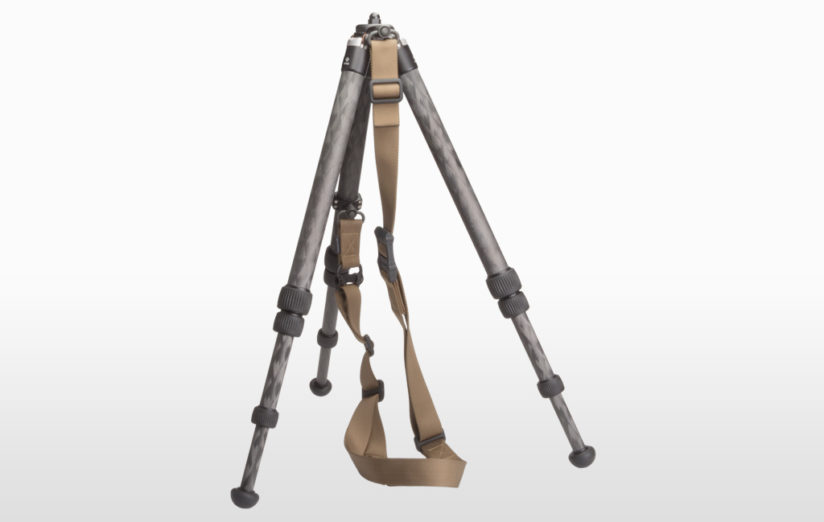 Really Right Stuff's QD (Quick Detach) system is an ingenious mounting solution for attaching a carrying strap to your Really Right Stuff tripod and compatible Really Right Stuff camera plates. The system consists of swivel and socket components: the swivel is attached to the strap and locks into the socket via four ball bearings. Press a spring-loaded button on the swivel to release the strap from the socket. The 'Pod QD Strap Set pictured here includes the tripod apex collar, QD leg collar and the strap. Check out Really Right Stuff's demonstration video on YouTube to see the system in action: youtu.be/UiaORWcpZOA. List price: From $131 ('Pod QD Strap Set). Contact: Really Right Stuff, reallyrightstuff.com.
Slick Wrist Strap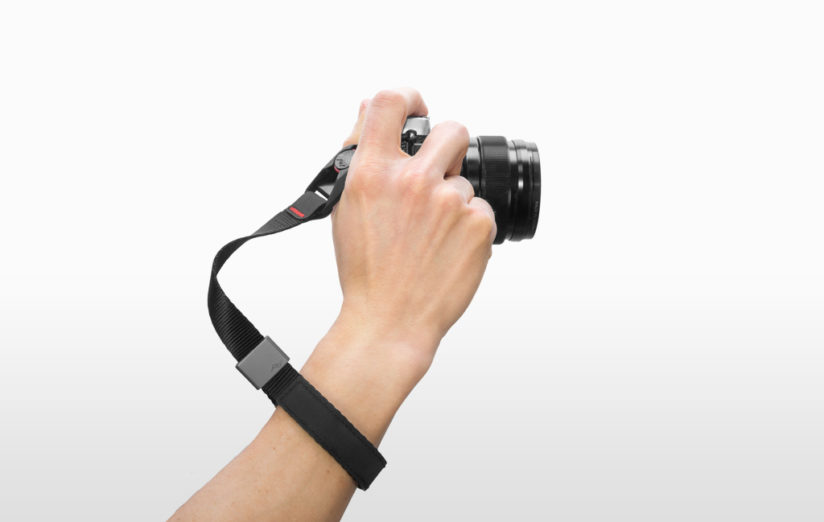 Peak Design's Cuff wrist strap is perfect for mirrorless and compact camera shooters, adding extra security against accidental drops when shooting handheld. It attaches to your camera with Peak Design's Anchor Link system, which enables quick release when you want to switch to shooting from a tripod. While your camera is on your tripod, Cuff magnetically converts to a bracelet. List price: $29.95. Contact: Peak Design, peakdesign.com.
The post Editors' Picks: Best Photo Gear 2017 appeared first on Outdoor Photographer.