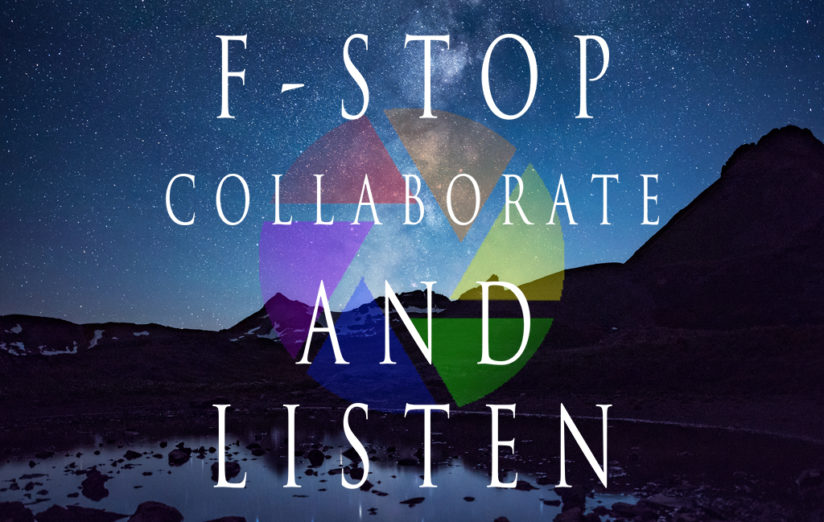 If you could have a conversation with one of the world's best nature photographers working today, what would you ask?
We were recently approached by landscape photographer Matt Payne, host of the podcast series, "F-Stop Collaborate and Listen." Would we be interested in sharing this podcast series with Outdoor Photographer's readers? Absolutely!
Payne describes the podcast as, "A lot like being in the car with your photography friends on a long drive to an iconic location. They are both in-depth and casual, and cover a tremendous amount of territory." In each episode, Payne and his guest discuss the photographer's motivations, explore his or her personal journey and get at their perspective on important issues facing landscape photographers today. "Listeners get to know the photographers as if they were shooting next to them in the field," says Payne.
Each month, we'll share recent podcast episodes here on the Outdoor Photographer blog. We hope you'll find these to be both enjoyable and informative!
---
November 5 – Episode 25 – Kane Englebert
Kane's journey into landscape photography
Kane's passion for the mountains of Colorado
The state of landscape photography
The impact of landscape photography on locations we love to shoot
Photographers whom inspires Kane
---
November 8 – Episode 26 – Paul Rojas
Paul's journey into landscape photography
The ethics of conservation and landscape photography
Letting the landscape dictate lens selection
Backpacking and landscape photography
Photographers whom inspire Paul
---
November 15 – Episode 27 – Sapna Reddy
Sapna's journey into landscape photography
Comparing and contrasting Radiology and landscape photography
The "art of seeing"
Gender-based challenges in landscape photography
Pursuing landscape photography as a dual career
The impact of social media on the locations
---
November 18 – Episodes 28 & 29 – Joshua Cripps
Joshua's journey into landscape photography
Authenticity
Imposter syndrome
The importance of networking
Joshua's harrowing adventure in New Zealand
Popular photo locations and our impact on them
Management of expectations in the field
---
November 24 – Episode 30 – Sean Bagshaw
Sean's journey into landscape photography
How to create Visual impact in your photography
Sean's motivations to keep shooting
Sean's involvement in the creation of Photo Cascadia
Conservation and the sharing of locations
---
The post "F-Stop Collaborate and Listen" Podcasts, November 2017 appeared first on Outdoor Photographer.