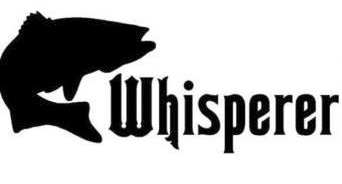 Big Sam Rayburn in Jasper,Texas
7:00 am Saturday Morning
The Fox Big Bass Classic with over 50,000 dollars in pay back and prizes and $500 for first biggest weight ,a hour on every Big Bass weighed in hourly.
$300 for fourth biggest ,$200 for third biggest $100 for Second biggest and $50 for last.
My partner and I had been training for this one ,we were driving the long scoot to the Black Forest Jungle on the other end of the lake ,about sixty miles from the weigh in m we had pre -fished it hard the week before and got a serious Spinner bait bite!
We were going to be throwing White Spinner Baits with Ragetails frog trailers and Black Blue Jigs Fishing for the Big Bass for the hourly weigh ins after lunch.
We landed four good fish ,out of twelve bites , eight misses , not good !
However I had landed a Five pounder.
We figured get a boat load of big fish and weigh in something every hour and get in the money after lunch ,what we didn't expect was the Thunderstorm and high winds with waves crashing against my Ranger twenty feet high sometimes ,we had caught fish three big ones ,however if we sink we won't have any tackle ,accessories or fish to weigh in !
Took me three hours though the unexpected storm, pulling in to coves ,resting ad going out on the big lake were the waves were crashing to get near our weigh in.
Finally at 12:30 we had made it though and My partner weighed his four pounder for the 1:00 pm hour, he won it,I came in third with a two and half pounder, we go back out and weigh in our last two at 2:00 o'clock weigh in and this time I won it with the five pounder I landed this morning in the Black Forest ,my partner came in last with a two pounder, together now we had $1250 in hourly funds and my Five pounder was in the Top Twenty for the final weigh in at 4:00 pm,,we go back out into the storm!,,pouring down rain in buckets ,it is misery, it is hard ,however it's Bass Fishing!
I had this hydrilla bed near the weigh in as a Ace in the hole for last minute fishing ,i had staked them out way before the tournament ,only problem tournament fisherman were on all my spots and you could not get within 50 feet of any tournament angler , Rules not to be broken !
I went to my hydrilla bed and I saw the first blowup on a real frog , I switched baits to a Culprit Watermelon Seed Frog and BUZZ BAIT with white trailer and started Chunking , my partner was holding the trolling motor against the wind and thunderstorm!
I was Bass Fishing and in my element , my personal hand picked hydrilla bed , terrible conditions against the odds bass fishing ,,,I love it!
The first one hit,,, Six Pounder easily, then a three, then another three and then moohey grande Lunker City!!! , this Bass blew up on my Buzz Bait and missed ,out of the water, when he missed the bait jumping out of the water ,she looked 10 pounds ,maybe 12 pounds , she was huge!
My reflex and instinct as a season Bass guy was to do it again same place , same cast ,same mental terrible conditions , she would never hit again, what are those chances and then BAM!!!!!!!!,
Her mouth was so large ,I had her hooked and I all I saw was a check!
When I got her in the boat in the pouring down rain and windy storm conditions , we had on our tournament clock 3:42 pm ,we had seventeen minutes to get back at the dock or be fined a pound for every minute late and we had four big fish in the boat ,the big one I just caught we had not weigh it yet !
My partner and I split everything , whether I caught or him , we risked our lives together , we share the purse.
At the dock ,we of course we decide to way the lunker I had just caught, I put her in the weigh in bag and she is heavy and big !
Total Weight 11.4 lunker Bass, in the overall weight of the Big Bass Tournament ,third place $6500 with the hourly ,not a bad payday.
A couple of Sam Rayburn's twelves beat me out of that Big Win !, however third place tries harder!
Go early, Stay late
1987 Texas B.A.S.S Federation State Champion
Federation Championships
Lake Palestine, Texas
Professor Gary Lee
The post Big Fish Story! By Gary Lee appeared first on ODU Magazine-North America's #1 Digital Fishing Magazine.