Skylar Hamilton has been bass fishing since he was six years old, primarily on rivers and lakes in southwestern Virginia and east Tennessee, and nearly always in an aluminum boat. He's only 22 now, but last year when the young Yamaha Pro won the Bassmaster® Central Division Open on the Arkansas River while using an aluminum boat and went on to qualify for this season's Elite Series, he saw no reason to change.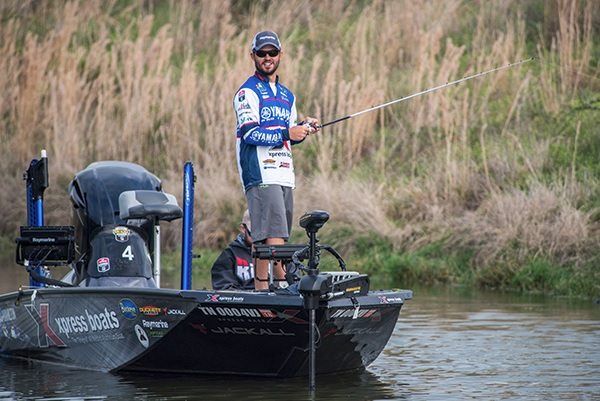 "I'm fishing in a 21-foot Xpress® X-21 powered by a Yamaha 250 SHO outboard, and couldn't be happier," exclaims Hamilton, whose Open win last year also qualified him for the 2017 Bassmaster Classic® where he finished 41st. "Today's aluminum boats are far different that they were just a few years ago.
"The message I'm working hard to send to today's high school and college anglers who want to start a career in professional fishing is that they can catch just as many bass, and sometimes more, fishing from an aluminum boat than from a fiberglass boat, and they can do it far more economically. There are places you can go in an aluminum boat that you can't in a heavier fiberglass boat, which is why even some experienced pros have chosen aluminum boats for certain tournaments in recent years."
Hamilton's parents kept a camper parked on nearby Douglas Lake in Dandridge, TN while he was growing up, and that's where his father and grandfather taught him the basics of bass fishing, and it's where he lives today. In 2011, at age 16, he fished the Bassmaster® Central Division Open held there on Douglas and finished in a remarkable 22nd place.
"I wasn't that nervous," remembers the Yamaha Pro, "mainly because I didn't know the caliber of anglers I was fishing against. That was probably the best thing that could have happened to me, because I just went fishing, working a plastic frog over a grassbed all three days."
With that success, Hamilton firmly decided to become a professional angler. He had already watched several Bassmaster Classics® on television, and he began preparing himself to one day compete in the Classic himself. That happened this past March at Lake Conroe.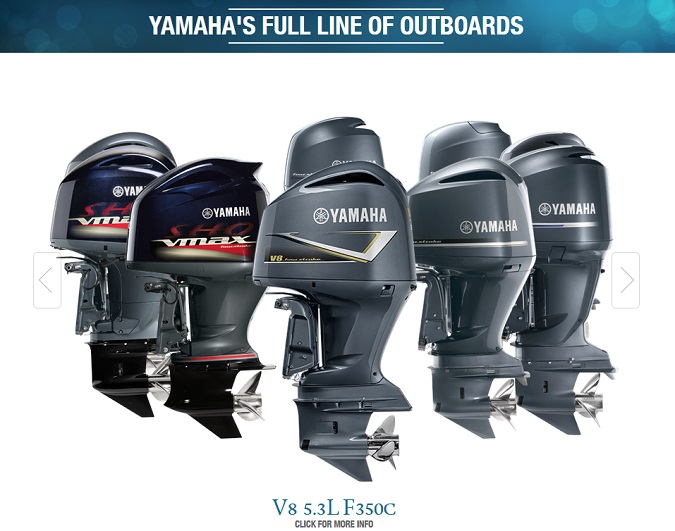 "What I will always remember is catching a 9-pound, one-ounce largemouth the second day, just half an hour before I had to check in at the ramp, and showing off that fish to the crowd during the weigh-in," says Hamilton. "I could have had a 30-pound catch that day and I wouldn't have been more excited that I was with that big fish. 
"It's what every fisherman dreams about, and it happened to me in my first Classic. I still can't believe it."
The young pro readily admits the 2017 Elite Series season has been a huge learning experience for him, but he's also gratified at the serious attention he's attracted by fishing in the aluminum Xpress.® Virtually every venue has been new water to him, so he's not only having to learn each lake or river but also how to manage the schools of fish he does find for a full three or four days. He finished 22nd in the season opener at Lake Cherokee and followed with a 48th at Lake Okeechobee, but he's also struggled at other lakes.
"My message to every young angler I meet is the very same lesson I'm experiencing myself," concludes the Yamaha Pro, "which is that you have to be willing to learn from every day on the water. I tell the high school and college kids to fish with as many different people as possible, because that's how you'll learn and grow in this sport.
"I tell them even today's most experienced tournament pros were beginners themselves once, and virtually every one I have met has been more than willing to help me, and that's what they'll discover if they stay in the sport."

Save
The post Young Rookie Angler Using Xpress X-21 In Bassmaster Elite Series appeared first on ODU Magazine-North America's #1 Digital Fishing Magazine.