YouTube: muleybull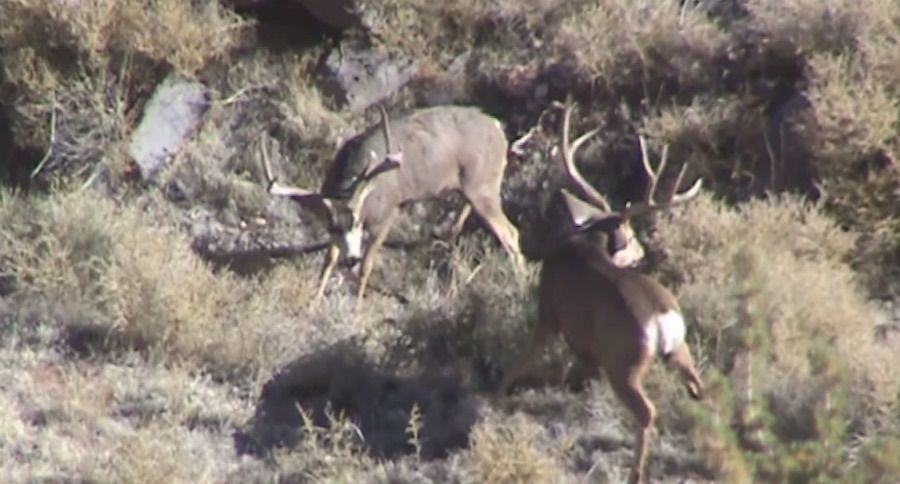 This rare footage captures a mule deer killing other buck during the rut in Arizona.
During the rut, deer can become extremely territorial, and in some cases, violent. This rare footage from northern Arizona shows an older, dominant buck battle another mule deer.
Bucks can generate lethal force with their strength and antlers. This video showcases the power and aggressive behavior they might demonstrate in certain situations.
Watch the video below:
WARNING: GRAPHIC CONTENT
Mother Nature can certainly be brutal, and it's videos like these that remind us how unforgiving the wild can be.
Rutting mule deer can be extremely violent and will go to to great lengths to establish their presence in a certain area.
Deer fights are often very fierce and can result in injury, or even death, for both deer.

NEXT: EVERYTHING YOU WANT TO KNOW ABOUT THE BIGGEST WHITETAIL BUCK EVER
WATCH
The post Arizona Mule Deer Battle Ends With a Dead Buck appeared first on Wide Open Spaces.