YouTube: Judge Giss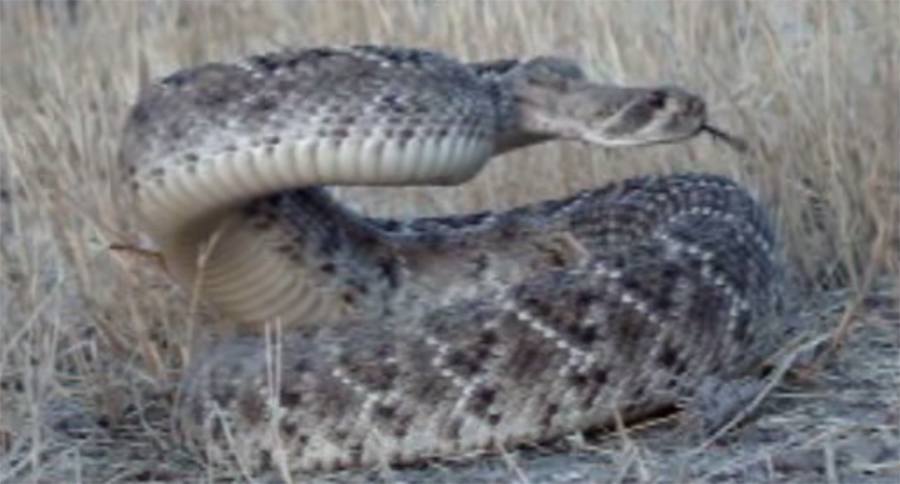 Watch this impressive bow kill of a huge rattlesnake!
This video is a must-see for rattlesnake-haters (like me)! The one featured looks furious, too. It looks like it could strike at a moment's notice.
Sure, they're an important part of their ecosystems, and rodent populations are kept in check thanks in part to them, but c'mon, the general feeling towards them isn't exactly rosy.
We promise you've never seen someone shoot one like this, though!
Living in Texas country, with no shortage of rattlesnakes, I've had my fair share of encounters. Over the years, I've witnessed many ways to dispose of these serpents, but never have I seen a perfect rattlesnake headshot with a bow!
This one looked to be a diamondback rattlesnake, found in plenty of the southwestern United States. Anyone who's experienced a terrible rattlesnake bite probably found a little satisfaction from this.
Very impressive, sir.
NEXT: HUNTING RATTLESNAKES WITH AN AR-15? IT'S A TEXAS THING, YOU WOULDN'T UNDERSTAND
WATCH
The post Video: You Have to See This Bowhunter's Headshot on a Rattlesnake appeared first on Wide Open Spaces.