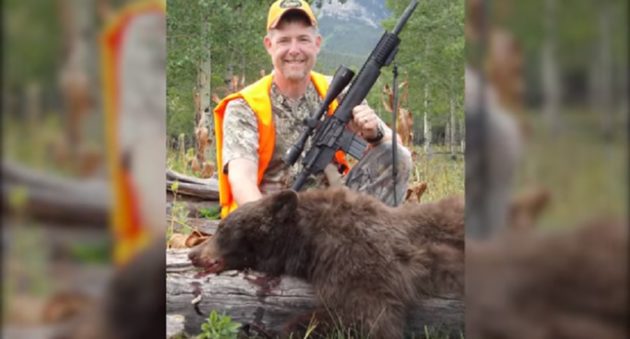 Is the .458 Socom a bear cartridge?
Well, this black bear sure dropped quick.
Watch how the .458 Socom dispatches a black bear with efficiency like we wouldn't expect.
YouTuber Fred Eichler is armed with a Rock River Arms Rifle chambered in the .458 Socom cartridge.
Is the .458 Socom cartridge enough for bear hunting? This cinnamon phase black bear dropped fast, with a well placed round from this modern rifle.
That was a great shot on a beautiful bear, Fred. The .458 Socom indeed is one heck of a hunting cartridge.
Do you like articles about the outdoors? Click here to view more articles by Eric Nestor. You can follow him @ericthewoodsman on Twitter, The Classic Woodsman on Facebook, and @theclassicwoodsman on Instagram.  You can view more Nestor Photography photos at Nestor Photography.
NEXT: SITKA GEAR REVIEW: SITKA WHITETAIL SYSTEMS WILL CHANGE THE WAY YOU HUNT FOREVER
WATCH
The post .458 Socom Levels Black Bear Quite Effectively appeared first on Wide Open Spaces.