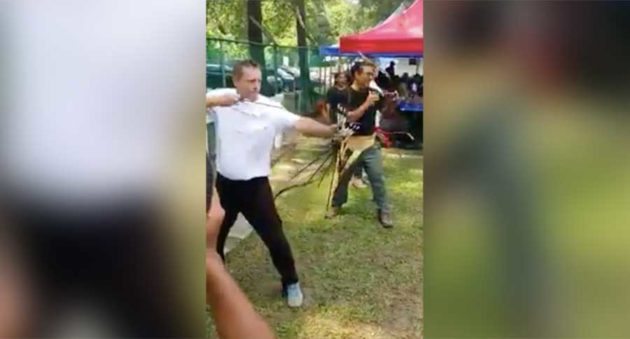 Is this archer a faster shot than you are with a semi-automatic weapon?
This fast archer really can fire arrows off quick.
Witness just how fast this bow shooter can unleash his arrows on target:
Archery shooting is all about slow shooting right? No sir, this archer can fire more arrows than many people can fire bullets from a modern semi-automatic weapon.
When many people think of fast shooting the last thing they would think that could be capable of that is a recurve bow.
In this video shared by Antler Addicts, this master bowman has a hand full of arrows that he unleashes on target in extreme rapid succession. Try to keep up with that quick shooter.
Never underestimate a well trained archer. In this case, he certainly can out shoot us any day of the week.
NEXT: WANT TO SEE A MOTORCYCLE SIDECAR TURN INTO A BOAT?
WATCH
The post You've Never Seen Someone Shoot a Bow This Fast, We Promise appeared first on Wide Open Spaces.