I like to put the Nebraska Youth Fishing Instructor's newsletter in my blog when I get them.  Most, if not all of the youth fishing instructors have already received this, but in case they have not they can see it here, and a whole lot of other folks can stay updated on our youth fishing instructor program as well.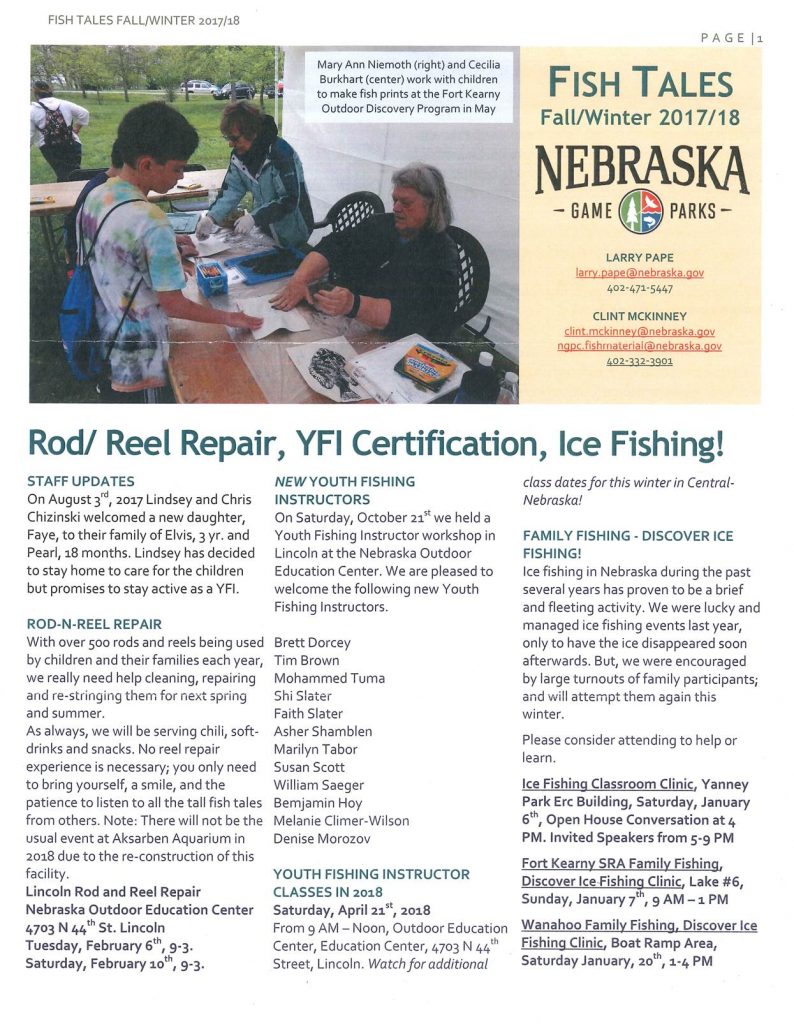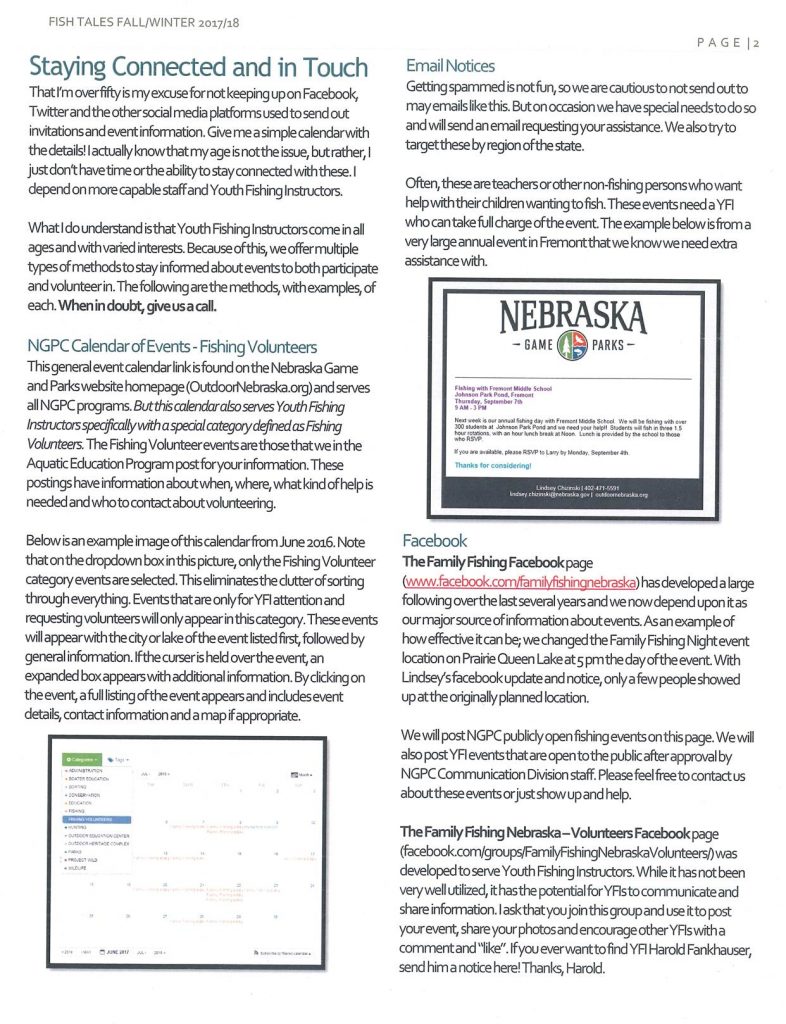 For those of you who may be interested in becoming a youth fishing instructor, notice in the newsletter that there is a class coming up in April.
Also notice the list of folks who completed the instructor's training in October!  Thank you Brett, Tim, Mohammed, Shi, Faith, Asher, Marilyn, Susan, William, Benjamin, Melanie, and Denise, and Congratulations!
Check out the FaceBook page here, Family Fishing Nebraska.
GO FISH!
The post Youth Fishing Instructor Newsletter Winter 2018 appeared first on NEBRASKALand Magazine.