Facebook: YETI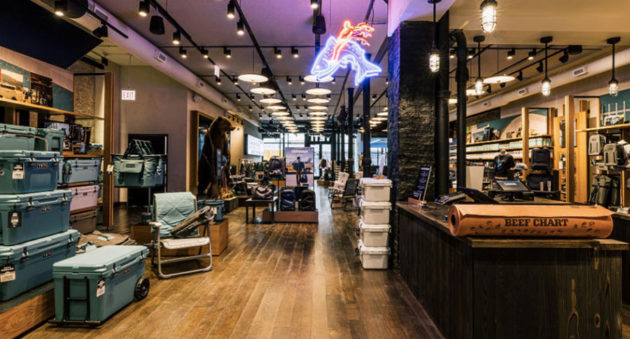 The industry-leading cooler brand is now expanding north with a new retail location.
YETI Holdings, Inc., has announced the opening of its latest retail store in the Wicker Park neighborhood of Chicago. The 4,900-square-foot location is located at 1572 North Milwaukee Ave., conveniently located across from the Chicago Transit Authority Blue Line stop at Damen Station.
The store features the brand's full array of products, including both hard and soft coolers, drinkware, bags and outdoor living products, such as chairs, dog products, buckets and cargo boxes.
Similar to the Austin flagship location, the Chicago store features a bar and a stage for live entertainment, offering customers not only a place to buy outdoor products, but also a vibrant experience.
Hey Chicago, our doors are now open. Pay us a visit at 1572 N. Milwaukee Ave. Come on by explore the store, enjoy live…

Posted by YETI on Friday, September 27, 2019
"With its strong active outdoor community, combined with passion for food and music, Chicago is the ideal location for our latest store, said Matt Reintjes, President & CEO of YETI. "We're thrilled to expand into this great city and are eager to show Chicagoans all that YETI has to offer."
This weekend YETI is hosting a series of events this weekend, which will be the first of many.
YETI plans to commemorate its roots from the Lone Star State as well as its newly planted ones in the Windy City.
To do that, it featured limited-edition products designed my local artist Kate Lewis, a performance by Texas' Quaker City Night Hawks and Chicago's own Sir Baptist last night and has a performance by the Austin duo, The Peterson Brothers, scheduled for tonight to close out the grand opening weekend.
NEXT: OPENING CEREMONY: HUNTING THE FIRST DAY OF TEXAS DOVE SEASON
WATCH
The post YETI Opens New Store in Chicago appeared first on Wide Open Spaces.