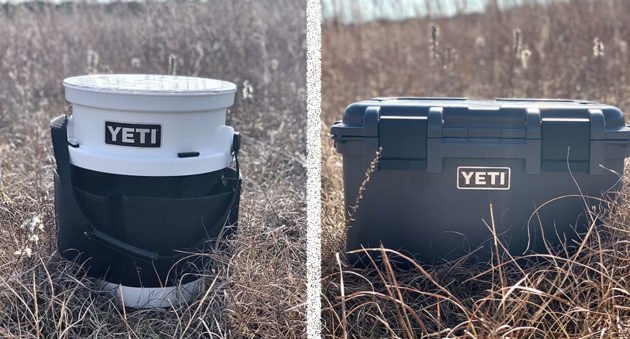 America's most rugged pastime requires America's most durable gear.
Hunting is an expensive hobby. When you're first getting started, it seems like you only a need a couple things, but it doesn't take long to realize the spending never really stops.
It's a fair tradeoff for those of us who love to hunt, but sometimes it's hard to remember what you even spent the money on.
Of course, there are the bare necessities of a hunt: a gun (or bow), ammunition (or arrows), camouflage and boots. Then there are the secondary items, such as a tent, a sleeping bag, a ground blind, a treestand, upgraded optics, fluorescent orange or a pack.
But finally, there are the items you don't consider until the day you're packing for a hunt, such as a headlamp, batteries, food, cooking supplies, aluminum foil, fire starters, ice, bug spray, Ziploc bags, bottled water and, of course, beer.
When organizing your truck for a hunt, you inevitably misplace things, forcing you to buy random things you probably have lying around somewhere.
So, to save money, you need to organize better.
The following products proved to be game-changers for me.
YETI LoadOut GoBox 30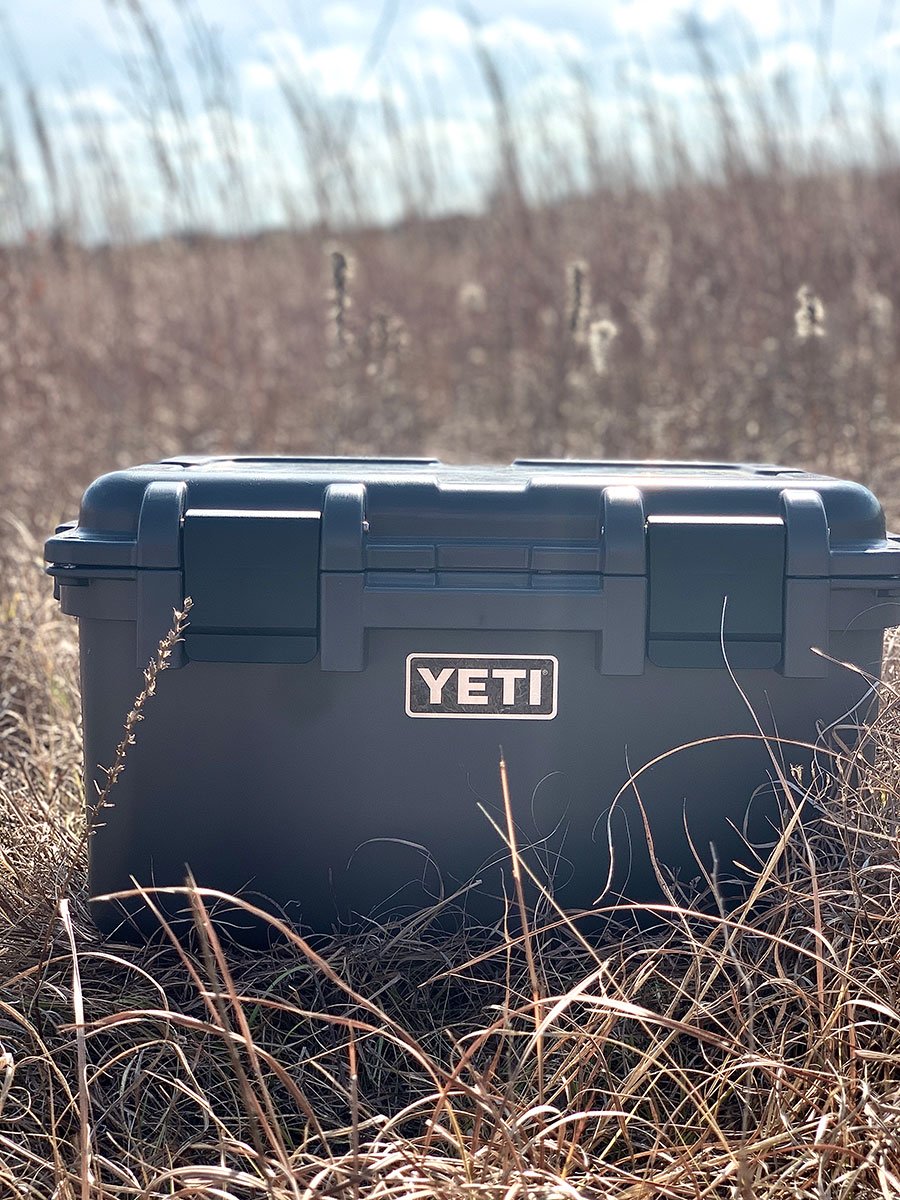 YETI hasn't been offering the LoadOut GoBox 30 for all that long, but it's already created some serious waves throughout the outdoors industry, largely because it's just such a versatile product. You can utilize it in countless different ways, but its YETI-level durability makes it ideal for those tougher jobs.
My brother started using his to organize all of his campfire cooking gear so he wouldn't forget anything on future hunting trips, but I ultimately went a slightly different route.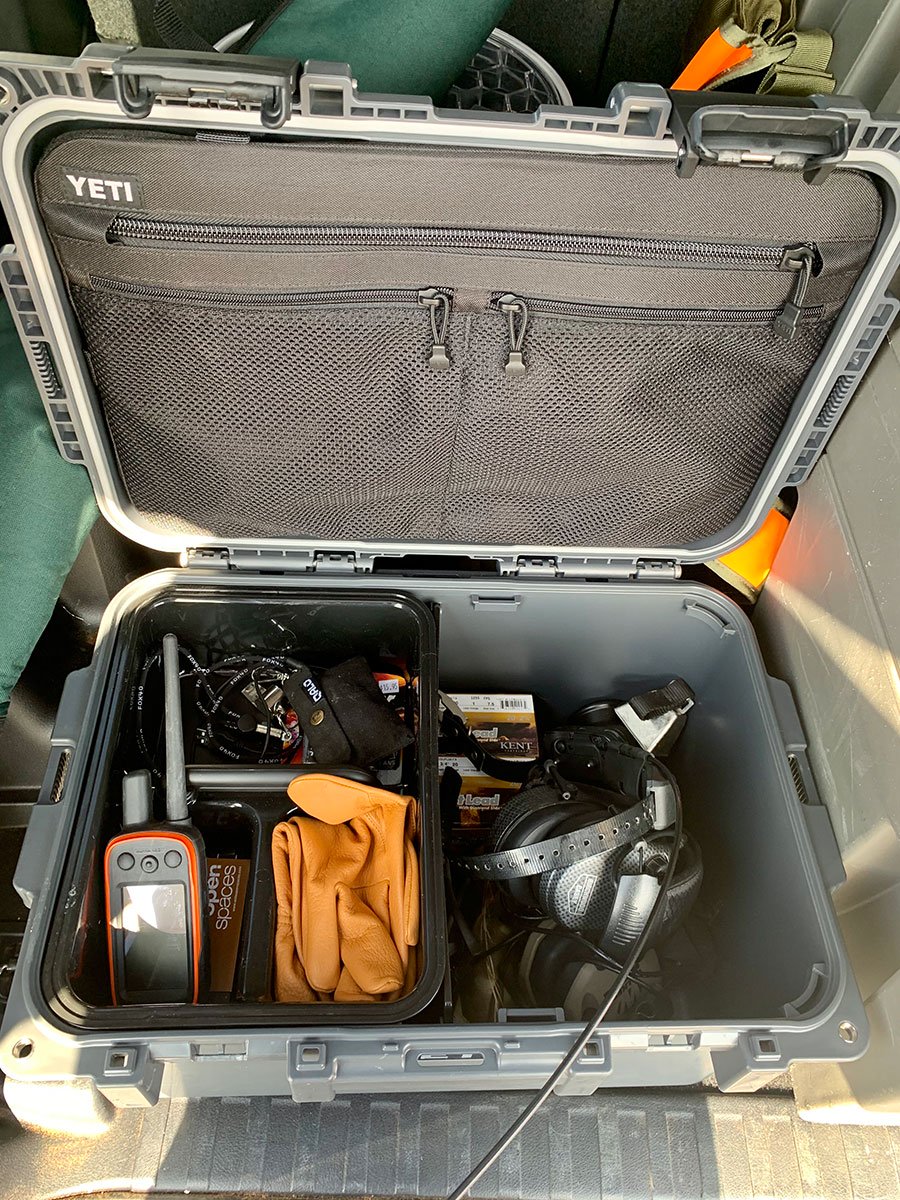 As an avid upland bird hunter, I find myself checking off a ton of gear from my list before each hunt, as I'm not only packing for myself, but also my dog. So, the GoBox naturally became my "bird box" when the season started back in October.
All of my stuff basically fits flush, as my Garmin Alpha 100 GPS training unit, shells, bells, hearing protection, gloves, whistles, dog treats, batteries, shooting/hunting glasses and my dog-friendly water bottle are all easy to find.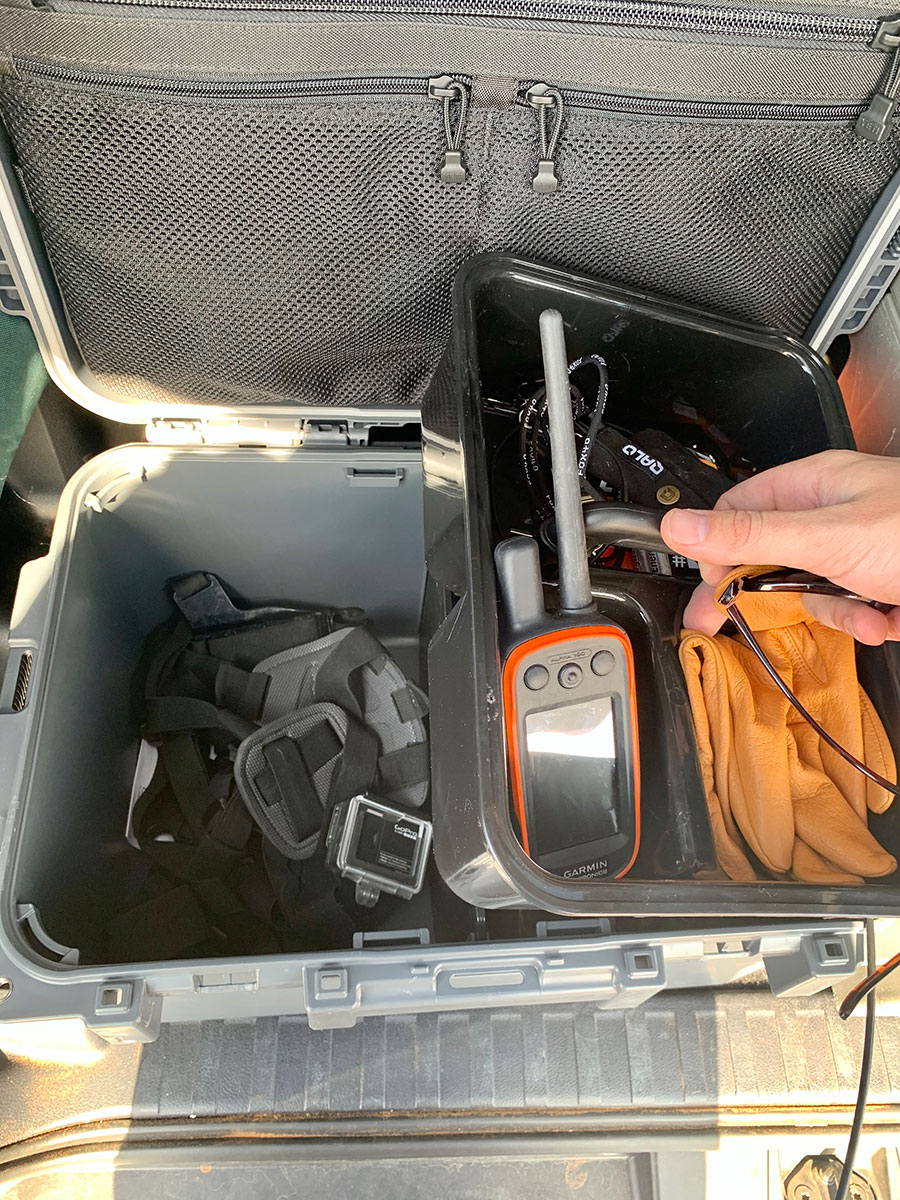 I then store all of my GoPro gear underneath the removable tray, as I don't need to get to any of it quite as often. However, I never find myself looking for a memory card during the prime hunting hours; everything is right where I can find it.
Aside from being especially user-friendly–with the removable tray, a removable divider and zipper pockets inside the lid for any valuables–the GoBox is also essentially indestructible.
Using YETI's Defender material, it can withstand ridiculous amounts of sunlight, freezing-cold temperatures, serious impact and as much moisture as you can throw at it. In fact, the gasket, latches and vent work together to keep it 100-percent waterproof.
Similarly, like most YETI products, the GoBox uses the WildProof Design, which intends to keep unwanted wildlife from sneaking a snack in the middle of the night.
Weighing a modest 11.8 pounds measuring 20 1/2 inches wide and 11 1/8 inch tall, the GoBox not only fits perfectly next to my dog crate, but it tough enough to handle going in and out of the truck every weekend.
YETI LoadOut 5-Gallon Bucket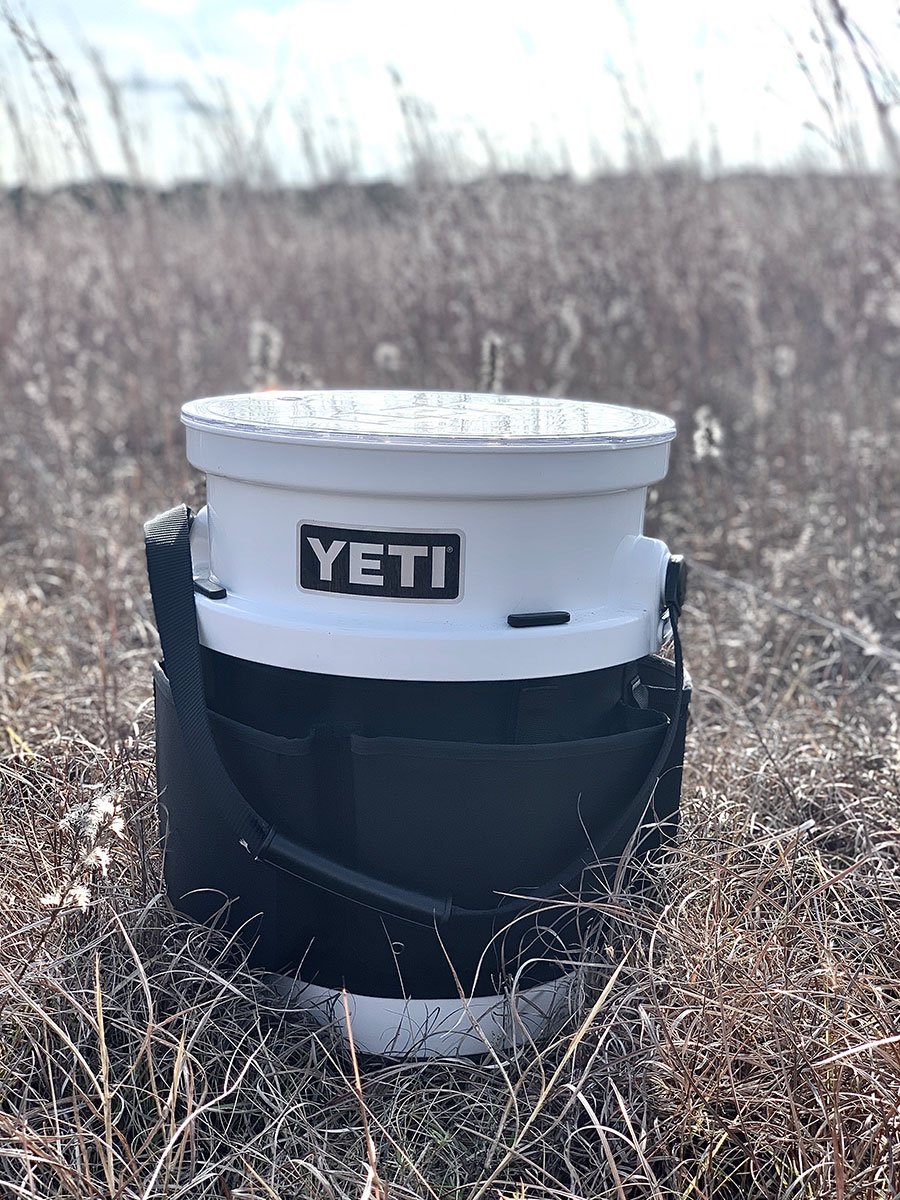 Similar to the GoBox, the YETI LoadOut Bucket also offers some optional, convenient features, such as a LoadOut lid, a removable tray and a utility belt, but again, durability is king here.
When you think about any hunting or fishing trip, there's always a use for a bucket. They can serve a multitude of purposes, which is why I think I've had one on just about every hunt I've ever been on. However, I couldn't even guess how many 5-gallon buckets I've replaced over the years, as they just don't last.
So, it makes perfect sense that YETI would get in the bucket market, as most of their products are the simple, outdoor-ready items we find ourselves continuously replacing.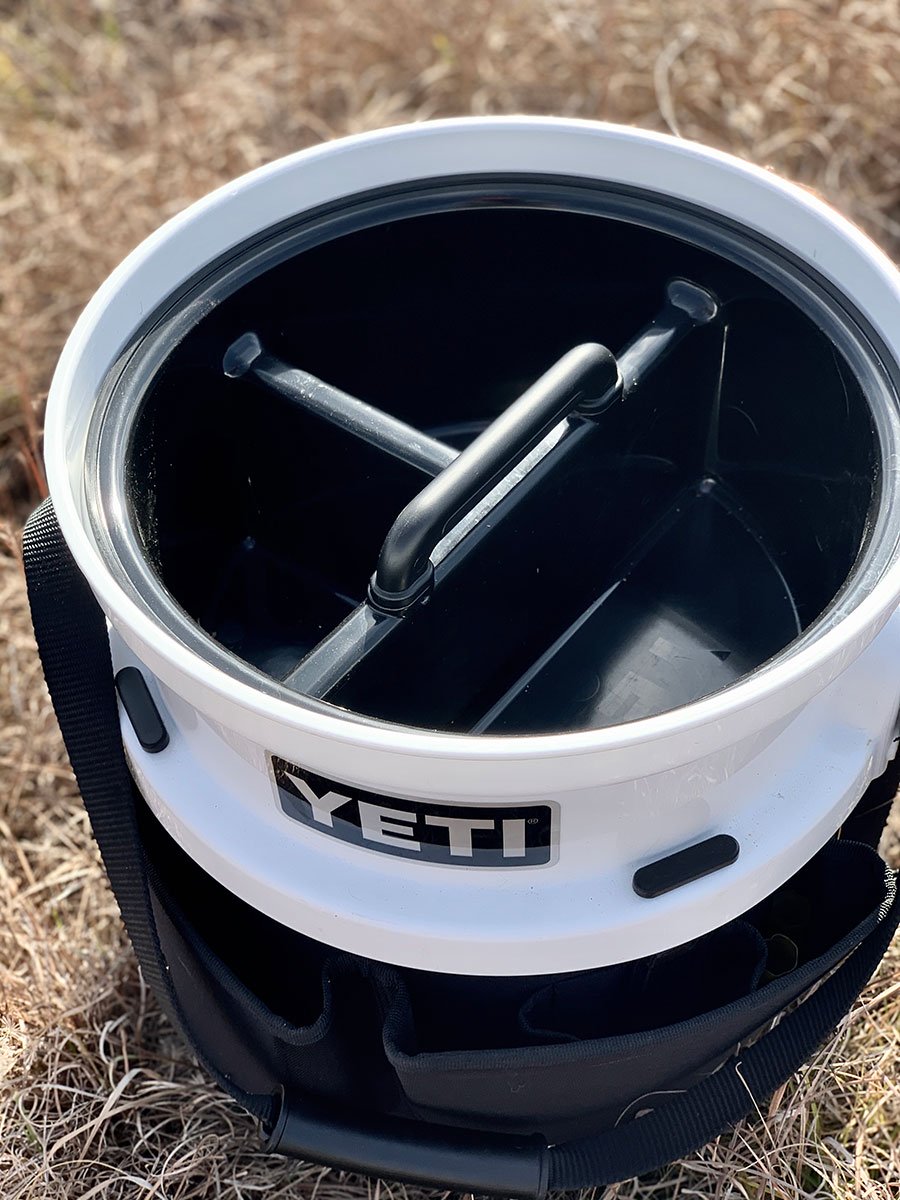 Similar to the GoBox, I use mine for bird hunting more than anything else, as it offers an efficient way to clean my birds.
When I return to the truck after a run with my dog, I'll move the birds from my game bag into the bucket where they'll stay until it's time to clean. When that time comes, I conveniently have my Ziplocs and my cleaning tools waiting for me in the tray and the belt pockets, respectively.
If you're going to use a bucket for the toughest part of your hunts, it might as well be one that'll hold up for years to come.
NEXT: YOKOHAMA'S GEOLANDAR X-AT TIRES TURN A FLASHY OFF-ROAD BUILD INTO A PRACTICAL IDEA
WATCH
The post YETI LoadOut GoBox, 5-Gallon Bucket Belong in Every Hunter's Truck appeared first on Wide Open Spaces.