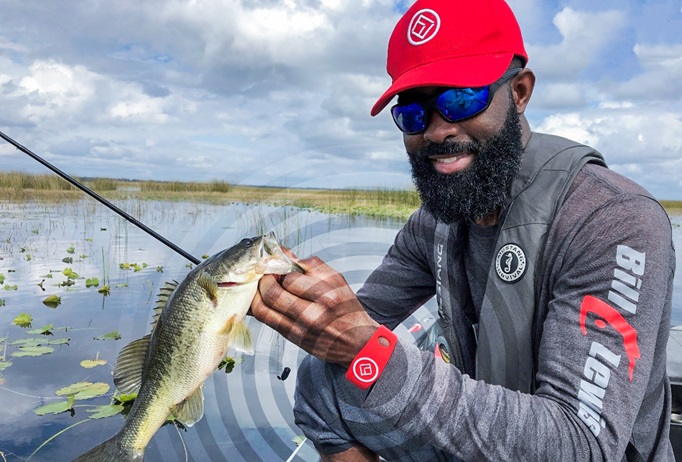 (FELL Marine Inc., 280 NE 2nd Ave, Suite A, Delray Beach, FL 33444) – FELL Marine is proud to announce that Brian Latimer has joined FELL and will be representing our MOB+ product line, a wireless ignition-shutoff system, with the competitive bass community. In 2019, Brian will be competing in the Fishing League Worldwide Tour out of his new Falcon 205 powered by a 2019 Mercury Pro XS 250 HP FourStroke engine.
 
Brian is a dedicated and veteran angler, fishing in his fourth season on the FLW Tour and has competed in over 100 professional level bass fishing events. When not competing, Brian is best known for his YouTube show called "Straight Up Fishing" that has over 35,000 subscribers.
"Finally, there is a product that makes our boats safer and fits in with all the advances in engine technology. The MOB+ is easy to use and takes away all guess work when it comes to knowing that you are safe on the water", says Brian.
 
The FLW recently improved its mandatory ignition-shutoff device rule, that emphasizes the need for the MOB+ in competitive bass fishing. The rules states that "Pros may fish and charge batteries using an onboard charger by letting the combustion engine idle in neutral only if the boat is equipped with a certified and functioning wireless ignition-shutoff device and everyone in the boat is wearing a fastened U.S. Coast Guard-approved personal flotation device."
 
"The FELL Marine MOB+ system is the best choice for anglers that wish to start using a wireless lanyard. Our patented WiMEA protocol and marine grade components provide the reliability and performance anglers require for tournament use.", says FELL Marine CEO Christion Frost.
About FELL Marine & the MOB+
The market leading MOB+

is an innovative ABYC compliant system that is quickly becoming the new standard in wireless engine cut-off devices. It consists of an easy to install HUB (mounted on or near the boat console) and a wearable FOB. Up to four FOB's can be connected to the HUB at the same time.  A patent pending wireless protocol (WiMEA), ergonomic design, and high-quality marine grade components, make it an extremely reliable and surprisingly affordable unit.
FELL is a leading Norwegian and US based developer and manufacturer of wireless marine electronics. FELL Marine Inc. is a subsidiary of FELL Group AS. FELL Group AS is incorporated in Norway, and its principal subsidiary is in the US. FELL, FELL Marine, MOB+, xBAND, xTAG, xHUB, xFOB, WiMEA, AutoMOB and UniqueID are trademarks of FELL AS and/or its subsidiaries.
For more information, visit FELL Marine's virtual pressroom at www.fellmarine.com/newsroom.
Related articles:
The post Wireless Ignition-Shutoff Manufacturer FELL Marine Signs Brian Latimer appeared first on OutDoors Unlimited Media and Magazine.