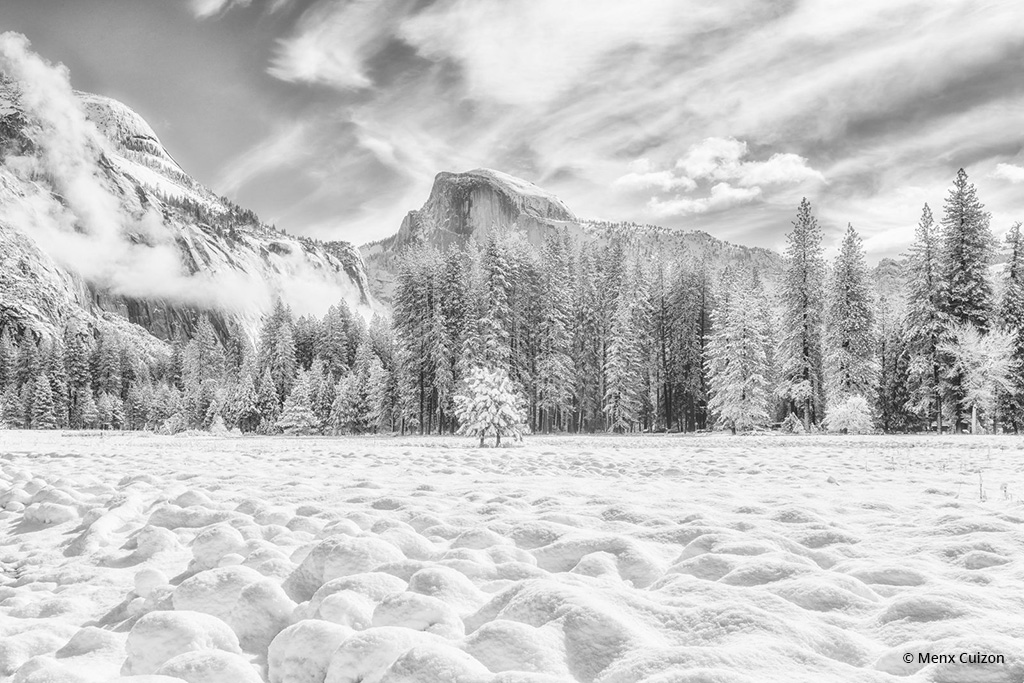 Congratulations to Menx Cuizon for winning the recent Winter Black-And-White Assignment with the image, "Snow White."
"Yosemite National Park is one of the most beautiful scenic places in the United States," says Cuizon. "It's famous for grand waterfalls, majestic granite rock formations such as El Capitan and Half Dome, lakes and giant Sequoia trees. The Tunnel View, Glacier Point and Cook's Meadow, to name a few, are among the popular photo locations in the park.
"From the parking area or with a little hike, the valley provides unparalleled breathtaking views of the Upper and Lower Yosemite Falls and the Half Dome.
"The photo was taken a day after a storm. The fresh and powdery snow totally covered the valley. The condition was perfect with all the elements I was hoping for (i.e. sun, low fog, clouds, and snow)."
Nikon D850, Nikon 16-35mm f/4.0. Exposure: 1/80 sec., ƒ/18, ISO 100.
See more of Menx Cuizon's photography at www.menxcuizonphotography.com/ and follow him on Instagram.
The post Winter Black-And-White Assignment Winner Menx Cuizon appeared first on Outdoor Photographer.