http://indianapublicmedia.org/news/files/2010/12/Robo-Deer-PKG1-940×626.jpg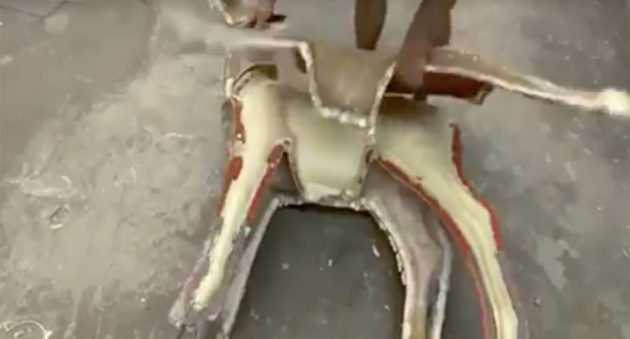 Ever wondered how those super realistic robotic decoys come to be?
Have you ever come across one of these decoys in the field?
Often used by game and fish officials to trick poachers, these decoys look insanely real, and they even move! The beginning of the video makes the process seem simple.
They prepare the mold, add the metal support pieces, then fill the mold. Once it is trimmed and sanded it looks almost like a target. Things get interesting once they move onto details, shaping the nose and adding eyes similar to those used by taxidermists. What was most interesting to me was the fact that they use real hides. No wonder they're so realistic.
Add in the moving head and I could see this robotic decoys fooling any hunter, or animal for that matter.
NEXT: IS THIS THE MOST UNIQUE BUCK RACK YOU HAVE EVER SEEN?
WATCH
The post Who Knew This is How Robotic Decoys Are Made? appeared first on Wide Open Spaces.