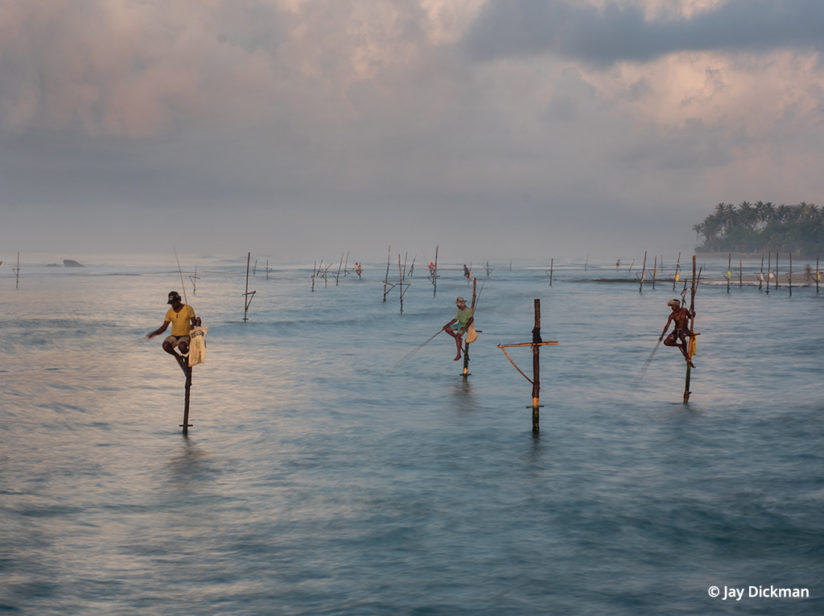 In a typical year, Olympus Visionary Jay Dickman will touch down in more than 20 countries around the globe. For Dickman, a Pulitzer Prize winner and contributing photographer for National Geographic, travel is a way of life.
"My world is about constant motion," Dickman says. "One reason I love the Olympus gear is because it fits my style of photography and frequent travel." Dickman was an early adopter of Olympus digital cameras. "I appreciated the design ethic—compact, portable, a camera that you want to have with you." His complete system, which includes three OM-D E-M1 Mark II bodies, multiple lenses ranging from the M.Zuiko ED 8mm F1.8 Fisheye PRO to the M.Zuiko ED 300mm f4.0 IS PRO and several in between, all fit in a camera pack that's actually smaller than international carry-on limits. That's a huge advantage for a photographer who might find himself in 11 countries in three weeks—the itinerary of a recent trip.
Dickman notes that the Olympus system's smaller size has other benefits, too. "People are maybe my favorite subject," he says. "With the smaller system, I'm not as visually intrusive. The less interference between the subject and myself, the better the interaction."
In addition to the size and weight advantages, Dickman also appreciates the optical quality of Olympus lenses, and the system's technology innovations. "I think the optics are second to none," he says. Reviewing images at workshops he leads, he's seen the work of students using a variety of gear. "I've looked at images at 200 or 300 percent magnification—images taken with Olympus lenses were consistently among the best."
That optical excellence is enhanced by technology like Olympus' advanced in-body 5-Axis Image Stabilization. Photographing a wildebeest migration in Africa with the M.Zuiko 300mm f4.0 IS PRO and the MC-14 1.4x teleconverter, Dickman was stunned at the performance of the stabilization system. "Looking through camera with both lens and in-body stabilization activated," he recalls, "at first I thought the camera had frozen because of the stillness of the image—until I realized the wildebeests were moving! It was surreal."
To succeed as a professional photographer, Dickman observes, "You have to create images that resonate with the viewers and pull people into a world. To create extremely high-quality images using super-light equipment that I can carry all day comfortably incentivizes the image making process for me. And isn't that what it's all about?"
Hear more from other photographers who have made the switch to the Olympus OM-D system at getolympus.com/neverlookback.
The post Olympus OM-D System: World Traveler appeared first on Outdoor Photographer.