"DIVES LESS THAN 1 FOOT"

7/7/2018 – Niagara Falls, ON – The exciting NEW American Smelt, shallow dive Crank Bait is great for trolling or shallow water casting as it only dives 8 inches! Fantastic for trolling behind a down rigger or any diver, as it maintains your selected trolling depth. Or, for casting any shallow water, allowing anglers to work skinner water, just under the surface….great as a jerk bait as well!
The custom shape is so realistic to an actual smelt, that it triggers fish's natural instinct to bite – even the eyes are so realistic!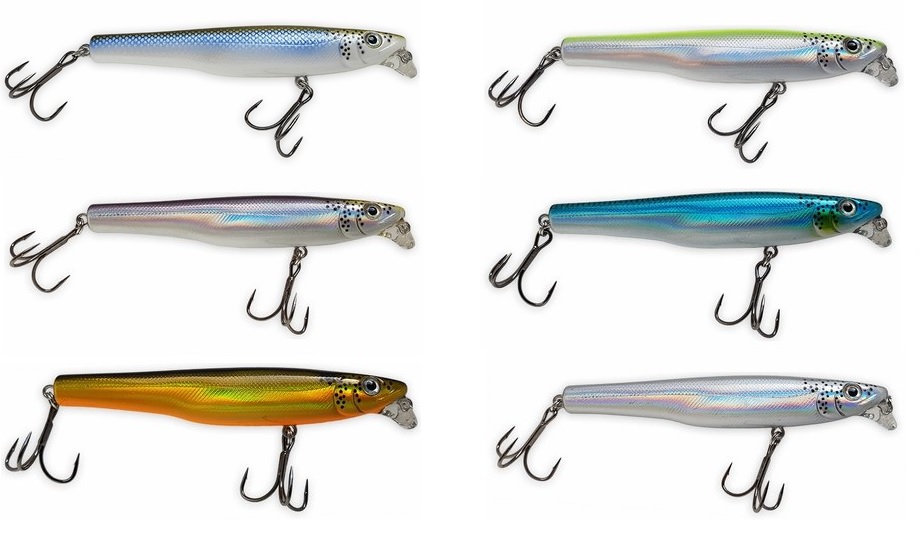 The new shallow dive, American Smelt has enticing action and internal rattles as an extra attractor.  The hooks are super sharp and the American Smelt is rated for both fresh and saltwater game fish.
Just like its sister deep dive model, the shallow dive American Smelt comes in 6 great fish catching colors:  Natural, Silver, Gold, Silver/Chartreuse, Silver/blue, and Silver/Purple (shown above)
Very affordable, the new shallow dive American Smelt Crank Baits have an MSRP of only $8.99 and are available now.
YouTube: http://youtube.com/thundermistlures
Instagram: http://instagram.com/thundermistlures
Facebook: http://facebook.com/thundermistlures
Twitter: http://twitter.com/thundermist
Store: http://store.thundermistlures.com
Snap on an American Smelt crankbait and get ready to "Fish the Good Life"
© Thundermist Lure Company Inc. For inquires call: 905-225-0130
The post Visit Booth 3416 At ICAST and Learn More About The Thundermist "Shallow Dive" appeared first on .