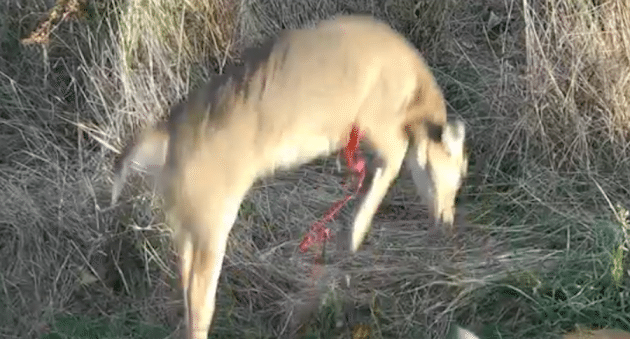 There's nothing better than a heart kill shot that ends like the one in this video.
A heart kill shot is one of the most effective ways to down a deer or an elk, and this video is a perfect example of a well-placed archery shot.
Watch this clip that features a hunter who perfectly nails a deer with a heart shot.
That heart kill shot was very accurate and it downed the deer in no time. As you saw, after the shot connected, the deer could only jump and run for a little while before succumbing to the arrow's damage.
Did you notice all the blood in the slow-mo replay? If not, watch it again and notice how the blood pours out of the wound.
Now that you've seen the perfect heart kill shot, it's time to get out there and claim your own this year!
NEXT: DEER HUNTING: SHOT THROUGH THE HEART AND THE BOW'S TO BLAME
The post This Heart Kill Shot Will Inspire You to Aim True Every Time appeared first on Wide Open Spaces.