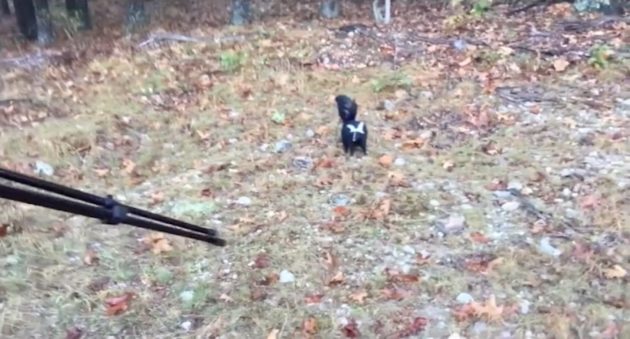 This isn't quite what hunters mean when they say they got skunked. Has this ever happened to you?
There are many things, unfortunately, that get in our way when we just want to get out and do some deer hunting.
Chief among them is one little critter with the best self-defense mechanism ever.
Just do what this guy did:
We'd like to thank the Huntin Grounds Facebook page for sharing a comical, albeit utterly true escapade with one of nature's best-protected creatures.
That little bugger may as well be a grizzly bear because we would cut and run if we were that hunter!
NEXT: BOBCAT TAKES 50-MILE CAR TRIP…STUCK IN THE GRILL
The post Video: Deer Hunter Gets Skunked, Literally appeared first on Wide Open Spaces.