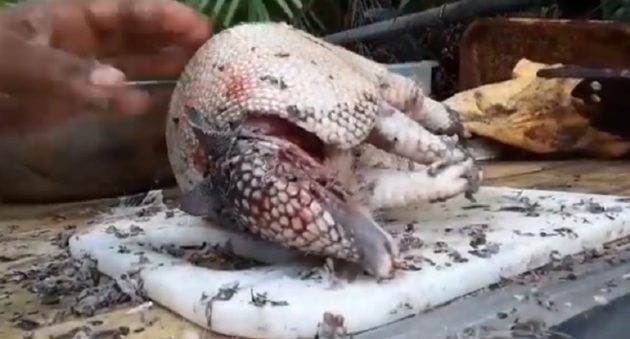 Looking for another wild meat to try?
In a video by YouTuber IGUANA RUN, we see the cleaning and cooking of an armadillo.
Your parents probably told you to try everything on your plate at least once before you turn your nose up. Does that hold true to an armadillo dish?
According to this guy, it actually tasted pretty good.
With the threat of leprosy carried by armadillos, would you sample this dish?
Do you like articles about the outdoors? Click here to view more articles by Eric Nestor. You can follow him @ericthewoodsman on Twitter, The Classic Woodsman on Facebook, and @theclassicwoodsman on Instagram.  You can view more Nestor Photography photos at Nestor Photography.
NEXT: SURVIVAL RIFLE REVIEW: HENRY U.S. SURVIVAL AR-7 RIFLE
The post Video: Cleaning and Cooking a Florida Armadillo appeared first on Wide Open Spaces.