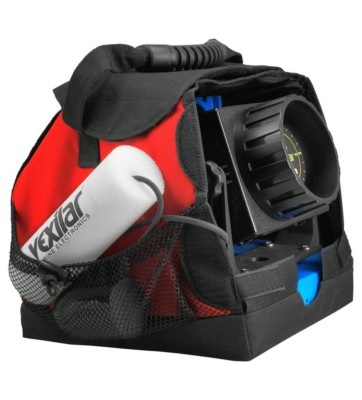 Ideal for transporting and storing your Vexilar® flasher. Engineered to last for years, even when used in the harshest conditions. Vexilar Soft Packs are designed to enclose and protect your ice fishing system investment. Each is made from heavy-duty polyester canvas. The Genz Soft Pack fits all Genz Packs and GC-100 carry case. This model uses Velcro panels to enclose the system. Two large pocket on each side let you keep items close at hand. Order here – www.vexilar.com/
Features:
Waterproof Bottom Helps protect the Pack

Rear velcro door for easy transducer access

Dual side mesh storage pockets

Heavy-duty handle design

Easily slips around your Genz Pack

Ultra Pack and Pro Pack II systems – Window is crack tested to -30° F.

Genz Pack – Fits all Genz Packs and GC-100 carry case.
The post Vexilar Genz Pack Introduction appeared first on OutDoors Unlimited Media and Magazine.