It is going to take a while to sort out what impacts all of this flooding is going to have on our recreation, wildlife, and parks areas.  Likewise, it is going to take some time for us to evaluate just what the impacts are going to be to many private and public fisheries.  Right now, I have heard a lot of things, some I know to be true, but some I am going to wait until we know more.  I think it is safe to say that some of our fisheries may never be the same again.  Now, understand exactly what I just said. . . . I did NOT say some of those fisheries will be ruined, some may be, but for certain things will be different on many of them.  Eventually, things may not necessarily be worse, just different than they were before.  The only constant in nature is change.  Like I said, it is going to take quite some time before we know just exactly what all those changes might be.
One thing I do know for sure, we are finally going to be able to do some spring trout stocking:
Spring rainbow trout stockings begin March 20

LINCOLN, Neb. – Spring rainbow trout stocking is beginning this week at five south-central Nebraska locations, according to the Nebraska Game and Parks Commission.

The Calamus State Fish Hatchery will stock 10-inch trout March 20 at the following locations: Fort Kearny State Recreation Area Lake No. 6, Kearney, 600 trout; Windmill State Recreation Area Lake No. 2, Gibbon, 600; Holdrege City Lake, 1,000; Heartwell Park Lake, Hastings, 450; and Such's Lake, Grand Island, 650.

Trout stockings across Nebraska may be delayed because of widespread flooding, impacting roads and hatcheries. An updated scheduled will be provided when conditions improve. Visit outdoornebraska.gov/fishstockingreports/ for more information.
We are going to be limited on when and where catchable-size rainbow trout are stocked this spring because some stocking locations have flooded.  I can also tell you that we had some road damage at our Grove Trout Rearing Station near Royal.  There have been rumors floating around, but we did NOT lose any fish from the Grove Trout Rearing Station.  However, we did have some road damage there and right now are unable to get stocking trucks to the ponds for loading.  Staff is still able to get to the ponds to feed the fish, but not with large vehicles.  So, that also will be a hindrance to our spring trout stockings in the days ahead.
I anticipate that we will continue to have updates on spring trout stockings as we know more about where those fish can go and we are more able to get them loaded and hauled.  "Stay tuned"!
We have posted a page listing parks areas impacted in the past week, you can check that out for more information:  Park Area Weather Closures.
NebraskaStrong!  There will be better days ahead, days when we can all get back to our hunting and fishing again!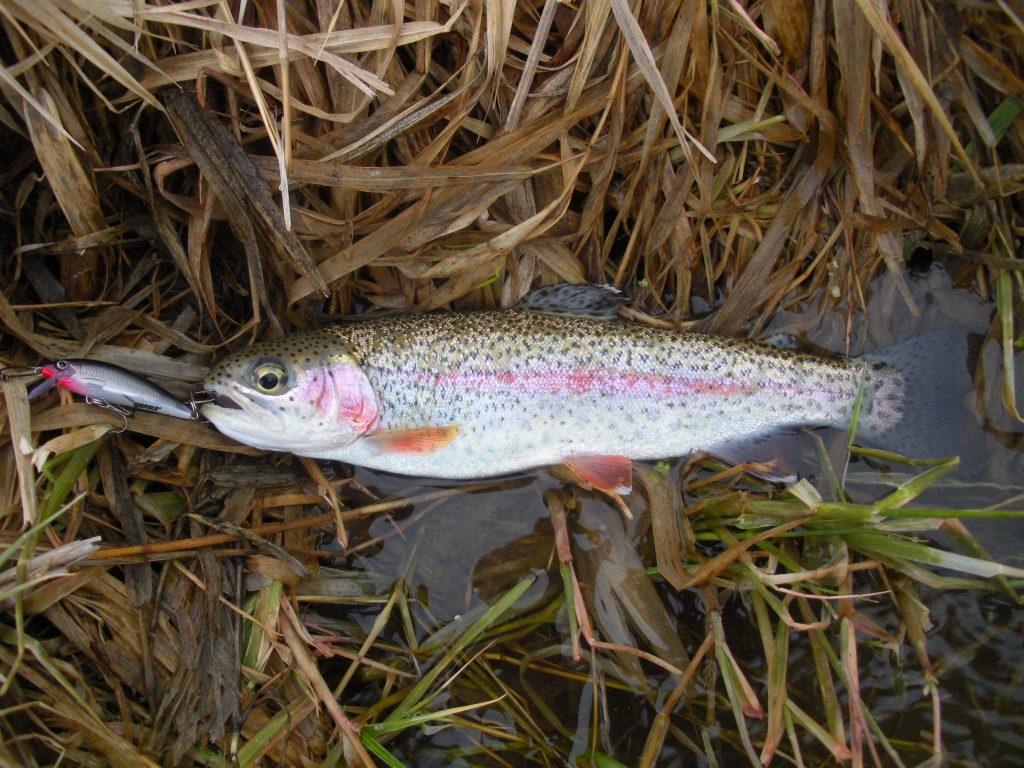 The post Update on Spring Trout Stocking appeared first on Nebraskaland Magazine.