YouTube: The Hunting Public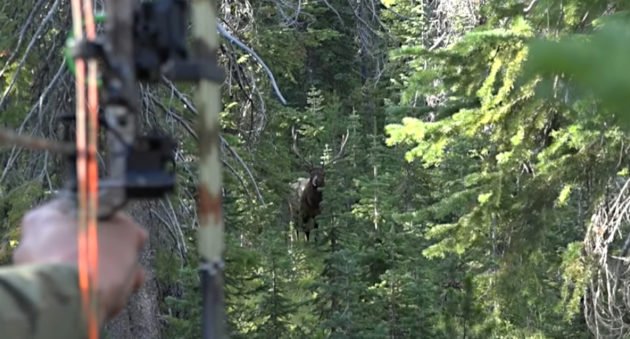 This hunt will leave you pumped for the upcoming seasons!
The fall is rapidly descending upon us and with that come the hunting seasons we have all so desperately been waiting for. We need the outdoor break after everything 2020 has thrown at us. Which is why we appreciate hunting YouTube channels like the Hunting Public sitting on their videos from last season for almost a year.
In this hunt from last September, Zach is out on a dream hunting trip, a public land elk hunt in Colorado. He has purchased an over-the-counter tag and is hoping to punch it on a big bull.
What follows is an incredibly exciting hunt that comes together on the first day of the trip. This video truly showcases what a hunt like this is all about!
This hunt was a roller coaster ride. It had all the emotions. The excitement of the shot opportunity, the dread of a shot that looked horrible to the elation of realizing it was a great hit and the discovery of the bull. These are all reasons why these guys with the Hunting Public are quickly becoming some of our favorite hunting YouTubers. The fact that they pull off these incredible hunts on video on public land just makes us respect them even more.
In the case of this hunt, it looked like the bull may have jumped the string just a hair, resulting in a high shot. Fortunately, it caught an artery and the rest was history.
The excitement when Zach realizes his bull was dead was totally palpable here and it makes us want to head to Colorado for an elk adventure of our own. Another thing we appreciate about the Hunting Public is that they show every facet of the hunting, including the difficult recovery you saw here. They had to head six miles back into the wilderness to find this bull and getting it out was no easy feat. This video underscores the importance of physical training before any backwoods hunting adventure!
Congratulations to Zach on an excellent bull and we look forward to seeing what you and your friends do in the 2020 seasons!

For more outdoor content from Travis Smola, be sure to follow him on Twitter and check out his Geocaching and Outdoors with Travis YouTube channels. 
NEXT: THE SIG SAUER CROSS RIFLE FOLDS THE GAP BETWEEN TACTICAL, HUNTING PURPOSES
WATCH
The post Thrilling Colorado Public Land Elk Hunt Ends With Successful, Up-Close Shot for Bowhunter appeared first on Wide Open Spaces.