Getty Images, andriy romagnoli revenko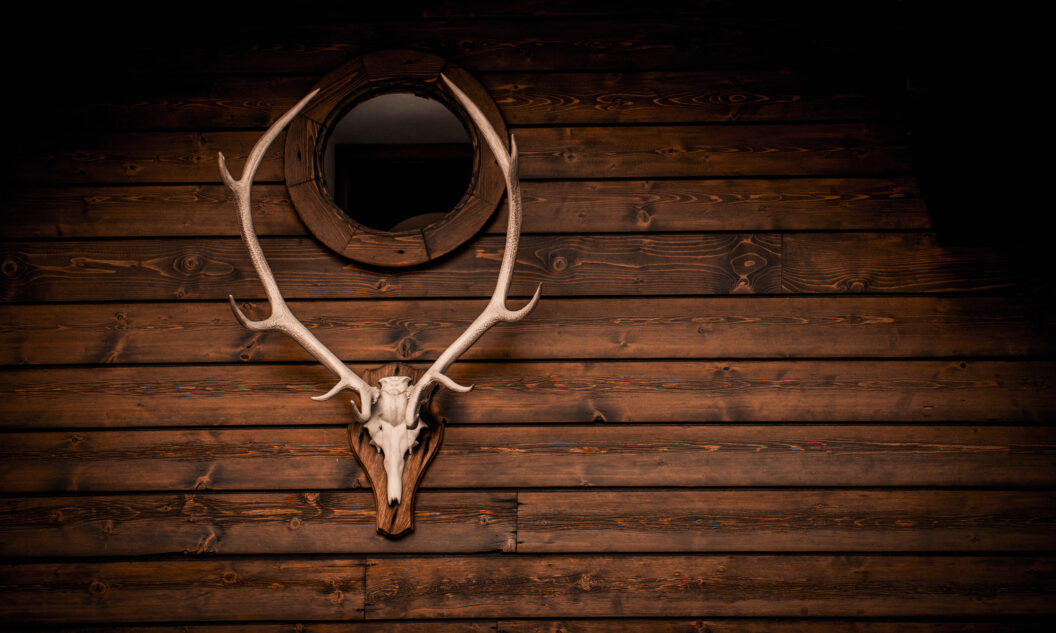 When you think about state hunting records being broken, you usually think about it being from this hunting season. You certainly don't expect a record to be broken in 2022 by a buck taken down in 1968. But that's exactly what happened when Pennsylvania announced last year a new state record typical whitetail deer from a hunt more than 50 years ago.
How is that possible, you may be wondering: Sometime in the 1960s, hunter Frederick Kyriss shot the 15-point buck in Montgomery County and, in recognition of such an amazing feat at least among him and his buddies, had the skull and antlers mounted in his garage. And there it sat for decades and decades.
According to Bob D'Angelo, who heads the Pennsylvania Game Commission's Big Game Scoring Program, after Kyriss died many years ago, his widow passed the antlers on to a collector and, after the rack moved hands again and again over the years, it finally ended up with officials from Bass Pro Shops. It was they who finally thought to have the mammoth rack officially measured.
It clocked 202 7/8 inches, according to the Boone & Crockett scoring system. After Bass Pro Shop officials told the Game Commission about it in Spring 2022, and a new record was set, beating out the previous Pennsylvania record-holder of a 189-inch beast taken down by Fritz Janowsky in 1943. More than beating Janowsky's first place holder, at almost 14 inches bigger, it obliterated the record.
The buck finds itself in extremely rare company in the world of big whitetails: Only a handful of wild whitetails have ever netted over 200 inches with Boone and Crockett.
What's more, there's a chance the buck lost some length in its antlers drying for that long. In fact, North American Whitetail speculates the deer could have beaten the John Breen buck back when that deer was the world record. We will never know for sure.
Regardless, the Kyriss buck has now rightfully taken its place in the top spot in the Pennsylvania Big Game Record book which is published annually by the Pennsylvania Game Commission.
As it is, according to North American Whitetail, the big buck's final score was enough to slot it comfortably into the number eight position all-time for typical whitetails. The 15-pointer has main beams over 26 inches long, and G2s and G3s over 13 inches, and the left side alone scores 102 3/8.
If you're wondering how the buck could sit in obscurity for so long, it's actually not the first time that has happened: The John Breen buck from Minnesota went for years before being officially scored, as did the famous "Hole-in-the-Horn" buck from Ohio. Sometimes deer simply do not get the recognition they deserve until many years after the fact.
It's sad that Kyriss passed away without the chance to see his buck climb to the top of the record books in Pennsylvania. But at least his name and his buck will be remembered in history–and shared with others, as the buck is on display at Bass Pro Shops in Missouri whilst a replica is also being made for the Pennsylvania Game Commission's office in Harrisburg.
READ MORE: THE AXIS DEER AND HOW THEY'RE IMPACTING PARTS OF THE UNITED STATES
The post The Record-Shattering, 200-Inch Buck Shot That Sat Forgotten for Decades appeared first on Wide Open Spaces.